Your Position:
Home
China City Tours
China City Tours
China has some of the most incredible tourist destinations on earth. Our city tours aim to show the fantastic sites offered in each Chinese city. In the meantime, we make a point to let you witness the people and culture in every city. All of our China city tours can be taken individually, or be combined to create the tours of your dreams. We strive to make sure each of our China tours truly unforgettable and bring you memories that last a lifetime.
City Tours by Location
Click on the map to learn more about the incredible China city tours VisitOurChina offers. Each China tour focuses on the scenic spots, people, culture and history of the city.
Beijing
Chengdu
Dalian
Datong
Guilin
Guangzhou
Harbin
Hangzhou
Hong Kong
Huangshan
Jiuzhaigou
Qingdao
Tibet
Sanya
Shanghai
Suzhou
Xi'an
Xiamen
Xinjiang
Yangtze
Yunnan
Zhangjiajie
Zhengzhou
Beijing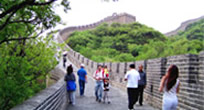 Beijing, China's capital city has a glorious history. The many imperial sites make this an unforgettable destination. The local culture and food of Beijing make this a city many wish to return to more than once. It is a modern city with ancient roots.
Chengdu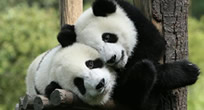 Chengdu is home to China's Giant Pandas. These rare and beautiful animals can be seen in their natural habitat in Chengdu. The Giant Panda research center will allow visitors to see, up close, how the Pandas are being protected.
Dalian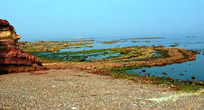 Due to its cool climate, Dalian, in Liaoning Province is a popular summer destination. Its beaches draw sun-worshipers from across the globe. Dahei Mountain's spectacular views are another popular draw for visitors.
Datong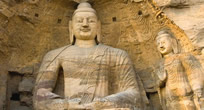 Located in Shanxi Province, Datong City is not as well-known as some of China's other cities, but it is just as special. The Yungang Grottoes, filled with ancient Buddhist carvings, the Temples, and Loess landscape make it truly unforgettable.
Guilin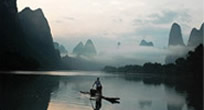 China's Guilin City is world famous for its scenery, which has been featured in many movies, including Star Wars. The local minority groups' culture and art add to the appeal of this wonderful place.
Guangzhou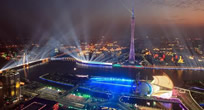 The modern city of Guangzhou is famous, but what few people know is the incredible history and ancient sites located within this modern city. Guangzhou is full of surprises and a city where everyone leaves wishing they had seen more of it.
Harbin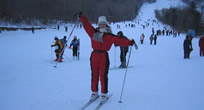 Harbin City is the capital of China's Heilongjiang Province. Harbin is famous for the Harbin Ice and Snow Festival where huge replicas of buildings from around the world are created from blocks of ice, which are then lit from within.
Hangzhou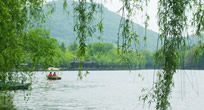 Hangzhou City is one of the most popular dream destinations within China. Famous for its Dragon Well Tea and West Lake, visitors soon realize why most Chinese people wish to visit this enchanting city.
Hong Kong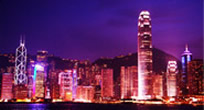 The city of Hong Kong is unique. Located on mountainous islands, the city is one of the most beautiful on earth. The blending of Chinese and western cultures makes this city very comfortable for visitors and its sites and scenery are truly magnificent.
Huangshan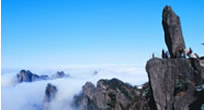 Arguably the most beautiful mountain on earth, Huangshan Mountain's natural treasures will take your breath away. It is said in China that once you visit Huangshan Mountain, there is no point in visiting any other.
Jiuzhaigou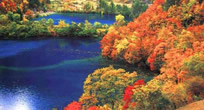 Jiuzhaigou is a nature reserve located in Sichuan Province. It offers some of the most beautiful scenery in China. The waterfalls, mountains, and multi-colored lakes make this a very popular destination with visitors.
Qingdao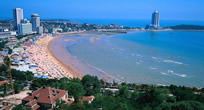 A seaside city, Qingdao is known as being one of China's cleanest cities. Its beaches and ideal climate make it a huge draw for visitors. The city boasts a large quantity of western -style architecture from the late 19th century.
Tibet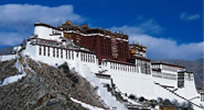 Tibet is one of the most popular tourist destinations on earth. Its unique culture, architecture, and art make it an unforgettable destination. The people of Tibet are arguably the friendliest on earth and will welcome you with open arms.
Sanya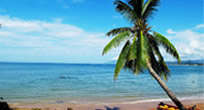 Located on China's Hainan Island, the city of Sanya is a tropical paradise. Known for its golden beaches, swaying palms, and wonderful climate, it draws visitors from around the world.
Shanghai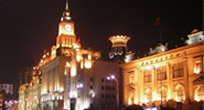 A cosmopolitan metropolis, Shanghai is a city where Chinese and western cultures blend. Once known as the Paris of the East, the city offers a unique look into China and its culture. The sites, people, and culture are unforgettable.
Suzhou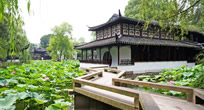 Suzhou, located in China's Jiangsu Province is world famous for its incredible Chinese gardens. These once private gardens are stunning with their mimicry of nature. Each path will lead you into a world of discovery.
Xi'an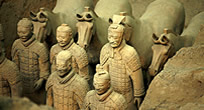 China's capital city for 14 dynasties, Xi'an is a truly remarkable city. Famous for its Terracotta Warriors, the city has so much more to offer. It is worth the time to spend an extra day in Xi'an to discover what secrets it holds.
Xiamen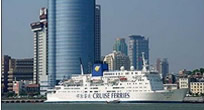 Xiamen, located in Fujian Province is known for its scenery and tree-lined beaches. The area's natural surroundings and colorful local cultures make this a huge draw for visitors. The local arts and crafts are unlike any other found in China.
Xinjiang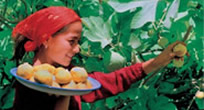 Xinjiang, an important location on the Ancient Silk Road offers many wonderful cities and site unlike any on earth. The local cultures and food make this a very popular destination with visitors.
Yangtze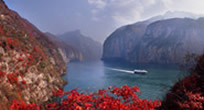 One of the longest and most famous rivers on earth, the Yangtze River is known for its Yangtze River Cruises through the Three Gorges. The scenery that passes by as you relax in your cruise ship is truly breathtaking.
Yunnan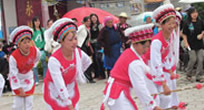 China's Yunnan Province is famed for its Puer Tea, ancient cities, and Ethnic Minority Groups. Sites such as Dali, Lijiang, and the Stone Forest outside of Kunming, make it a wonderful destination.
Zhangjiajie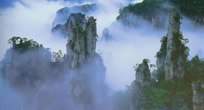 Filled with National Parks, mountains, river, and waterfalls, Zhangjiajie is a nature lover's paradise. An incredible destination for biking, and mountain climbing, as well as hiking, Zhangjiajie is a spectacular place.
zhengzhou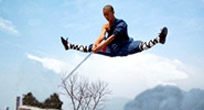 Zhengzhou, in China's Henan Province is not well known, but its cultural export, Shaolin Kung Fu is famous throughout the world. The Shaolin Temple offers visitors a glimpse into the way of life for these 'fighting monks'.
Click here for more China cities in alphabetical order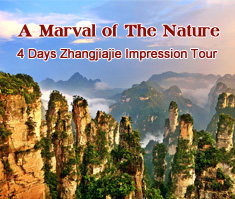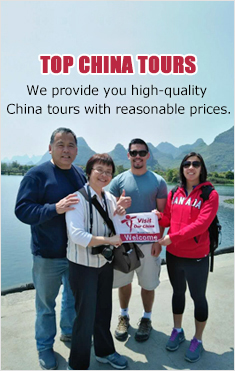 What Our Customers Say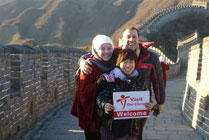 I hope this letter finds you well. We finally arrived home from our trip last Thursday the 17th. As promised I am writing to you about our experience in China and we thank you very much for your organizing. On the whole we had a wonderful time and were very well looked after...
Read more testimonials...