Your Position:
Home
VOC's Travel BLOG
VOC's Travel BLOG
Our Travel Blog is the place to share our real life, travel experiences in China with you. Besides, we will provide information related to Chinese culture and China travel guide. "A bosom friend afar brings a distant land near." Traveling makes us to be closer, let's discover China together!
2014-04-17 | China travel Guide | Comments(0) | Views:(1095)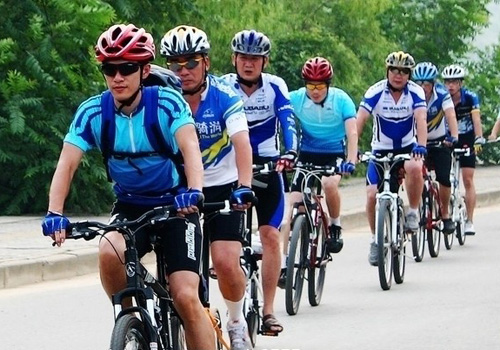 Bicycle was a remarkable symbol of Chinese streets in last century. It serves as a daily transportation decline in recent years but quietly vogue among travelers somehow especially among foreigners. For them, cycling is the effective way to blend into local life, and furthermore, a good chance to re-take this retro and eco-friendly transportation because such friendly cycle tracks still maintained in China today but barely found in western countries. It is in this charming season in spring and early summer, cycling becomes a vogue in Shanghai chosen by many travelers to explore this world-known metropolis.
2011-07-29 | Life in Guilin | Comments(1) | Views:(1368)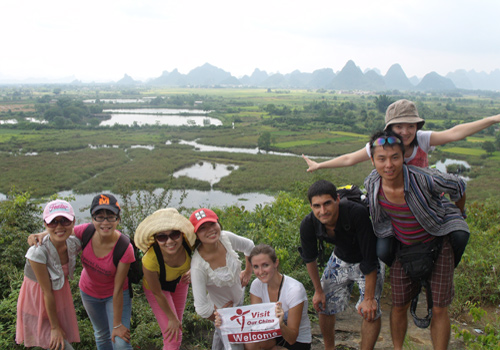 Last weekend, VisitOurChina's team gathered to spend an amazing day strolling about Guilin vicinity to the village of MaoJia Cun (毛家村) where lies a hidden lotus pond and a gorgeous preserved nature. Regarding this wonderful day we had there all together, we cannot help but sharing it with you because we are also your friends in China and that is so much fun!
2011-05-06 | China travel Guide | Comments(0) | Views:(1069)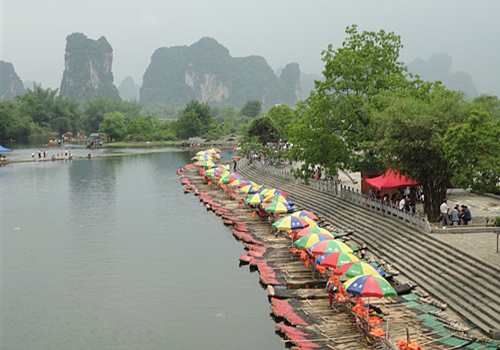 Thank God, the rainy days of Guilin came to the end in April and girls in mini-skirts declared the coming of summer! Pleasant weather, footloose holidays - that always make people want to do something relaxing, especially in Yangshuo, a place where people never need to worry about how to kill time. The weather forecast told us that we would have a rainy holiday; fortunately, it was still cloudy after our lunch on 1st May, so we decided to take a chance to ride along the way to the Moon Hill to enjoy the nice countryside scenery and pick strawberries.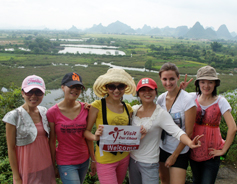 Calendar
Categories