VOC's Travel BLOG
Our Travel Blog is the place to share our real life, travel experiences in China with you. Besides, we will provide information related to Chinese culture and China travel guide. "A bosom friend afar brings a distant land near." Traveling makes us to be closer, let's discover China together!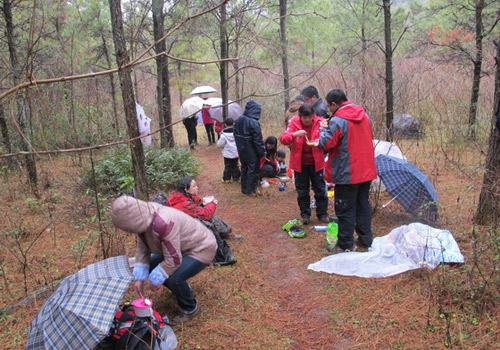 The rain kept drizzling down and our hiking was on the march. It took two and half an hour to hike from the Wumaling Ancient Path to Xiong Village. We left Lower Wuma Village at 11:00 and our lunch was arranged on a ground at the ancient path at noon. As you can see in the picture, our meal was more like a simple picnic, but my fellows were with great relish and still immersed in the excitement for the following challenge in physical strength. After one hours time of lunch and rest, we restarted the rest of the scheduled hiking, which was apparently harder to go on. On the way we were discussing how caravans of the old time overcame this challenge.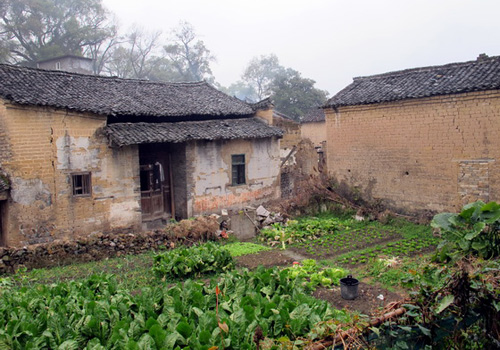 The bothersome freezing winter in Guilin passed finally and here is now the season of spring rains. In spite of the unpleasant weather, the weekend trip of our team still went on schedule at Saturday last week. A 40 minutes drive by bus in the morning brought from the square of Guilin International Conference and Exhibition Center to the gate of Guilin University of Electronic Technology (GUET), from which our hiking to countryside of Lingchuan County normally started. Our scheduled hiking route is: Xi'an Village (西岸村) Dong'an Village (东岸村) upper Wuma Village (上午马村) lower Wuma Village (下五马村) Wumaling Ancient Path Nanji Village Xiong Village back to Guilin by bus.