VOC's Travel BLOG
Our Travel Blog is the place to share our real life, travel experiences in China with you. Besides, we will provide information related to Chinese culture and China travel guide. "A bosom friend afar brings a distant land near." Traveling makes us to be closer, let's discover China together!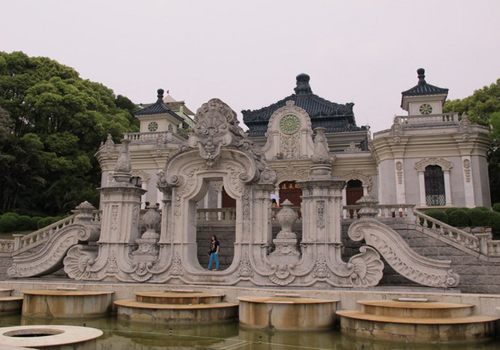 New Yuan Ming Palaceis located in the submontane area of Shilin Mountain, Jiuzhoudadao Road. It covers a floor space of 1.39 square kilometers. We never forget the Beijing Old Summer Palace (a more great Qing Dynasty (1633-1911) royal garden than the Summer Palace), to which this new palace was built in the same size, costing RMB 600 million and ranked as AAAA level scenic spot of China.
Eastern Royal Tombs (Qing Dong Tombs) of Qing Dynasty is located in Zunhua of Tangshan City, Hebei Province, 125 kilometers east of Beijing City. The location of tombs is said to be chose by Shunzhi during his hunting. Xiaoling Tombs of Shunzhi Emperor, Jingling Tombs of Kangxi Emperor, Yuling Tombs of Qianlong Emperor, Dingling Tombs of Xianfeng Emperor, Huiling Tombs of Tongzhi Emperor and tombs of Empress Dowager Cixi are all located here. However, most of the tombs here have been robbed except the Xiaoling Tombs of Shunzhi Emperor....