VOC's Travel BLOG
Our Travel Blog is the place to share our real life, travel experiences in China with you. Besides, we will provide information related to Chinese culture and China travel guide. "A bosom friend afar brings a distant land near." Traveling makes us to be closer, let's discover China together!
I awoke at 6:30 AM. Guess what? It's raining again. I borrowed an umbrella from the hotel. There is a person near the front desk of the hotel that is handing them out. I enjoyed another very satisfying breakfast. The hotel restaurant has someone making omelettes. I walked up to him and saw what I believed to be were pancakes. I asked him for some syrup and he pointed to something that appeared to be syrup. As it turned out the 'pancakes' were in fact 'round fried eggs' and the syrup turned out to be soy sauce. Anyhow they were delicious.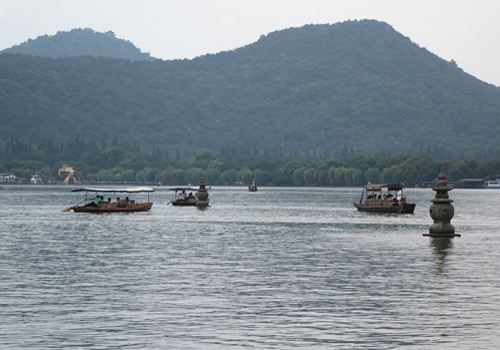 There is a popular saying goes: there is a paradise above, so are there Hangzhou and Suzhou below. In the 13th century, Marco Polo came to Hangzhou and declared it to be the finest, most splendid city in the worldwhere so many pleasures may be found that one fancies oneself to be in the paradise. Hangzhou is a city with beautiful scenery and friendly people, I have been there at last week for my business trip with my clients who came from Canada and USA, thanks for this chance for letting me feel the real paradise on the earth.