Your Position:
Home
VOC's Travel BLOG
VOC's Travel BLOG
Our Travel Blog is the place to share our real life, travel experiences in China with you. Besides, we will provide information related to Chinese culture and China travel guide. "A bosom friend afar brings a distant land near." Traveling makes us to be closer, let's discover China together!
2013-01-28 | China travel Guide | Comments(0) | Views:(950)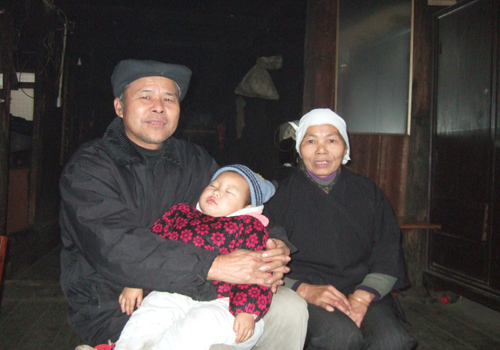 Next to the drum tower near the center of the village, we discovered a special old wood Ganlan house. When we came into it the host told us that the house had been nearly 100 years in history. Male host's surname is Wu, over sixty years old but looks hale and hearty. His wife was carrying a baby of under the age in her arms and the babe fell asleep quietly. The old couple smiled to invite us to his house. We sat down on the second floor of their house, and he gave each of us a bowl of hot and fragrant oil tea. We were moved by the hospitality of the Dong people.
2013-01-23 | China travel Guide | Comments(1) | Views:(1039)
After saying goodbye to the happy old men in the Elderly's Recreation Center, we walked our way up along the stairs paved with slate. We then came to Feishan Temple, a place where the Dong villagers worship their ancestors of ancient tribes. It's located half way up on a mountain slope and occupies an area of thirty square meters or so, not that big. Both the threshold and the door frames are made of local shale of a sandy nature. Entering the temple, we could see a shrine in the center of the wall facing the door.
2013-01-11 | China travel Guide | Comments(0) | Views:(955)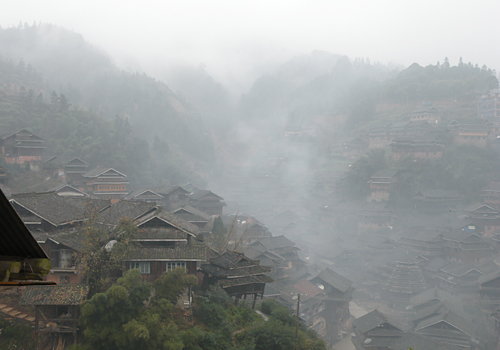 The winding mountain road seemed to be endless. Sometimes it's so narrow that it's just alright for one car to get through. I had to hunk a lot whenever arriving at a sharp bend, in fear that people driving from the other direction might not see us coming. I dared not to see the beautiful views out of the windows, such as tea plantations, rice terraces and villages, all so appealing. Grasping the steering-wheel so tightly, my hands were wet. Including Ms. Zhao, there were five of us in the jeep, who are all supporting "pillars" of families with old and young. Could I afford to be careless, even for just a second?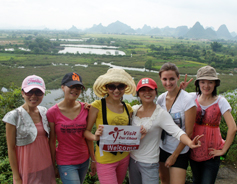 Calendar
Categories