Yellow Mountain Becomes White in the Winter
2013-12-27China travel Guide
There is a Chinese saying which says: once you have visited Yellow Mountain, there is no point in visiting any other. Yellow Mountain is truly an incredible place and even more beautiful in winter. Famous for its odd-shaped pines, grotesque rocks, the sea of clouds, and crystal-clear hot springs, Yellow Mountain (Huangshan), has won international fame for its magical and beautiful scenery. Every year the mountain receives millions of tourists from all over the world. The beauty of Yellow Mountain lies in its endless changes. Most people, who visit Yellow Mountain, come back more than once to experience it in different seasons.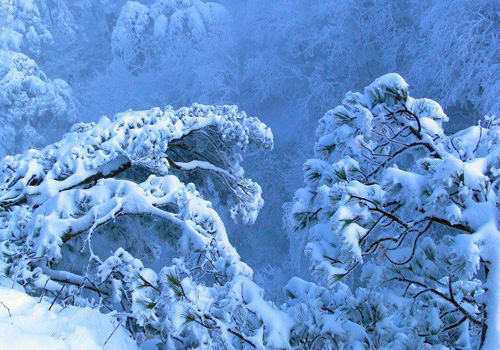 People in Huangshan witnessed the first snowfall this winter on the night of December 15th, and in only about half a day, the whole mountain was blanketed by snow and ice. Though Yellow Mountain is a popular destination all the year round, the supreme sights there in winter is especially unique. Different from snow in the north part of China which is famous for thickness and high viscosity, snow in the Yellow Mountain is lighter and purer. When the sun hits the snow, the entire mountain looks like a crystal wonderland.
The perfect combination of snow, pines, rocks, clouds and natural springs has been attracting visitors for centuries. It is particularly popular with photographers. Recently, one of our clients stated: "I have been hearing that the Mountain Huangshan in winter is enchanting, but exceeding my expectations it is so beautiful and dreamlike, I am just like in the world of fairy tales." A photography enthusiast shot about one thousand pictures of the snow scenery, while fog drifts amongst the peaks, and squirrels and other native animals provided subjects for him.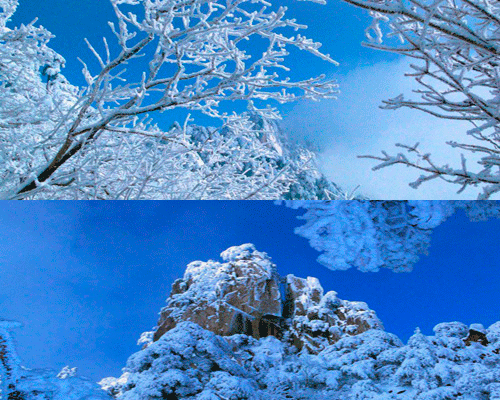 Mount Huangshan is also a great place for winter fun. Making snowmen and having snowball fights are very popular among tourists. People can enjoy the snowy mountainous sceneries as well as play in the snow with their friends or families. Even strangers cannot help playing together in such a delightful environment.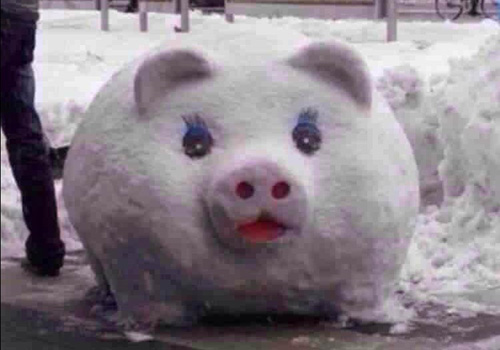 Some people may wonder if it is safe to visit the Yellow Mountain in winter, but the caretakers of the mountain have taken effective measures to ensure the safety of visitors. Recently, Anhui Province has launched a series of winter tour promotional activities to attract tourists. These include special offers on accommodation and admission fees during this period. Be sure to bring a camera and step into this snow-covered fairyland. You won't regret it!
- Sophy(VisitOurChina)
Comment