Garden-style Hotels in Guilin
2013-12-10China travel Guide
Beautiful scenery, unique activities, helpful and informative tour guides, safe drivers, delicious food, and comfortable hotels, etc. are all essential elements to ensure a wonderful tour. When you are planning a China tour, hotel arrangement would be naturally considered. For after spending an entire day on a China tour, a good night's rest is especially important. Recently more visitors prefer staying at family-style or garden-style hotels rather than in larger star-rated hotels. In picturesque Guilin there are some beautiful garden-style hotels which offer an excellent environment, services and amenities. The best of these hotels are the Guilin Yi Royal Palace and the Guilin Zizhou Four-season Resort.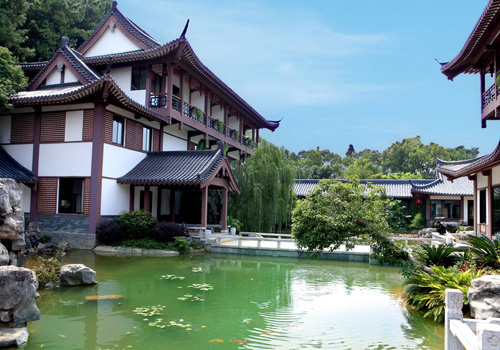 Guilin Yi Royal Palace Hotel
The Guilin Yi Royal Palace, or Guilinyi for short, is a garden landscape view hotel following the architectural style of imperial courtyards of Tang Dynasty (618-907). Located in the botanical garden of Guilin, the hotel covers an area of 120,000 square meters and the buildings have a total of 54 guest rooms nestled amongst the trees of the garden. With birds chirping on branches, fish swimming in ponds, and the garden surroundings, this hotel's environment is wonderful. The numerous trees and plants form a natural oxygen bar for people who stay in the hotel.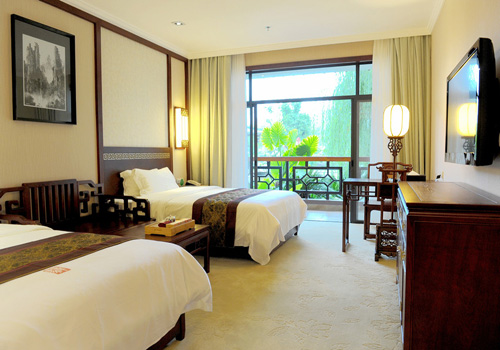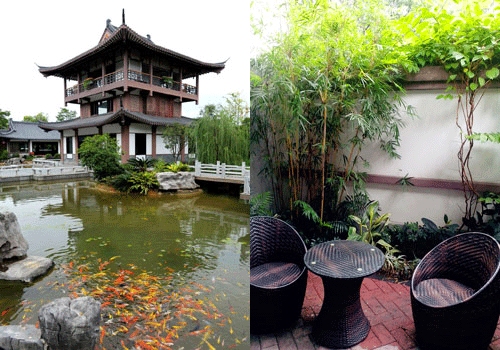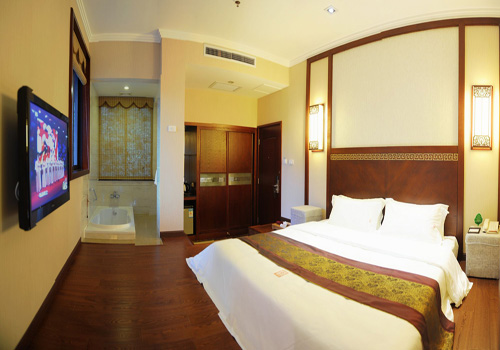 The Guilin Yi Royal Palace is located near downtown Guilin City. It is about 5 minutes driving distance from the railway and bus stations, and around half an hour from the Guilin Liangjiang International Airport. TOO Commercial Plaza, the biggest recreational and commercial area in Guilin, is located close to the hotel, making it convenient for dining and shopping. The hotel features an elegant design, an excellent staff, and all the amenities one would expect from a 5-star hotel, the Guilin Yi Royal Palace is an excellent choice for any Guilin tour.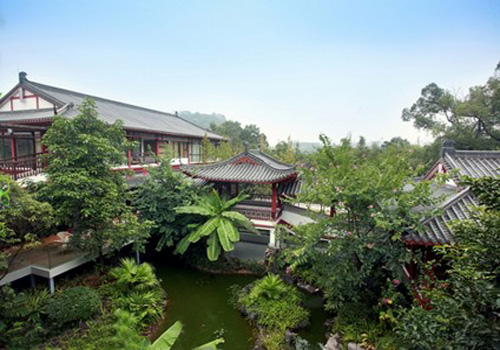 Guilin Zizhou Four-season Resort
Guilin Zizhou Four-season Resort is another outstanding garden-style hotel in Guilin City. Located in Zizhou Park, where it gets its name, the resort is located on the east bank of the Li River. Zizhou Park is opposite to Elephant Trunk Hill, the symbol of Guilin and close Seven Star Park, Fubo (wave-subduing) Hill, and Chuan (pierced) Hill. Surrounded by the beautiful landscape of the park, and the Li River, the Zizhou Four-season Resort was designed to accentuate the surrounding beauty.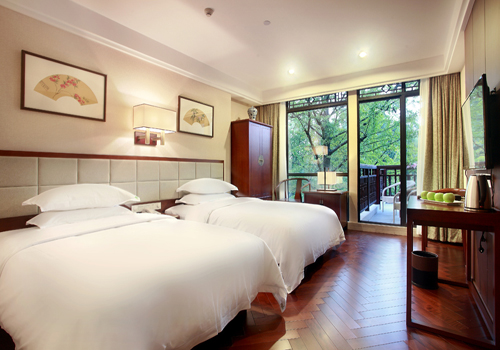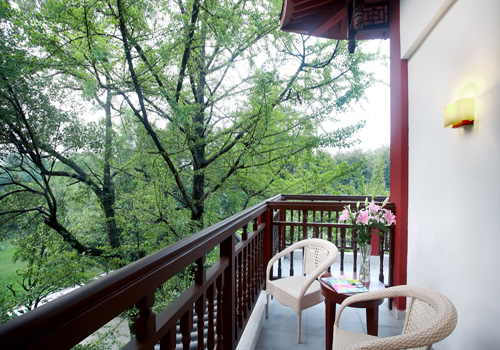 The resort has 41 guest rooms, a conference hall which can accommodate around one hundred people, well decorated coffee shop and dining hall. The Guilin Zizhou Four-season Resort strives to meet every customer's needs, whether they are traveling for business or pleasure. It will definitely leave deep impression to guests during their tour of Guilin.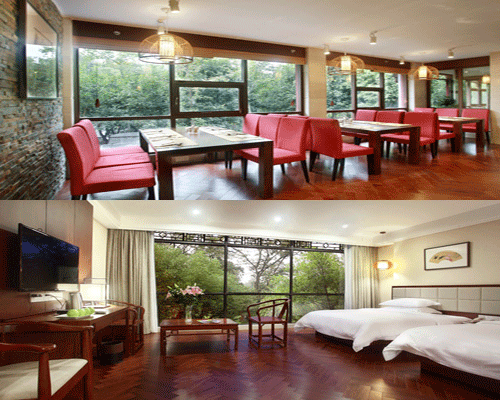 - Sophy (VisitOurChina)
Comment