Taoping Qiang Village – Mysterious Oriental Old Castle
2013-03-19China travel Guide
Taopingqiangzhai, or Taoping Qiang Village, 163 kilometres away from Chengdu, is located along the Zagunao River in the Taoping Village of Li County of Aba prefecture. First built in 111B.C, Taoping ancient Qiang Village boasts the intact Qiang architecture, culture and arts to this day, and lures people by virtue of its simple and unsophisticated folk customs. As the only well-protected Qiang village in the world, Taopingqiangzhai has been deemed as the living fossil in the study of original Qiang culture, and has enjoyed the reputation as the mysterious oriental ancient castle due to its typical Qiang architectures and complex road structures.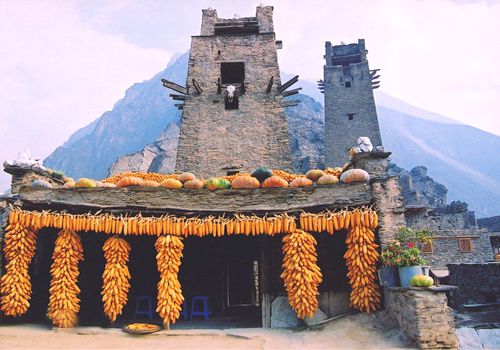 Seen from afar, Taoping Qiang Village centres about the watch tower, from which eight gates radiate. Households are connected with each other by thirteen alleyways, thus a comprehensive communication network being formed. Once in Taopingqiangzhai, you will find yourself in the labyrinth.

Under the mysterious ancient castles, a huge project - underground water system can be discovered. Without going out, people can draw water by removing the slate cover to ensure their daily necessity supply or to quench a fire if it happens.

However, the most distinctive feature of Taoping Qiang ancient Village must be the watch tower which is also the representative architecture here. In the past, people standing sentry on the top of the watch tower can give notice to the villager the moment he found the enemy. It is said that there used to be six watch towers in Taopingqiangzhai, but they were reduced to three during a war. Later, despite facing three major earthquakes, they still survive.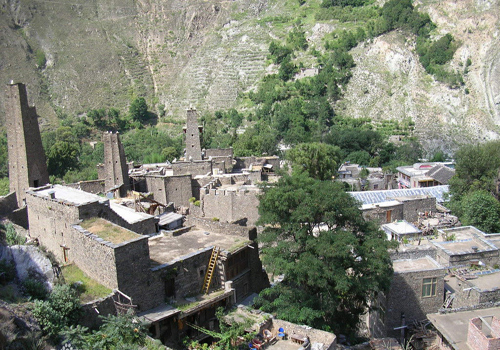 To a large degree, the road structures, underground water system and the watch towers all make the Taoping Qiang Village possessed of military defense.

Now, are you keen on catching a glimpse of this miraculous ancient Taopingqiangzhai?

Here a selected itinerary is available for you.

1st day: Chengdu
Arrive in Chengdu, be met and transferred to the hotel by a private car.

2nd day: Chengdu - Dujiangyan – Qingchengshan
After breakfast, you will visit Dujiangyan Irrigation System and Qingcheng Mountain. (including the round-trip cable car)
Hotel – in Dujiangyan

3rd day: Qingchengshan – Wenchuan – Chengdu
You will, after breakfast, head for Taoping ancient Qiang village in Wenchuan, accompanied by the guide, to enjoy the spectacular Qiang watch towers.
In the evening, you will return to Chengdu.


---Gaea (VisitOurChina)

Comment