VOC's Travel BLOG
Our Travel Blog is the place to share our real life, travel experiences in China with you. Besides, we will provide information related to Chinese culture and China travel guide. "A bosom friend afar brings a distant land near." Traveling makes us to be closer, let's discover China together!
Xia Men, a land of sandwiches and cigars
2012-05-28 | China travel Guide | Comments(2) Views(915)
I was young and had been working for quite a time as a teacher when
Spring Festival
came around. Now for those who don't know during Spring Festival we get a month off! That's right, it was like a dream! So, me and my roommate at the time jumped on a bus and went to
Xiamen
. When we left
Guilin
it was down in the high thirties (Fahrenheit), and when we got to Xia Men it was about 80, and sunny. I hadn't seen the sea in years, nor had I felt its breeze brush across my face. So when I stepped off that bus and smelled the sea, felt it, and had the sun on me it was like heaven.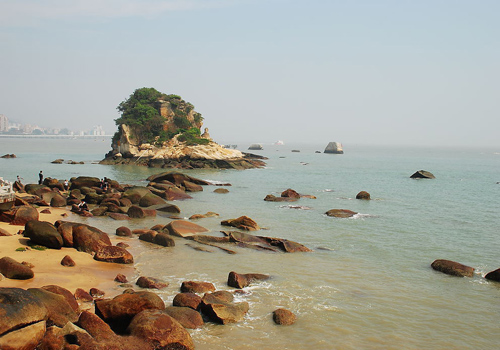 The first day I was there my buddy and me went to his old University, Xia Men University which is easily the most beautiful university in China, hands down. We got some beers sat around, got some food and chatted. Later that day we went to a bunch of cafes. Cafes in Xia Men are wonderful, small, and intimate, the food is delicious, the coffee is to die for, and they have a wide array of cigars to choose from. It was GREAT! In one hand a sandwich, or coffee, and in the other a cigar. TO DIE FOR!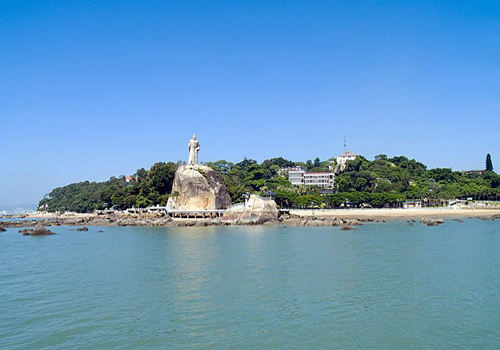 We went to the city center, wondered around the slums of town, which are also beautiful. Each building is its own color, most of them are colonial styled, and they follow the curves of the streets perfectly, absolutely stunning. The people were very nice. We ended up living at three hostels; the first place was 130RMB a night, the second one was 60RMB a night and that was on the island off of Xia Men,
Gulangyu
, which is an amazing place in itself. The third place was a family owned hostel and I loved that place. A daughter ran it and her mom, who was up there in the years, but was the sweetest lady in the world. Come to think of it I'm pretty sure they were huge hippies. I spent most of time talking with the mom about everything, and they gave us tie guan yin tea, which was great; the area is actually known for growing this tea, later the daughter took me to a local café where I met the boss, and the nicest girl, and we spent about 5 hours talking traveling, she showed me pictures of her travels. It was great.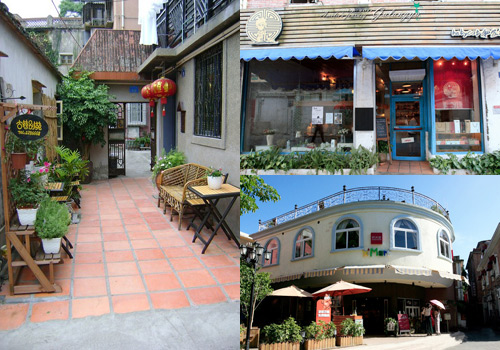 I spent that trip drinking coffee, smoking cigars, drinking some wine on the beach, eating sandwiches, climbing mountains, and meeting some of the coolest people. If you're coming to China and you're looking for one of the greatest places on the face of the world, go to Xia Men, you won't regret it!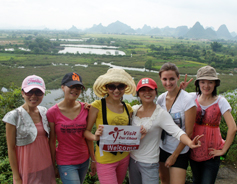 Calendar
Categories