2 Days with my favorite Indians
2009-04-29Working at VisitOurChina
Saturday afternoon I met Cindy, or Ms Liu, with whom I drive to the airport of Guilin. At 3.45pm we welcomed an Indian Group of 32 people. It was easy to recognize them especially because of the beautiful, bright colored Saris the women were wearing. They were of mixed ages but all in a very good mood and friendly. After everyone had taken a seat in the air-conditioned bus, we took a 90 minutes drive to Elephant Trunk Hill. Already when we entered the gate, I had the feeling of being part of the group: the Indians were very warmly and integrated me. We walked around the scenic spot and had some time to take pictures of the symbol of Guilin. Everyone liked this place. At 6pm we returned to the bus and drove to the hotel, where the group was checked in and got their rooms. After a short refreshing break we had dinner in a hotel nearby.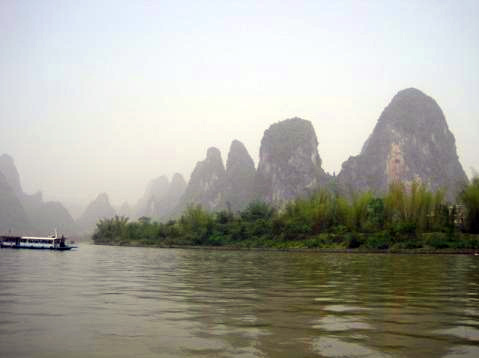 The next day everyone had to get up early, in order to take the short Li River Cruise, departing in Yangshuo. On our drive there we passed picturesque scenery, Rice fields and Water buffaloes. Everyone enjoyed the Li Cruise and the limestone mountains along the river. We were very lucky and could enjoy them in sunshine. Then we had lunch in a Hotel, which was very good. Personally I mostly liked the warmth and friendliness of the Indians, who invited me to their country. I never had met Indians closer before, but I was very positively surprised!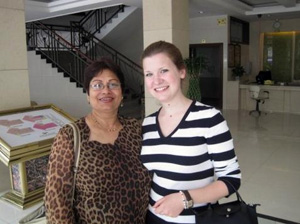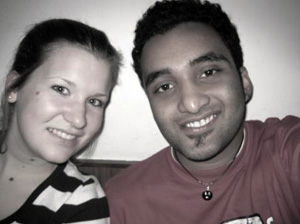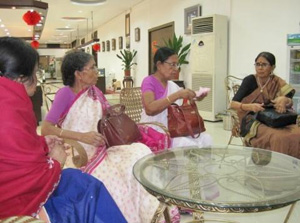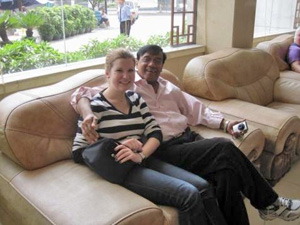 When we came back to Guilin, we made a first stop at the Official Sea water Pearl Institution, where the origination of sea pearls was explained to us. Afterwards we had the possibility to but very beautiful jewelry made out of pearls. Then we drove to Dr. Tea, where the tea brewing process and effects of different teas was explained to us. It was very interesting and we also were invited to try the teas.
Finally it was time to say good-bye. We transferred the group back to the airport and if was very hard for me to say good-bye. It was a very pleasant weekend and I will not forget these nice people!

--- By Susanne (VisitOurChina)
Comment