8 TOP CHINA TOURIST DESTINATIONS
2011-01-13China travel Guide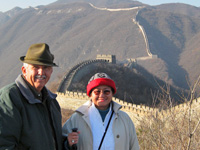 TOP1 BEIJING - Capital of China

Capital of China, blend of glorious ancient past and exciting modern development.
Visit World Wonder Great Wall, Temple of Heaven, Forbidden City, Summer Palace;
See Special Siheyuan residence complex and experience Hutong tour in rickshaw;
Enjoy the famed Peking Opera, martial arts, and acrobatics at the night time;
Wander along the Wangfujing Street and taste Beijing Roasted Duck.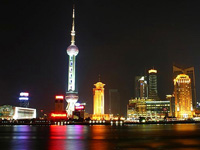 TOP2 SHANGHAI - China's Largest City


Pearl of China, the largest and most prosperous city in China, host city of Expo 2010.
Shopping in bustling Nanjing Road, Xintiandi Street, or People's Square;
Sleepless city: exiting and abundant night activities, beautiful night sceneries;
Highlights of Attractions: The Bund, Oriental Pearl TV Tower, Jade Buddha Temple, Yuyuan Garden, Zhujiajiao Ancient Town.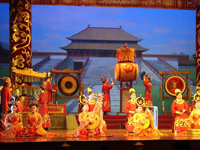 TOP3 XI'AN - A Window of China's Ancient Civilization


Capital of more than 10 dynasties in Ancient China, enjoying equal fames with Athens, Cairo, and Rome.
Mausoleum of Emperor Qin Shihuang, large-scale and vivid Terracotta Warriors and Horses, age-old Ancient City Wall, Bell and Drum Tower;
Watch Tang Dynasty show, dream to prosperous Tang Dynasty;
Climb the Huashan Mountain, one of the Five Sacred Mountain of China;
Enjoy various noodles and traditional Chinese dumpling feast.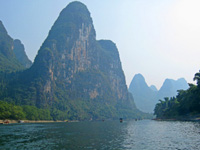 TOP4 GUILIN - Picturesque Ink Painting


"The landscape in Guilin, the best under heaven".
Beautiful Li River, Peculiar mountains (Elephant Thrunk Hill, etc), Reed Flute Cave, touchable Gudong Waterfall, Olympic gaint pandas in the Seven Star Park;
See Explore Yangshuo town, ride along the Ten Miles Gallery; linger in West Street, enjoy Impression Sister Sanjie Liu Show.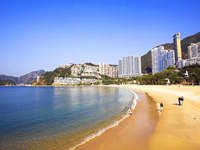 TOP5 HONG KONG - Pearl of the Orient


A modern metropolis, the first region in China to embrace a new eastern-western hybrid means of life.
Beautiful bays: Repulse Bay and Deep Water Bay.
Make wished in front of the Lam Tsuen Wishing Tree;
View the highest outdoor Bronze Sitting Buddha in the world-Tiantan Buddha Statue;
Find treasures in Stanley Market, visit Disneyland Park in China.
Taste dishes that are rarely found in mainland China.
Enjoy the fun of shopping.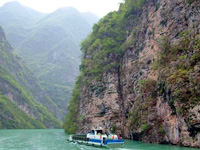 TOP6 YANGTZE RIVER Cruise - Cradle of Chinese Culture


Yangtze River, the third largest river in the world, cradle of Chinese Civilization.
Enjoy deluxe 5 star ship rooms;
Visit Grand Three Gorges Dam, the largest concrete gravity dam in the world;
Explore unique Ba and Shu culture and view plenty of historical relics;
Magnificent sceneries: Lesser Three Gorges, Fengdu Ghost City, Shibaozhai, Shennong Stream...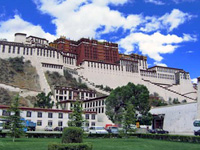 TOP7 TIBET - Holy World's Roof


Holy and Pure Land, one of China's five minority municipalities located the Qinghai-Tibet Plateau, the highest in the world.
Well-protected and distinctly breathtaking sceneries, high mountains, blue lakes, special palaces and religious monasteries, i.e. The Potala Palace, Mt. Everest, Nam-tso Lake, etc.
Unique food, clothes, life style, festivals, arts of Tibetan people.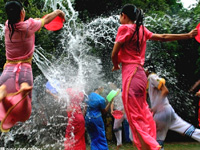 TOP8 YUNNAN - A Gorgeous Fairland


51 of the 56 Chinese ethnic groups live together here, with distinct ethnic food, clothes, languages and custom;
A big natural exhibition garden with inartificial wonders such as Yulong Snow Mountain as well as a fairyland where hides the Shangri-La;
Kunming, the capital city of Yunnan, will always keep you living in pleasant Spring;
The Lijiang Ancient City tells the world its history of the local civilization;
The Water-Sprinkling Festival held in Xishuanbanna every April leads you into the merry festival time of the Dai People.

--- By Haphine (VisitOurChina)
Comments
Comment