Brett's Leaving Guilin
2011-01-07Working at VisitOurChina
What a great year I have had in Guilin filled both highs and lows hard study and great travel experiences. Ultimately it is not the places that I visited and travelled to during my twelve month stay in Guilin it was more the people who I travelled with.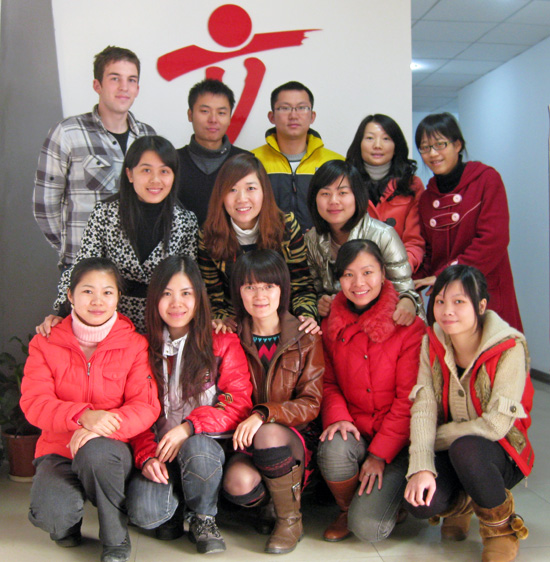 One of the highlights of this year was when I travelled for
www.visitourchina.com
to North-western China to see the amazing untouched wilderness of Gansu including Xiahe, Dunhuang among other places, for anyone seeking to get beyond the normal 'sanitised' travel destinations of the east coast Gansu and Xinjiang and there places to check out. I also remember my journey to Yunnan one of China's last pockets of truly untamed natural beauty, experience just how different Chinese and Tibetan culture are is something I will never forget. China is not only a vast country but its massive population has given rise to a bounty of different sub-cultures, however with the rapid technological and economic development spreading all over the country has meant that once truly unique sub-groups and cultures are becoming homogenised so for all those hoping to catch a final glimpse of one of China's over 50 minority groups 2011 is the perfect time.
This year has also been punctuated by the Shanghai World Expo and the Asian Games, two massive events that although may not get the column inches in western broadsheets were two large-scale events which once again gave China the chance to showcase its considerable event organisation skill, these events also gave many visitors from abroad a chance to add a new dimension to their travels around China; the Shanghai expo confirmed Shanghai as a global city in the eyes of the international community. The Asian Games represent a recorded medal tally for any competing country in the history of the event.

Guilin where I have lived has been the perfect base for my year of adventure and excitement; Guilin one of China's most visited tourist cities is as beautiful it seemingly never changes, its beauty is simple yet mysterious cityscape, I have explored every corner of Guilin and never ceased to be amazed by the surprises it holds. Situated around Guilin there is a myriad of interesting and culturally enriching travel destinations, the best of which include Longsheng, Aishan and Yangshuo; if you are in Guilin for 12 months or 12 days it is impossible to forget the amazing Kast formations and the beautiful natural landscapes which really lends credence to the famous idiom: "Guilin's mountains and rivers are the finest under heaven".

--- By Brett Hartley-Wilson (VisitOurChina)
Quick Questions
Our team is waiting for you questions. Please feel free to ask us any questions you might have about our China package tours, Chinese culture, or the sites available. We will gladly help you with any special needs you might have and all questions, like our trip designing is completely free of charge.