Huangshizhai / Huangshi Village

More Photos
The Huangshizhai Village, also called Yellow Lion Village or Yellow Stone Village, refers to a huge mountain land in the middle part of Zhangjiajie National Forest Park. As the essence of Zhangjiajie National Forest Park Scenic Area, Huangshizhai possesses quite concentrated attractions, well worth visiting. It was said that Huangshi Gong, the master of Zhang Liang (an important adviser in West Han Dynasty) once produced elixir here.
With an elevation of 1080 meters, Huangshi Village is a high, magnificent and vast sightseeing platform, a high-south, low-north terrace composed of many cliffs in the Zhangjiajie National Forest Park. This place is a The top consists of more than 20 hectares, with over 10 scene viewing platforms from where one can enjoy majestic sandstone peak forests. People even say that not visiting Huangshizhai is equivalent to not visiting Zhangjiajie.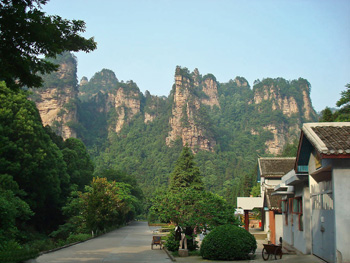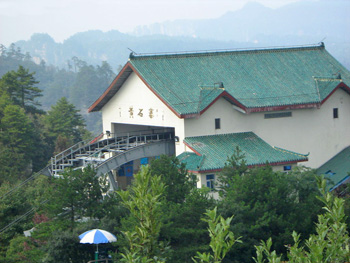 Major Attractions: Treasure Box with Sealedbook, Devine Needle, Great Southern Pillar, Left Piers.
There are two footpaths to climb the Huangshizhai, one in south and one in north. Or you may choose to take the driveway from Laomowan.
Quick Questions
Our team is waiting for your questions. Please feel free to ask us any questions you might have about our China package tours, Chinese culture, or the sites available. We will gladly help you with any special needs you might have and all questions, like our trip designing is completely free of charge.