Religionary Cities and Attractions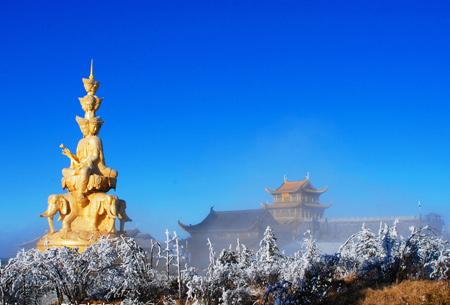 As a multi-religious country, there are many religious travel resources in China, especially for the Buddhism. Generally, the western provinces of Gansu, Ningxia, Qinghai, Xinjiang, Tibet and southwest Yunnan and Sichuan are the best destinations to explore the Chinese religions, especially the Islam and Buddhism. To travel in religious areas and attractions, visitors should respect the religious as well as their living habits and customs and follow the ways as the people do. In case of in troubles, especially in Tibet, ask for information from your guide before traveling about the religious customs and taboos.

Four Taoism Mountains are Wudang Mountain in Hubei Province, Longhu Mountain in Jiangxi Province, Qiyun Mountain in Anhui Province and Qingcheng Mountain in Sichuan Province.

Famous Buddhism Attractions
Tibet is the most popular destination for Tibetan Buddhism with rich Buddhism culture. And other popular Buddhist attractions are:
Mogao Grottoes of Dunhuang, Longmen Grottoes of Luoyang, Yunkang Grottoes of Datong;
Shaolin Temple in Henan Province, Ci'en Temple in Xi'an, Huayuan Temple and Yonghegong lamasery in Beijing, Linyin Temple in Hangzhou;
Wutai Mountain in Shanxi Province, Jiuhua Mountain in Anhui Province, Emei Mountain in Sichuan Province and Putuo Mountain in Zhengjiang Province (the Four Chinese Buddhist Mountains).
Related Readings
Top Topics