3. Where to learn Chinese Kungfu in China?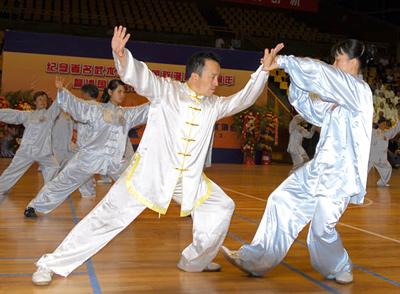 a. Songshan Shaolin Temple, Henan Province
Being the source place of Buddhism in China with a long history and famous for its marvelous Shaolin Kungfu, the Songshan Shaolin Temple in without any doubt the first choice of learning Chinese Kungfu. The temple enrolls new students every year. Anyone between 5 and 25 with moral character and clear objectives in learning Kungfu can apply for it. At the Kungfu school, students need to learn both academic and Kungfu courses.
Add: Songshan Shaolin Temple, Zhengzhou City, Henan Province, China
Postal Code: 452491
b. Wudang Mountain Taoist Traditional Martial Art School, Hubei Province
This training school is established by Taoist Yuan Shimao, who is the 15th inheritor of Sanfeng Branch of Wudang Martial Art. Students can choose traditional Kungfu class, traditional free combat class, intensive Qigong class and Tai Chi class at this school. It takes about 3 years to finish all of the courses and coach training class is provided for students to engage in advanced Kungfu studies. In addition, there are also short-term training classes during summer holiday, which offer the learning of the basic skill of martial art, 36 Kicks of Wudang Martial Art, and Wudang Five Steps Boxing.
Add: Wuang Mountain Taoist Traditional Martial Art School, Shiyan City, Hubei Province
Postal Code: 442714
c. Leshan Giant Buddha Academic and Kungfu School, Sichuan Province
Featuring Emei Martial Art, it is a professional secondary martial art school, offering Emei Martial Art, free combat, boxing, taekwondo, security and some other majors. The school has also set nine-year (including kindergarten, primary grades and junior grades) general education and vocational high education, as well as short-term Kungfu training course.
Add: No.138, Taoyuan Road, New Bridge, Leshan City, Sichuan Province
Postal Code: 614000
d. Chinese Martial Art of Beijing Sport University
The Chinese Martial Art of Beijing Sport University got its current name in December of 2002, established on the base of the previous Martial Art Department which was set up in August of 1958. Overseas students who enter the university will be arranged in the Department of Overseas Students and they can choose their major according to personal interest.
Application Period:
- spring term: entering before December 15th every year,
- autumn term: entering before June 15th every year.
Add: No. 48 Xinxi Road, Haidian District, Beijing, China
Postal Code: 100084
Tips for foreign tourists learning Kungfu in China
It may be harder for foreigners to apply for a Kungfu school in China, so it is suggested for foreign visitors to plan their Kungfu learning schedules with their China tour operators, who are more convenient and efficient in finding a good Kungfu school in China. If you need a Chinese Kungfu course in China, you can click here to contact us for planning your Kungfu course.
More Topics for Chinese Culture
Top Topics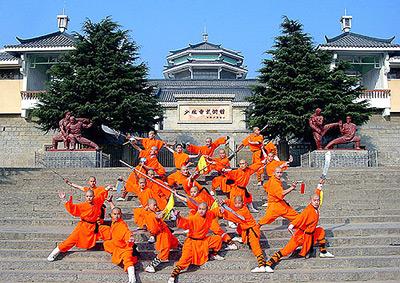 Far and wide known as Kungfu (功夫) all over the world, Chinese martial art is also called Wugong (武功) or Wushu (武术) at home by Chinese people. It can be seen as an art of attack and defense in which a series of skills and trick are highly emphasize...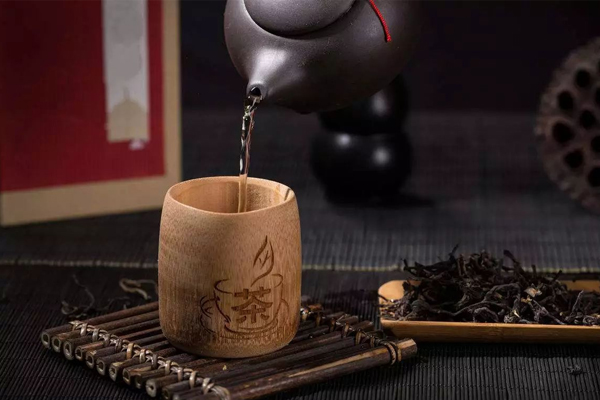 Being a vivid Chinese cultural specialty as well as Kungfu and traditional Chinese medicine, Chinese tea has been being developed in China for a long time accompanied with which a series of tea culture took shape. Widely known in Chinese history as a...