Comment on our service from
Paolo Giorgio Toia, Italy
We were very pleased and all went as planned. In the future, there will be time to rediscover your country, for sure we will return in the north part of China with Shanghai, Beijing, Xian and Lhasa or other places that currently do not know…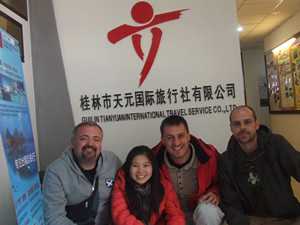 Everything is going on well, and here is a period of festivities, so I had little time to reply to you.
During our stay in China, we had a bit of rain and cold, but on the other hand, and the period was good. In regard to China and tour, we were happy, the area in our opinion the most charming was the last stop with the national park and the Zhangjiajie Tianmenshan.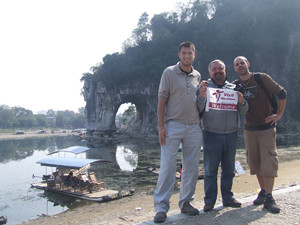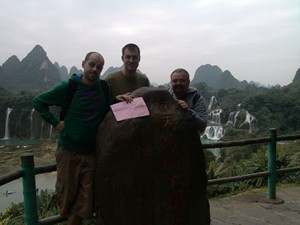 If we make the difference between a guide / driver, we can undoubtedly give merit to the first driver, far superior to others , as he maneuvered through the traffic of Chengdu was great, has no rival! The last instead used the horn a bit too much.
The first guide helped us a lot with his exemplary service, complete with translations in Chinese to order food, as well as being very friendly and helpful. The second guide was nice and friendly, had some problems with the organization, may be unfamiliar with the area or the area apart from the falls had little to offer, something unusual and to do was get an extra 20km out of the program, a little lazy to get up in the morning, did not know times of the Temple of Confucius, on the train he informed only at the last, had partially recovered Nanning making turn in the evening. The third guide was more professional, she looked like a mother and very informed on area attractions. The fourth guide was very cute and funny , she knew the area very well, living there , we did a lot of company and very integrated with the group, looked like a friend who was traveling with us, teaching us Chinese card games and our learning, a very nice person, a really nice girl, polite, friendly and helpful, with good English.
So, overall we were very pleased and all went as planned, the more deficient, which going back would modify, maybe I would have suggested the option in Chengdu golden summit. In the future, there will be time to rediscover your country, for sure we will return in the north part of China with Shanghai, Beijing, Xian and Lhasa or other places that currently do not know …but it 's too early to evaluate! Thank you for your kindness and patience ...
Greetings,
Paul / Walter / Matthew