Xiling Snow Mountain Ski Resort

More Photos
The Xiling Snow Mountain Ski Resort, located in Sichuan Province, about 100 kilometers from Chengdu, is the largest ski resort in south China. The resort provides both snow and grass skiing opportunities which allows it to be open all year. This resort lies in a beautifully scenic area and has a wonderful climate. The Xiling Snow Mountain Resort is covered with a thick forest which gets snow covered every year. It's cool environment and high altitude that range between 2200 and 2400 meters above sea level facilitate over 60 centimeters of snowfall annually, which is why, these mountains are also known as the Oriental Alps. The temperature in the summer never reaches above 26 degree centigrade, making it a great summer retreat from the heat.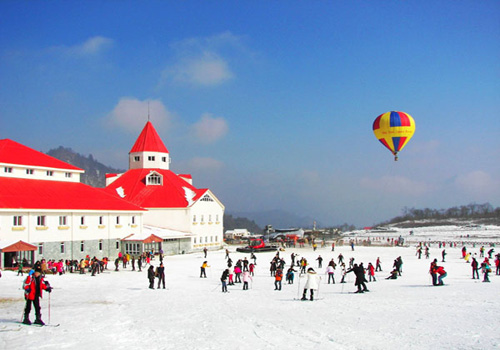 The skiing season runs from December through March. The resort has ten world class ski trails with different difficulty levels, which allows visitors of all skill levels to enjoy the skiing. The resort features 20 different winter activities which ensure people of every age group have a wonderful visit.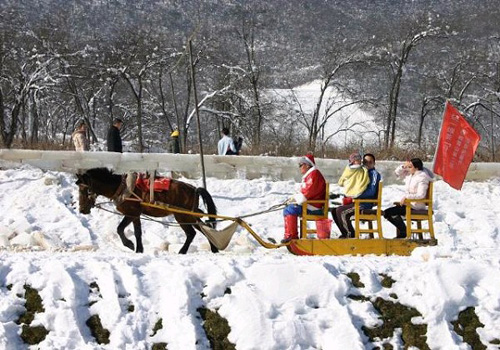 A unique feature of the Xiling Snow Mountain Ski Resort is the grass skiing. The 50,000-acre lawn is capable of taking grass-skiing, grass-bob, grass cross-country skiing, and grass hovercrafts. Travelers can enjoy activities on grass when snow is not available.
The 2,500-meter long rope way connecting the skiing areas to the main attractions of the resort allows riders to enjoy the breathtaking sea of clouds, the sunrise, and enjoying the beauty of the sunshine on the snow covered mountains and forests.
Quick Questions
Our team is waiting for your questions. Please feel free to ask us any questions you might have about our China package tours, Chinese culture, or the sites available. We will gladly help you with any special needs you might have and all questions, like our trip designing is completely free of charge.