Chunxi Pedestrian Street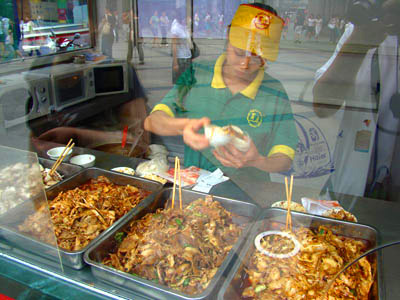 More Photos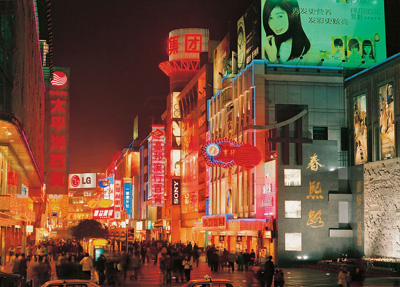 The Chunxi Walking Street (Bright Spring Street) of Chengdu is a street where visitors must go to when visiting Chengdu. It is an ideal place for looking around and sampling the delicious food, especially the famous 'Dragon Won Ton'.
Chunxi is located in the middle of Chengdu and has a long and rich history; it's a busy commercial hub as well as a place for shopping and eating. Not visiting Spring Street while in Chengdu would be like not visiting Wang Fujin in Beijing, or visiting Shanghai and not visiting Shanghai Road! Chunxi Walking Street is not only the fashion and beauty centre of the Chengdu but also the birth place of many of Chengdu's most famous and mouth-watering snacks including: 'clock dumplings', 'sweet dumplings', sliced ox-tongue in chilli sauce, Korean steamed bread, 'Dragon wontons' and skewered spicy kebabs. The snacks in Chunxi Street is excellent both and cheap.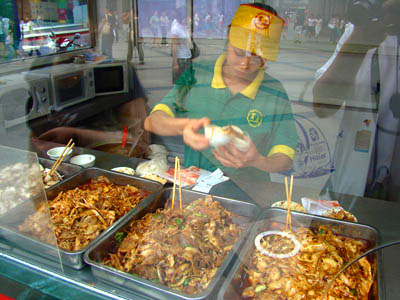 Chunxi Street has a similar feel to that of Wang Fujing in Being, located in the busiest part of town it is not only a commercial hub but also is the undisputed best pedestrian mall in Chengdu.
The Chunxi Street of Chengdu was constructed in 1924 when powerful regional warlord provided sponsored the development of urban infrastructure, later the road was recorded in the annals of history in the 'book of morality' henceforth the road became known as Chunxi Street, in 2001 the Chengdu municipal government commissioned the regeneration of the road which turned into Chengdu's premier pedestrian mall.
The modern Bright Spring Street teems with life and people every day, with up to three-hundred thousand people passing through it on a daily basis, the sound of hawkers and advertisements can be heard over the sound of shoppers bustling in and out of shops, enjoying themselves.
Every morning at 6 am joggers can be seen running up and down Bright Spring street at this the street is extremely quiet only the sound of sport-shoes pounding against the pavement breaks the silence, the only other life on the street is the row of trees that line its centre, such a contrast to the middle of the day when people on the street abound.
Quick Questions
Our team is waiting for your questions. Please feel free to ask us any questions you might have about our China package tours, Chinese culture, or the sites available. We will gladly help you with any special needs you might have and all questions, like our trip designing is completely free of charge.