Your Position:
Home
VOC's Travel BLOG
VOC's Travel BLOG
Our Travel Blog is the place to share our real life, travel experiences in China with you. Besides, we will provide information related to Chinese culture and China travel guide. "A bosom friend afar brings a distant land near." Traveling makes us to be closer, let's discover China together!
2012-03-20 | China travel Guide | Comments(2) | Views:(1280)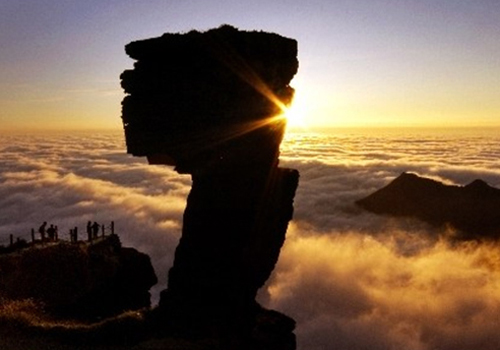 Being one of the three major religions in the world, Buddhism was founded between the 6th and the 4th century B.C. by Siddhartha Gautama, a prince of Kapilavastu (a region of the ancient Shakya kingdom) of ancient India. It was introduced into China via the Silk Road approximately at the 1st century according to Chinese historical records and was spread throughout the country soon. Until today, Buddhism still influences many Chinese's thoughts and values more or less in their daily life and the Five Sacred Mountains of Buddhism commonly recognized in the ancient time are still widely believed as the ashrams of the five major Buddhas of Buddhism.
2011-04-01 | China travel Guide | Comments(0) | Views:(2426)
Taohua Island (Peach Blossom Island)... This name sounds like a dream full of expectations. Being the second place I visited in China, this is important for me to present it to you as I was literally speachless in front of its beauty. The "Peach Blossom Island", Tao Hua Dao (桃花岛) in Mandarin Chinese, is part of the Zhoushan (舟山) archipelago located in northeastern Zhejiang Province (浙江省). The island south of the biggest Zhoushan island one (Dinghai Island), just represents 42 squeare kilometers but is a marvel of botanical diversity, lush sceneries of natural rich flora and fauna.
2010-07-12 | China travel Guide | Comments(0) | Views:(1401)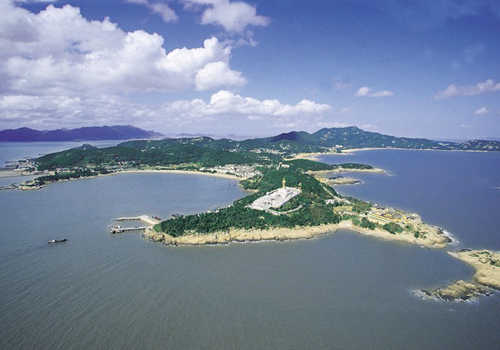 One of the most enriching travelling experiences I have ever had was on an island little known to foreign tourists located in Zhejiang Province in eastern China. The island is called Putuo Shan. The island itself is located about an hour by boat from the small sea-side town of Ningbo (宁波)(itself too worth a visit!) and around eight to nine hours from Shanghai for those of you who enjoy longer boat rides!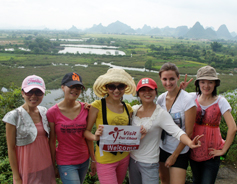 Calendar
Categories