Top Five Restaurants in Guilin
2010-07-19Life in Guilin
5. C++
Address: No. 26, Lijiang Road (Building No. 1, behind the Nancheng Department Store)
This strictly speaking is not a restaurant because it doesn't sell food, but is one of the most amazing places you could visit in Guilin. The owner from Taiwan has perfected the art of making drinks and deserts; he personally makes all the drinks himself not using powder but hand-making everything personally. Despite its small, hard-to-find location it's always packed and has earned a reputation. Though the drinks there are noticeably more expensive than your average café (10-15 Yuan) they are more than worth it. Everything there is amazing, but particularly the green tea milk-shake and the mango pudding, defiantly worth a try.
4. McFound's麦香坊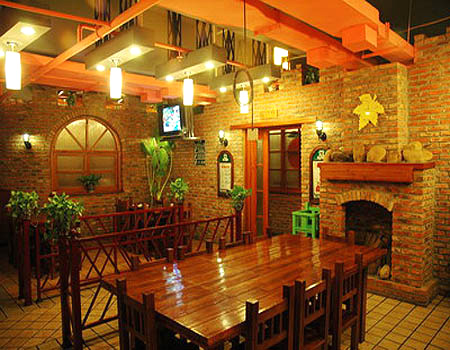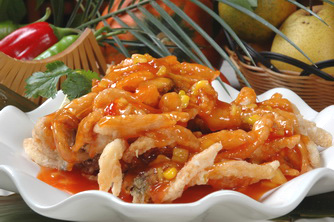 This is a very safe choice for those of you visiting Guilin with McFound's almost exclusively serving stock-standard Chinese food. There are no surprises on the menu that is complete with English text and pictures for your convenience. Among the dishes available are friend rice, fried beef rapped up tortilla-style, sweet and sour pork, gong-bao chicken, everything that you would expect to find in a Chinese restaurant back home. This franchise has several locations throughout Guilin and the restaurants are always well decorated with rich wooden walls and the food always is hot and fast. A very bankable choice when you're in the mood for Chinese, prices vary between 10-30 Yuan per dish.
3. Bai Tou Shan 白头山韩式烧烤
Address: No.51, Lijaing Road (near the Chuanshan Bridge)
When travelling in China it's always a good idea to enjoy some Korean food, it's often very nice and is more similar to western cuisine that Chinese food is. This Korean-barbeque though somewhat spartan in terms of interior decoration makes up for it with its delicious offerings. The head chef is not Korean but from North China and thus also has added many North-Chinese dishes to the menu. You could almost order anything here and enjoy it, the Korean barbeque is a must, but the fried chilli rice cakes (炒年糕) are also mouth-watering as is the Korean sushi (紫菜), this is the perfect meal to wash down with a couple of ice-cold local beers, expect to pay upwards of 100 Yuan (US$20) for a party of four.
2. Bull Horns 牛角
Address: No. 15, Sanduo Road
This restaurant feels like it doesn't belong in Guilin, it's feels like it should be on the top floor of a sky-scraper in Beijing or on the trendy boardwalks of Shanghai. This is Japanese food as nice as I have ever had it. For 65 Yuan (US$12) per head you can order as much as you want, whenever you want for as long as you want. The food is of excellent quality; freshly roaster fish, fresh beef or pork ready to be barbequed, calamari, dumplings, and the most delicious sushi available in Guangxi, there is an inexhaustible array of delights to order, beautiful complimented by the simple elegant décor, this is really a hidden gem, it's difficult to find, hidden upstairs behind a shop-front so keep your eyes peeled.
1. Chun Ji Goose 椿记烧鹅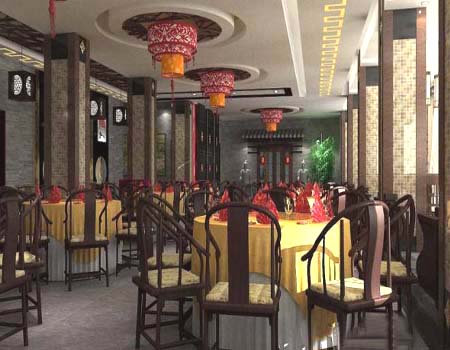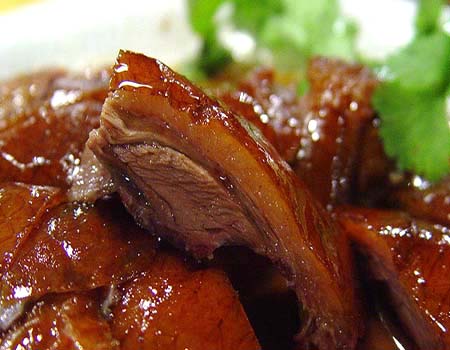 Guilin doesn't have a famous duck-restaurant but it does have a famous goose restaurant, and I honestly can't tell the difference. This franchise has exploded in popularity since it arrived in Guilin and now has expanded to include over five locations in Guilin and all of them are always packed, every night. The main reason to go there is for the goose, which is truly delectable and will not only have you licking you lips but licking the plate it came on as well. Anything in the menu that includes goose meat is a winner and is highly recommended, the goose-wings are particularly good. However, this restaurant caters not only to goose-lovers, there is a variety of vegetarian dishes on offer, as well as a variety of other meats, prices vary from 20-50 Yuan per dish. Grab a big group of friends and head out to enjoy a freshly cooked goose.
Comments
Comment