Simatai Great Wall
2010-07-12China travel Guide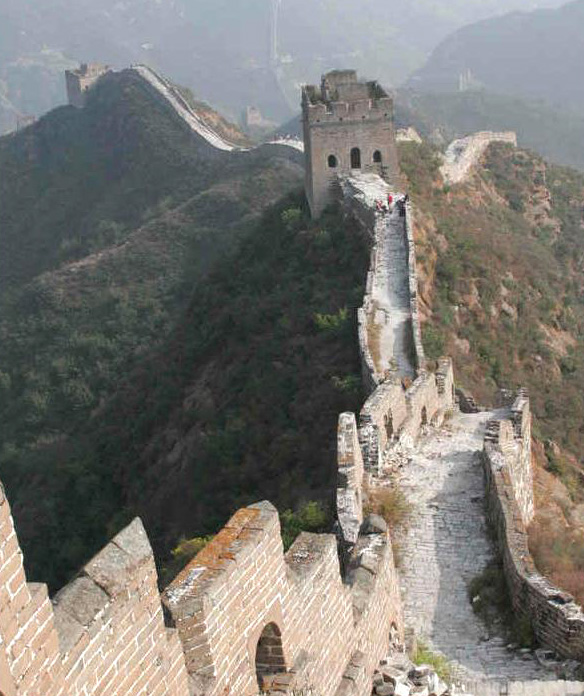 The great-wall is a must for every traveller heading to Beijing, it is truly both awe-inspiring and culturally enriching experience, but if you have already been to the world-renowned Badaling Great Wall and are searching for somewhere more untamed and commercialised why not try the sections of the Great Wall at Simatai?
Getting to Simatai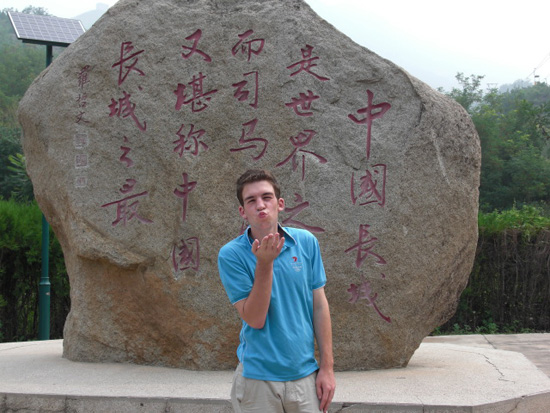 Simatai, located 120km north of Beijing in the county of Miyun, is renowned for its steepness and amazing state of preservation. If you're unwilling to sign up for a tour-group then getting required careful planning. Firstly, you will need to go to Dongzhimen which is a major subway station, after getting off at Dongzhimen you will need to find the long-distance bus station and buy your ticket at the ticket office. The No.980 express buses which go to Miyun are reasonably frequent and cost around 50 Yuan, and the journey from Beijing to Miyun takes around 90 minutes – perfect time to have a nap! Upon arriving in Miyun, you have two choices to get to the Wall: try and strike a deal with a local to get driven there in a private car (Note: that usually costs about 200 Yuan); and the other way is to wait mini-buses that head to the wall (Note: generally, these mini buses take much more time, for they are sporadic and not very speedy). It takes less than an hour from Miyun to the wall, so in total from Beijing to the Wall itself it's a one-way trip of around three-hours, so make sure you head off early in the morning!
Experiencing the Wall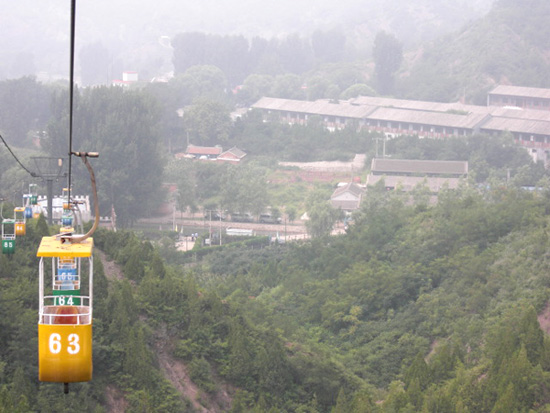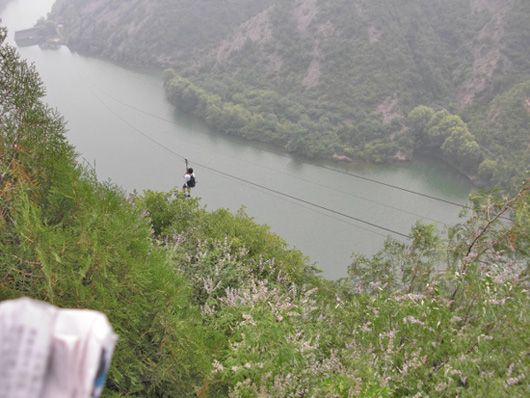 Upon arriving at the wall, especially in summer you will instantly be hit with how hot and sunny it is; so heaps of sunscreen, a hat and sunglasses are all essential. Tickets to get in cost 30 Yuan (US$5). Upon entering you have the options of hiking up the sheer sides of the wall or catching a cable-car to the summit, the cable-car costs 50 Yuan (US$9). I personally feel that using the cable-car to reach the top of the summit and then slowly meander down again. Upon reaching the end of the cable-car, there is just a short walk up to the wall proper. Upon my first time visiting the wall I was just amazed with how untouched and well preserved it still remains, a sense that soldiers of the Ming Dynasty could at any moment march once again on its rugged parapets. There are almost no hawkers there, just some windswept old women selling postcards, ice-creams and cold bottles of water. The wall is yours to explore at your own pace. As you walk along the 5.4kilometre stretch that straddles Beijing City and Hebei Province, you realise just how difficult it must have been to construct, the wall itself sits on a mountain ridge elevated 960metres above sea-level it really is an architectural wonder. According to the locals, during construction of the wall during the Ming Dynasty in order to overcome the problem of ferrying bricks up the rugged, steep ridge-line the labourers would tie individual bricks to goats who would then deliver the bricks up to the wall.

This section of the wall offers spectacular vistas as you peer down on the villages and rice fields that dot the landscape far below , there are also over 15 beacon towers still standing in perfect condition that provide relief from the blaring sun and a chance for photos; a word of caution though the wall becomes steep and difficult to navigate in parts and requires at least two hours to finish, upon arriving at the accessible section of the wall there is a 100metre flying-fox for those who wish to make a swift and thrilling descent. Despite is comparative remoteness; the untamed beauty and isolation of Simatai make it an attractive alternative to Badaling and a great way to spend a day in Beijing.
Recommended Reading: China Great Wall Hiking.


--- By Brett Hartley-Wilson (VisitOurChina)

Comment