Top 5 Eats in Beijing, China
2010-06-12China Food
5. Spice Spirit (麻辣诱惑)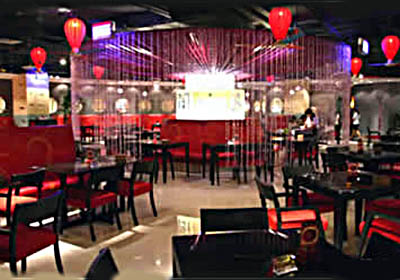 For those of you with a more adventurous spirit and a love of all things spicy, this could very well be the place for you. This hot pot franchise has become well renowned for its beautifully decorated restaurants and its mouth-watering cuisine. The menu is full of authentic Chinese dishes that suit almost every palate; however it's hard to go past their specialty hot pots which range from mild to extra fiery. While you may leave with a full stomach, don't expect your wallet to be as heavy as when you walked in, prices range from 50-150yuan (US$10-30) for a small group.
Address: the seventh store of Juntai Department Store, No.133, Xidan North Street, Xicheng District of Beijing(北京市西城区西单北大街133号君太百货7层).

4. Gui Jie (簋街)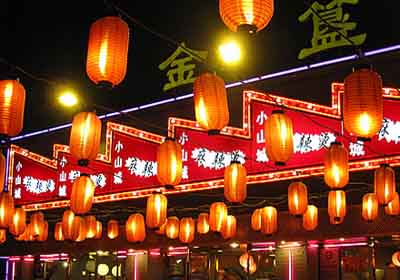 Ok, I know this isn't a restaurant but it is a must-visit for all food-lovers in Beijing. Often referred to as 'Ghost Street', this mile and a quarter long strip is packed with more than 100 restaurants, so odds are that you'll find something that suits your mood and your budget. You'll be heckled by waiters on every shop-front begging you to come into their particular shop, but don't be too quick to agree, take your time before choosing. The rule of thumb is: the more people inside, the better the food. Give the roast fish (烤鱼)a try; it will leave you licking your lips.
Address: Beijing Dongzhimen Avenue (东城区东直门内大街).
3. T.G.I Friday's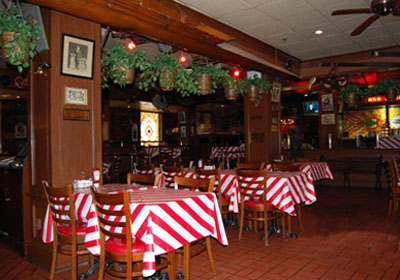 Yes, we've all been there sometimes. Enough Chinese food is enough, and when you can't stomach the thought of another bowl of rice or a soup that looks like dishwater, it's time to head to T.G.I Friday's. The kitche décor will have you giggling, but one look at the menu will leave you salivating; you won't find any dumplings or chicken feet here, just a variety of burgers, ribs, steaks and grilled sandwiches, all of which are prepared to a very high standard. Be prepared to pay western prices but be willing to admit that it was worth it.
Address: The first floor of the VIP Building, Friendship Hotel, No.1 South Street, Haidian District of Beijing (北京市海淀区中关村南大街1号 友谊宾馆贵宾楼一层).

2. Grandma's Kitchen (外婆家)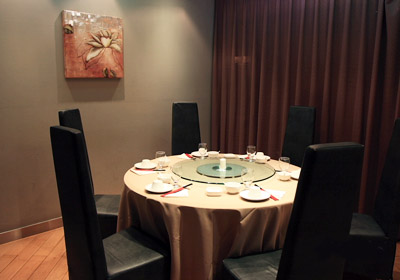 This franchise restaurant was so popular; it has spread like wildfire across China from its place of origin in Hangzhou. What you can expect is wide-range of scrumptious dishes to match the elegant, sophisticated interior decoration. You will be surprise at just how reasonable it's priced, considering the quality of the fare offered with a group of four able to eat well for less than 100 yuan (US$20). Its mandatory to try long jing tea chick (龙茶鸡)quite possibly the nicest dish you are likely to eat in Beijing!
Address: B1 Floor, International Building, No.18, South Street, Haidian District, Beijing (北京海淀区中关村南大街甲18号国际大厦B1楼)

1. Quan Ju De (全聚德)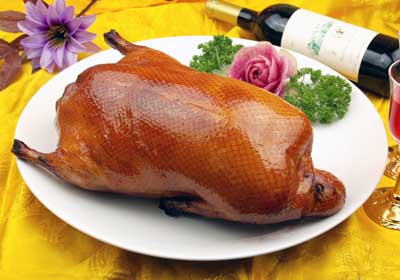 Everybody's heard about Quan Ju De, it's the quintessential Peking duck restaurant, majestically located in the heart of the city right next to Tiananmen Square. This restaurant is nothing less than an icon. Truthfully it wouldn't matter if the duck was reasonably priced or not (don't expect to get away cheaply), or the food was actually amazing, this all about the experience, there is rich sense of history seemingly emanating from the plush carpeted floors. And hey, if it's good enough for Richard Nixon, then surely it's good enough for the rest of us! Happy Eating!
Address: No.547, Tianmu West Road (near the Chang'an Road) 天目西路547号(近长安路)

--- By Brett Hartley-Wilson (VisitOurChina)
Quick Questions
Our team is waiting for you questions. Please feel free to ask us any questions you might have about our China package tours, Chinese culture, or the sites available. We will gladly help you with any special needs you might have and all questions, like our trip designing is completely free of charge.