VOC's Travel BLOG
Our Travel Blog is the place to share our real life, travel experiences in China with you. Besides, we will provide information related to Chinese culture and China travel guide. "A bosom friend afar brings a distant land near." Traveling makes us to be closer, let's discover China together!
Charming Dynamic East Route of Guilin- trip to set free your soul
2010-01-19 | China travel Guide | Comments(4) Views(1817)
We attended an investigation about the developing Dynamic East Route of Guilin and I'd like to share some information about it.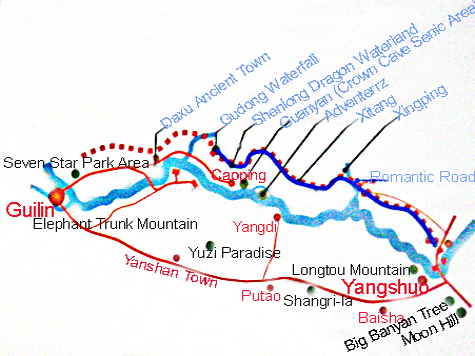 Theme: experiencing, leisure holiday resort.
Function: Full service.
Guest: group visitors (foreign and local), family tour and DIY tour.
Aim: Create natural landscape zone and leisure resort with new concept and management mode.
Main attractions: Giant Dragon Spa Waterworld, Gudong Waterfall, Guanyan Cave (Crown Cave) and Foggy Resort.
Giant Dragon Spa Waterworld
Chinese dragon is a mythic creature as a result of the abstract combining of animals (e.g. fish, snake, pig, horse, deer, etc) and natural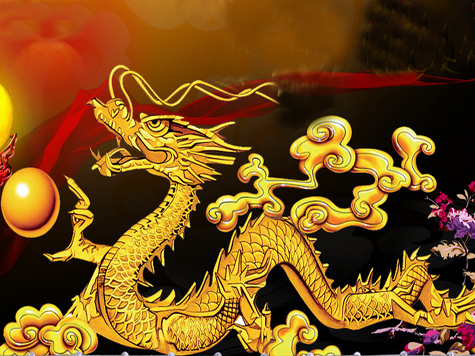 phenomenons (e.g. fog, thunder, rainbow, tornado, etc). It originated from the developing and flourishing period of the Primitive Society, more than 8,000 years ago. The formation of Chinese dragon and the process of National amalgamation of Chinese nation are identical. In the legend of ancient China, Chinese dragon was the creator of the world and enjoyed the same fame as Pangu (the creator of the world), it gave birth to the human beings, helped Huangdi succeed in the war to unify the world and aid Xia Yu to control the flood and bring benefits to the people. Since the legend can hardly be separated from the origin of a nationality, we can say that all the Chinese are sons and daughters of Chinese dragon. In China, the spirit of dragon is uniting, benefiting, exploring and harmonious with the heaven. And it has become a rich cultural sign and a symbol of Chinese nation for centuries.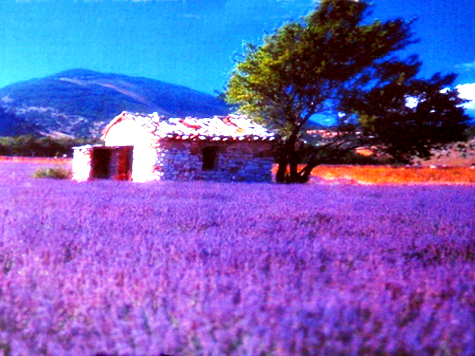 A new attraction named Giant Dragon Spa Waterworld is in development. The spot will emphasize six cultures: Water culture, Kunwu culture, Healthy culture, holiday culture and commodity culture. And root-tracing and spring spar will become the highlights of it. What's more, a large-scale lavender manor is planned to be built. It is said the Giant Dragon Spa Waterworld (Shen Long Shui Shi Jie) will be completed in 2011, by which time the Dynamic East Route of Guilin would be formed, including Giant Dragon Spa Waterworld, Guanyan Cave (Crown Cave), Foggy Resort and Gudong Waterfall scenic spot. There will be posthouses among these attractions, providing full service such as necessities-offering and bike-renting. And new route would be explored.
Gudong Waterfall
CCTV News once reported, "It's the only waterfall you can touch." Yes. Put on a pair of straws sandals then you can set out. In the intimate touch with the waterfalls of
Gudong Waterfall Scenic Spot of Guilin
, you can feel the palpitation and excitement of your body and heart.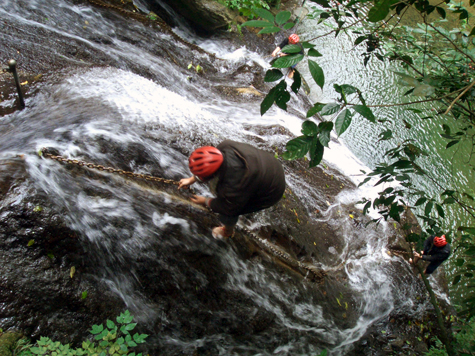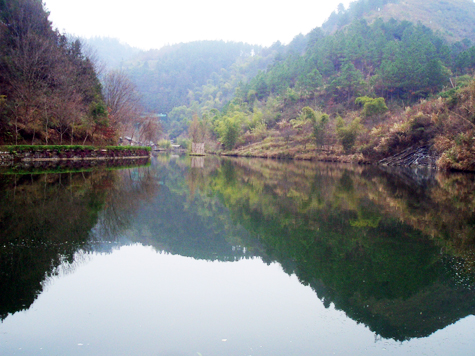 Gudong Scenic Area (Zhuang's Landscape Garden) is 26 km away from the center of Guilin. From ancient time, it was a residence of Zhuang's forefather. The name of "Gudong" is one of the remains of Zhuang's ancient place name, meaning the deepth of the dense jungle. Strolling in this charming scenic area, you're sure to be attracted by its loquacious water, luxuriant plants, and clean & fresh air; Fantastic landscape here is poetic, but you can join them and be an element of them; climbing eight waterfalls in different shapes, playing the games in the forest... feasting on the harmony of nature and human beings you can keep a cheerful heart during the whole travel.
You can listen to the folk song of Sanjie Liu and enjoy the local food in this spot. Moreover, it plays an important role in the environment-protection.
Guanyan Cave (Crown Cave): Fairland Fable(4A)
Guanyan Cave is the sole 4A-standard tourist attraction in Lijiang River area, with the fame of Pearl of Lijiang and Zero-distance spot to the Lijiang River. It has set two Guinness World Records: the cave possessing the most visiting ways (five ways: walking, by slide, by lift, by tram and by boat) and the longest slide in the world.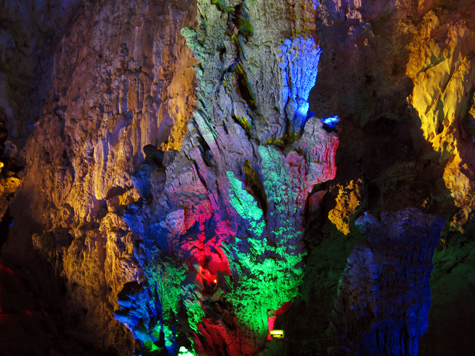 Located 29 kilometers south of Guilin city in the Caoping Village to the east of Lijiang River, Guanyan Cave got its name because of its crown-like mountain. It is in the middle of the Lijiang River, possessing unique landscapes and customs. The space in the Crown Cave is spacious and palatial. It can be divided into three storeys and five winding caves. The upper two storeys are three-kilometer dry caves with various stalactites and the storey below is a 700-meter underground river.
Foggy Resort (four star)
You can have intimate contact with nature here, in this "holiday paradise". The Foggy Resort, located in the Crown Cave scenic spot in the middle of Lijiang River area, is the sole international country resort located on the bank of Li River in Crown Cave scenery area. Surrounded by mountains and waters with files on the foot of the mountain, the Foggy Resort differs in four seasons. In the resort, you may forget the bustling life of city: white wall and green tiles, green mountain and the fresh water around, interesting local customs and practices... That is a picturesque place where you can overlook the distance at Li River.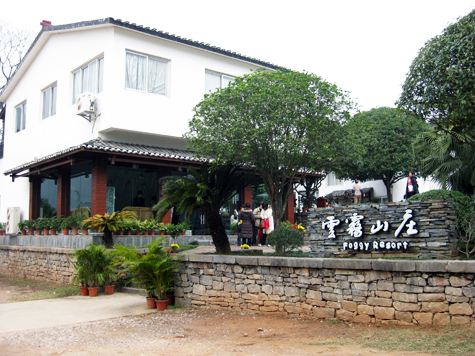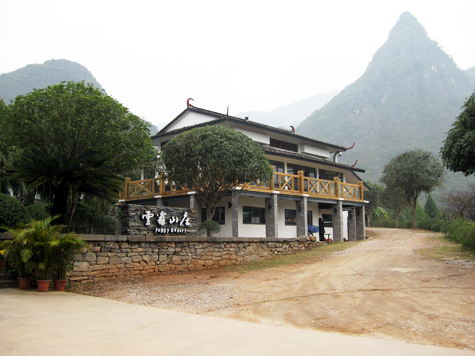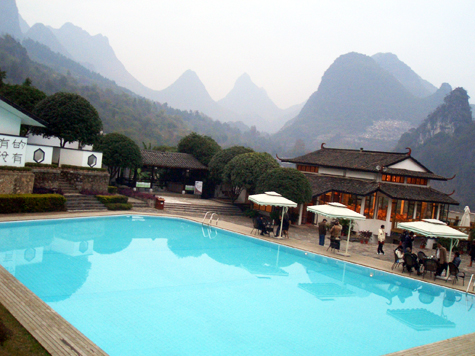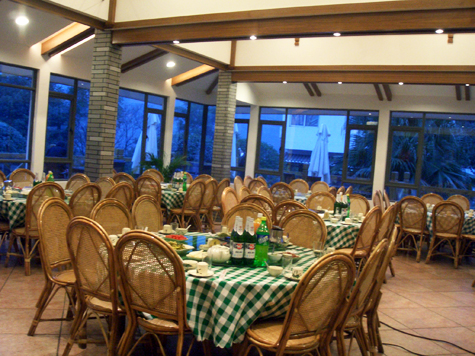 The Foggy Resort does not only provide ordinary accommodation, but also provide luxurious business suites and Multi-function and multi-standard meeting rooms. Besides, you can enjoy potherbs and farm-flavored dishes feast, appreciate performances of ethnic style and join the interesting barbecue activity.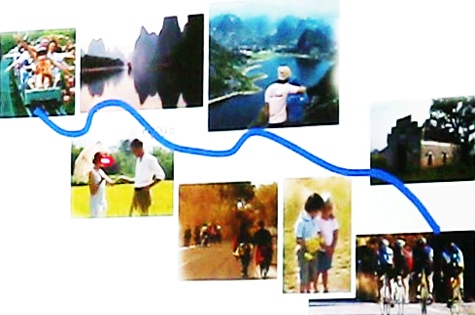 Romantic Road, a road from Guanyan to Yangshuo will be built, by when the four attractions and other places will be connected. You can go hiking or riding in this road leisurely then. Do not worry about get lost because there are many posthouses providing full service in the way. Let's wait for that day together. By the way, all the attractions except the Giant Dragon Spa Waterworld have been completed already. You may have a visit to these paces.
--- By Haphine (VisitOurChina)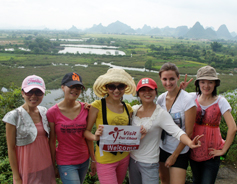 Calendar
Categories