Gudong Waterfall Scenic Spot of Guilin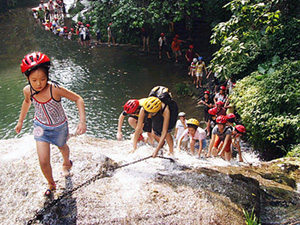 More Photos

As a famous four-star national scenic spot, the Gudong Waterfall Scenic Spot of Gulin, which is about 26 kilometers apart from the downtown of Guilin, has been being a very popular tourist destination. It is just like a big natural mountain-park with many kinds of age-old plants where birds live brightly. There, not only can you enjoy nice landscapes and delicious local snacks but also you can attend some interesting activities inside. Therefore, when people are traveling in Guilin, they are always told that it is a must-see there.
FANTASTIC ------ A Waterfall That You Can Climb
Deriving from underground spring, this waterfall is separated into nine stages due to the special landform. Not just for sightseeing as most of the waterfalls, this amazing waterfall provides tourists with another interesting entertainment ------ waterfall climbing! That is really fresh and exiting, and the CCTV (China Central Television) reported that "It is a touchable waterfall". In summer days, many tourists, especially the youth, are always wild about challenging this special adventure without taking thought for getting wet. While climbing, people may meet some difficulties and need others' help with moving up, so it is considered as both entertainment and a kind of teamwork. But is it possible to do it in cool or cold days? Yes, if you like and are brave enough! Just as some people say "It is a cool thing to taste it in winter!".

CHARACTERISTIC ------ Wind and Rain Bridge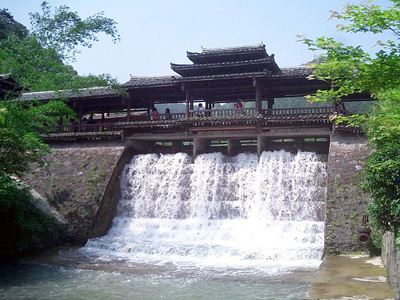 As a specific kind of architecture, wind and rain bridges are of ethnic flavor with special structure. At the very beginning, they were one of the important mediums that connect banks. But gradually, they developed into a characteristic sight popular with tourists. With wooden handrail and traditional Chinese roof, wind and rain bridges are usually built above waters that flow not so rapidly. No matter sunny or rainy it is, they can be shelters. So is the one inside the spot. Standing on it, people can take a good chance to relax their bodies and mind, listening to the bicker and birdcall and enjoying the natural beauty.

EXCITING ------ Suspension Bridge & Cable Sliding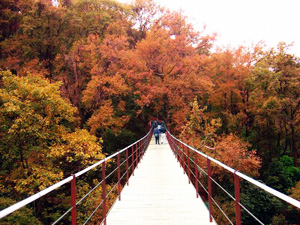 Made of wood and metal, this suspension bridge has a length of about 200 meters and is 62 meters height above the earth. It is absolutely exciting for you to pass over it, which swags slightly when people are walking on it. It is the right way to move on the middle of the bridge and not to run or jump on it so that the bridge will not rock. It may sound a little dangerous but in fact safe, as this bridge is stable and there are security guards directing tourists and keeping the order. And another exciting thing that people could experience inside the spot is the 180 meter-length fleeting cable sliding, which is a quick and easy way to get down to the foot of the mountain and get close to the nature.


ROMANTIC ------ Singing in Antiphonal Style with "Sister Liu"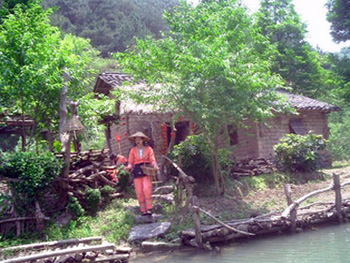 Reputed well as the queen of folk songs of the Zhuang ethnic minority, Sister Liu (Liu Sanjie) has been being admired by the Zhuang people since the ancient time. She was a brave Zhuang lady who was very good at singing folk songs and not scared of the bad landlords. Under great oppress from the lords, Sister Liu fought with the poors against the lords by her songs. From generation to generation, she was respected by the Zhuang people; even nowadays some of her songs are passed by and sung. Inside the spot, tourists could take a chance to sing in antiphonal style with "Sister Liu". If "Sister Liu" is satisfied with their performance, she will throw them a souvenir, an exquisite ball made of strips of silk which is a love token among the Zhuang couples, from the other bank of the river.

BREATHTAKING ------ Red Maplewood
As a part of the forest that covers the mountains of the spot, the maples are very eye-catching in autumn. Watching the large-areaed the red maples covering the mountains, people can be intoxicated with the enthusiasm of the spot and feel little autumn chill. And for photographers, it is indeed a breathtaking picture that should be well kept in their cameras.

Besides, remarkably, some attractive agritainments are available on the way from Guilin to the spot as well, e.g. Whole Lamb Roasting in Farmer's House, Strawberry Picking, Grape Picking, etc.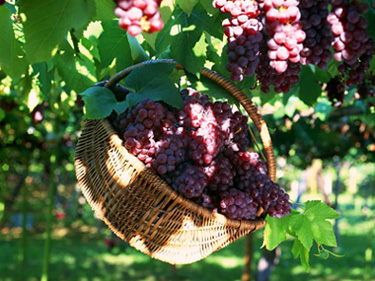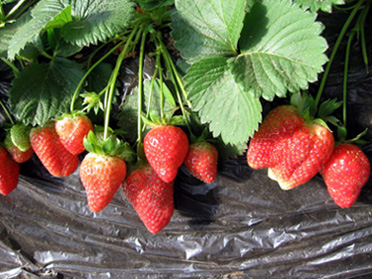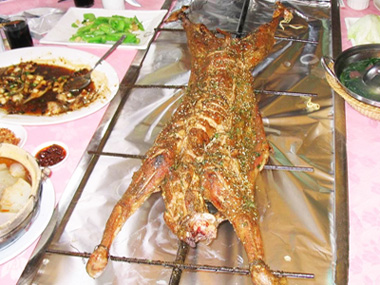 Quick Questions
Our team is waiting for your questions. Please feel free to ask us any questions you might have about our China package tours, Chinese culture, or the sites available. We will gladly help you with any special needs you might have and all questions, like our trip designing is completely free of charge.