My Silk Road tour – Dunhuang to Turpan
2020-03-31China travel Guide
Dunhuang is really an attractive place, all of us enjoyed it very much. Before we left, we visited one more place-Dunhuang Museum. Formerly an Archaeology Office, which is subordinated to Cultural Center of the city, Dunhuang Museum was officially founded in October, 1979. Dunhuang Museum is a comprehensive topography one principally exhibits historic and cultural relics. Now it has collected over 4000 precious cultural relics in the locality, for a small city, it is the best proof how glorious culture in Dunhuang, how important Dunhuang on the Silk Road.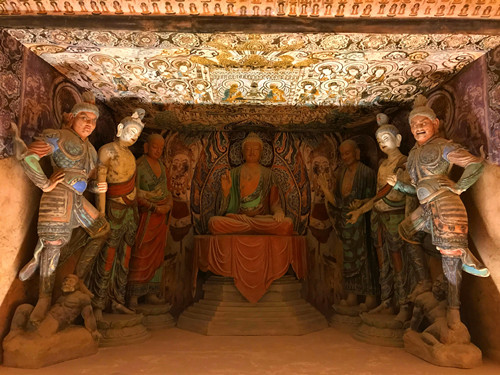 There are three exhibition parts in Dunhuang Museum. At the entrance of first part, there is a huge painting on the wall, it is the copy from Yulin Caves, the original paintings are not frescoes but instead executed on an earthen render with mineral and organic pigments and gum or glue binders.
Yulin Caves is located some 100 km east of Dunhuang. In 2008 the Yulin Grottoes were submitted for future inscription on the UNESCO World Heritage List as part of the Chinese Section of the Silk Road. If your time permit, Yulin cave is worthy to visit.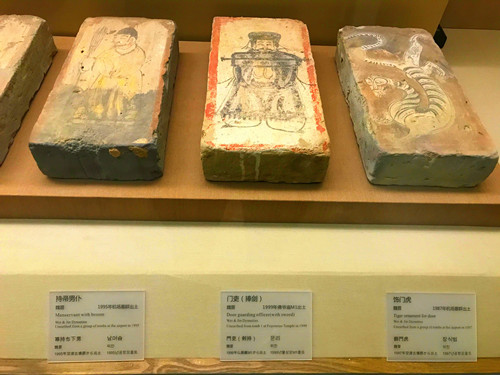 The second part focuses its point on unearthed cultural relics from tombs of past dynasties in Dunhuang area. Especially when we saw the original bricks paintings from the tombs, we know where they are from, what kind of stories on the bricks, as we personally went into the tombs to see the real history.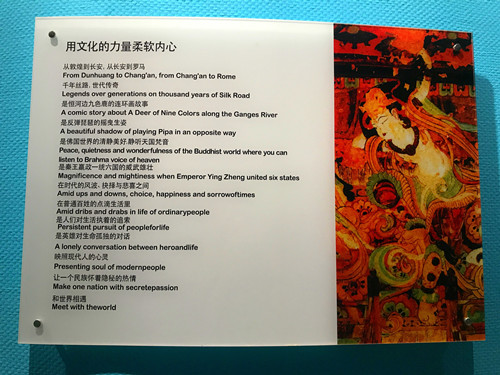 The third part is the exhibits of kinds of silk, brocade, grosgrain, and the like, which provide sufficient material objects for the ancient Silk Road. At the museum souvenir area, I found an emotional slogan for Silk Road: Legends over generations on thousands years of Silk Road; Presenting soul of modern people, make one nation with secret passion, meet with the world. I think this is the meaningful of Silk Road from ancient to now.
After Dunhuang Museum, we head to the train station called Liuyuan station, where is about 130 km, it takes about 2.5 hours by coach, so prepare enough time for catching the train. Our next destination is Turpan, now the bullet train is available between Dunhuang and Turpan, but you have to take the train at Liuyuan station.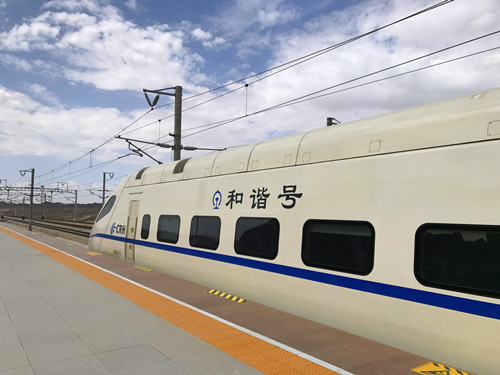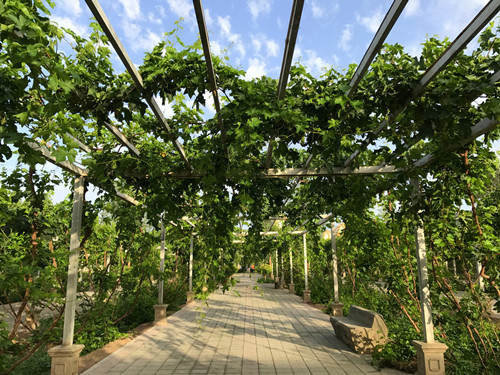 Going further to the west, it is more dry and hot, Turpan is just particularly hot. After 3.5 hours train journey, we reached Turpan. Our hotel is a courtyard hotel like the popular style in Europe, lots of grapes planted around. Now we are in Turpan which belongs to Xinjiang Uyghur Autonomous Region, and we bade farewell to Gansu province.
To be continued…
Comment