Tasty Food in Guilin -Local Snacks
2020-03-26China Food
Snacks can be often used to reflect the local material culture and social life style, it is an important feature of a region. There are a variety of flavored snacks around the world, which vary according to local customs, with distinctive characteristics and unique flavors. Tourists can learn about local customs of a place by sampling the snacks. For the people who come to Guilin, if there's an opportunity you are suggested to try the local snacks including these introduced below to enrich your trip of the city.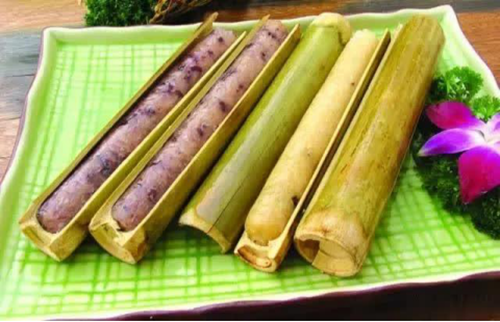 Bamboo rice is a favorite food of ethnic minorities in many parts of China, and when it comes to Guangxi, the bamboo rice in Longsheng county(well-known for Longji Rice Terraces) is most famous. The method of making this rice is simple. Rice is placed in a clean bamboo tube and cooked with pork, fungus, dried bamboo shoots and other ingredients. Longsheng Bamboo Rice has a unique taste due to the selection of high-quality rice with homemade preserved pork from the local farmhouse.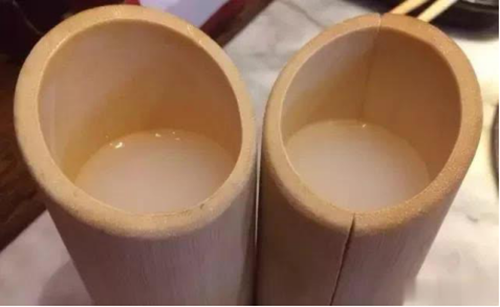 If you can drink, have a try of the Longsheng glutinous rice wine. The wine is made from spring water and local glutinous rice after being fermented. It is fragrant and sweet.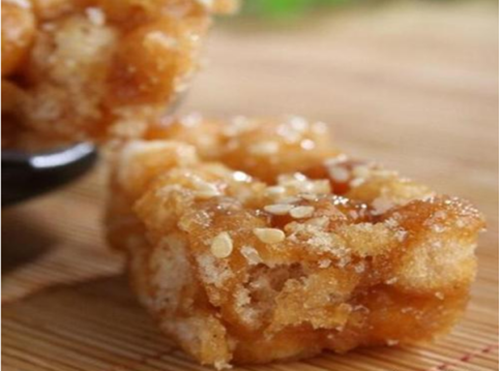 Pine-nut Candy is one of the traditional snacks in Yangshuo. It is a handmade delicacy with a history of more than 200 years. The candy is made from fried glutinous rice flour balls which are coated with boiled brown sugar. It got the name due to the fried rice flour balls look like pine nuts. Yangshuo Pine-nut Candy tastes sweet but not greasy.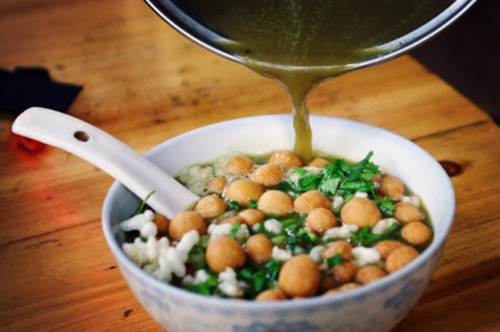 In Gongcheng county, east of Guilin city, there is a snack must be tasted, that is the famous Oil Tea. Gongcheng Oil Tea has a long history though the origin of it has not been verified.
About 50% of the area in Gongcheng is mountainous, people there live in dense forests with heavy fog, in order to keep healthy in such an environment, they use tea leaves, ginger, garlic and other raw materials to make a kind of tea as a drink, because the tea leaves are fried with oil and salt, hence the name Oil Tea.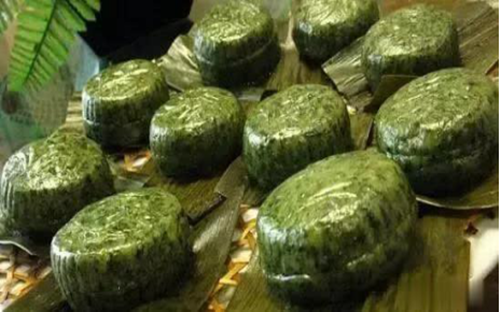 Glutinous Rice BaBa with Wormwood is another unique delicacy in Gongcheng county, and it can't be found at anywhere else as authentic as it is in Gongcheng. The main material of this BaBa (dialect, a kind of food looking like cake) is glutinous rice flour and wormwood leaves, and it is usually stuffed with sesame or peanut powder. The soft and delicious BaBa has the aroma of wormwood, which is worth a try.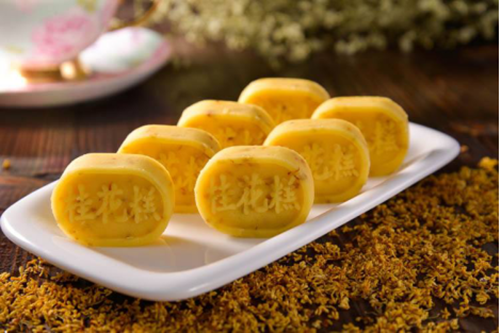 There are many other snacks in Guilin, such as the Horseshoe-shaped Cake which is mainly made of glutinous rice flour; the cool and refreshing bean jelly sold on streets in summer, etc. It is also a special experience to taste the osmanthus cakes made from glutinous rice flour, sugar and natural osmanthus flower, the city flower of Guilin, when you visit here.
--by Sophy Zhang(VisitOurChina)
Comment