My Silk Road tour –first day in Lanzhou
2019-09-05China travel Guide

This May I had a Silk Road tour with our honored customers from abroad. The over twenty days' tour is such a great experience, left so many unforgettable memories.

In fact, the ancient Silk Road started from Xi'an, where had been built as capital city by over ten dynasties in Chinese history. But we chose Lanzhou as our starting point this time for most of us visited Xi'an before. As for many foreign tourists, the Silk Road route will be their choice for China's in-depth tour, so if you have already visited Xi'an, it is recommended to start the tour from Lanzhou, just as we did.

Ever served as an important place on the ancient Silk Road, Lanzhou now is the capital city of Gansu Province. The city situates on the banks of the Yellow River, and the River runs through it. Lanzhou Beef Noodle is a symbol of this city and worth a try. At the end of May, Lanzhou was cool in the morning and evening, sunny at noon, very comfortable.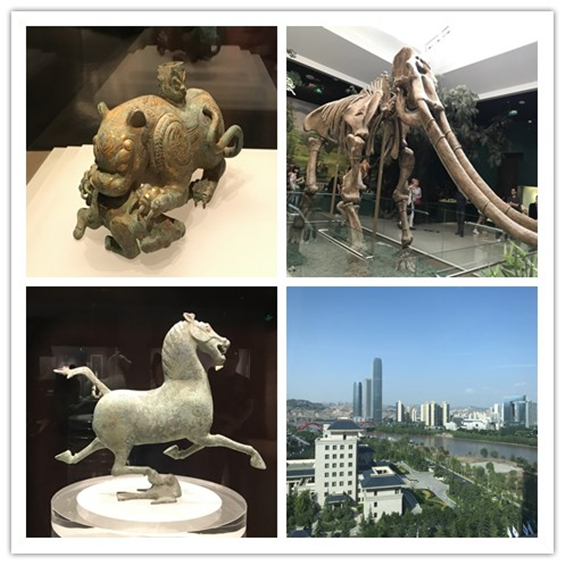 The Gansu Provincial Museum is one of the most highly recommended spots in Lanzhou. If time permits, half-day visiting is the best arrangement. The national treasures and cultural relics on the second and third floors show the splendid civilization of ancient times in Gansu to every visitor. The Museum is also like a textbook, a good illustration for opening a deep Silk Road tour. The displayed cultural relics let us truly feel the history, and as if in dialogue with history. Here we will embark on the journey of the Silk Road to discover the footprints left by history, and the folk customs along the route.

We stayed at Crowne Plaza Lanzhou, the best five-star hotel in the city. Hotel service and rooms are pretty good, very suitable for the tourists who pursue comfortable experience.

Good night, Lanzhou.

To be continued…

--by Sandy Ren (VisitOurChina)

Comment