A beautiful section you may not know on Li River
2016-07-22China travel Guide
Generally the Li River cruise refers to the part from Guilin City (Zhujiang or Mt. Mopan Pier) to Yangshuo County. A new route on Li River, i.e. from Yangshuo to Pingle (a county also belongs to Guilin), was formally opened in April this year. Luckily, I participated in this tour on behalf of VisitOurChina with colleagues and tourists.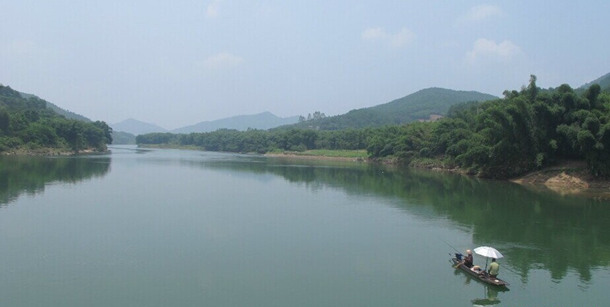 After about 2 hours' driving from Guilin, we arrived in Yangshuo and then walked through the famous West Street to the pier. We boarded the boat at 10:15am, a guide gave us a kind speech of welcome and a brief introduction about the cruise tour and boat facilities. From her words I got that the new-opened Li River route from Yangshuo to Pingle takes about 2 hours, and the total length is about 32 kilo meters.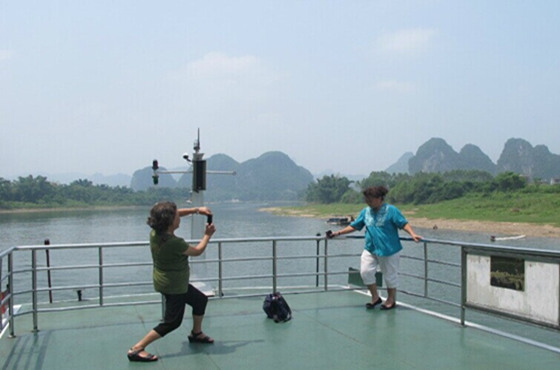 As the boat slowly going forward, we all stepped up to the second deck to enjoy the beautiful scenery of Li River. Green hills, clear water, lush bamboos and trees on both sides of the river made us feel like in a huge Chinese ink painting. Lost in the wonderful hills and waters, we always took photos in case we would miss a shred of beauty. Guilin features the typical karst landform, after millions of years of weathering erosion, the limestone throughout the whole Guilin area formed various shaped hills and miraculous caves. With the introduction of the tour guide aboard, we had a deep understanding of the magical and charming Guilin landscape. Look! The Shutong Hill, which is isolated from other hills, looks like a boy dressed in ancient costumes reading a book. Another hill looks fun also impressed me—it is vividly like a hen carrying a chick. On a sandbar near the bank, there were a few cattle leisurely browsing. Interestingly-shaped hills with funny stories and beautiful village sceneries, it seemed that we were taking a boat tour in a picture.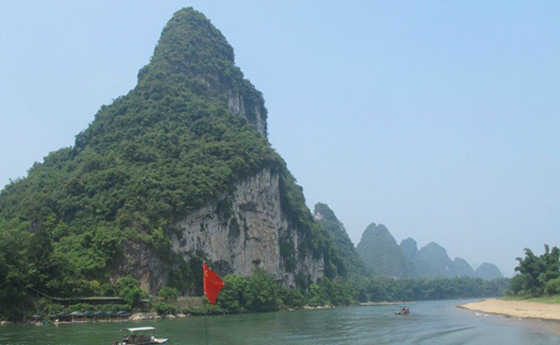 The boat arrived at the dock in Pingle at about 12 o'clock then we had a hearty lunch. In Pingle County, of course, the local specialty--Youcha--cannot be missed. Youcha is a kind of food using the old leaves of black tea as the main material. It tastes very strong with astringent flavor, and this special food is another highlight of our cruise trip from Yangshuo to Pingle.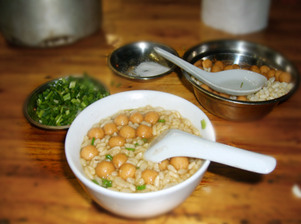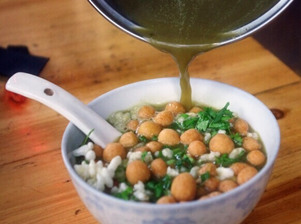 Beautiful sceneries, delicious food, good tour organization and other elements constituted a memorable day. The boat tour from Yangshuo to Pingle on Li River is really worth a try during your tour in Guilin.

--By Sophy (VisitOurChina)
Comment