See what spring surprises Hainan Island has in store for you by bike
2014-02-08China travel Guide
Located on South China and close to Hong Kong,
Hainan Island
is a great place for cycling and also the gateway to inland China. For the people favor riding bike, Hainan is definitely the paradise for cycling - cool sea breeze, comfortable beach, coconut woods, picturesque attractions, and the settled moderate-strength cycling lines. In recent years, more and more people gather here from all over the world for a wonderful China tour on wheels.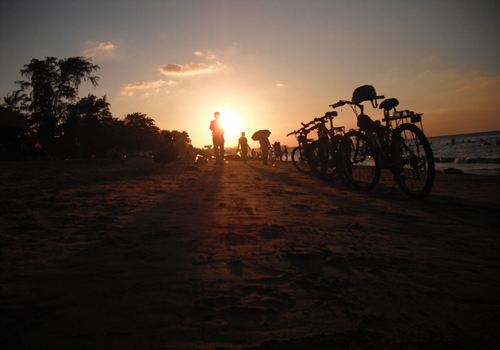 Why people like cycling? There is a classical answer to this question: hiking is too slow to see all the beauties of Hainan Island, while driving is too fast to feel the detailed qualities. Besides, I believe cycling is quite a healthy way to explore the nature and this is why we recommend it.
Hainan has a unique weather which is good for cycling all around the year. But spring will be the best time when it is not too hot. No matter you are professional or just an amateur, you will find your joy here, and please do not doubt that it is a cool and special experience to see the island by bike.
Major cycling lines:
There are mainly three lines of Hainan Island Cycling: East Line, Middle Line and West Line. These three lines have the same starting and terminal place, namely Haikou City and Sanya City. Each of the three crosses the east, middle and west of Hainan. It takes about 4 days to go through each of them.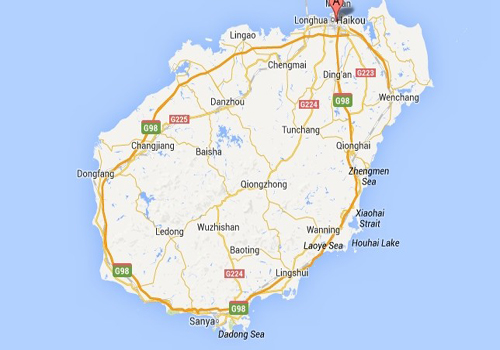 The East Line starts from Haikou on the north by way of Wenchang, Qionghai, Wanning, Lingshui, and reaches Sanya. Along the coastline, it is about 420 kilometers long and connects the beautiful attractions and essential culture of Hainan. This line is well developed with complete and systematic travel facilities.
The West Line starts from Haikou, experience Danzhou, Changjiang, Dongfang, Yacheng, and finally reaches Sanya. The area of this line is much wilder than the east, so the primitive sightseeings will give you special experience of Hainan Island.
The Middle Line goes via Baoting, Tongshi, Qiongzhong and Tunchang. This area is less developed compared to the other two lines. But it is the place where the national minorities of Hainan Island gather around. So you can see the unique culture of these very special people.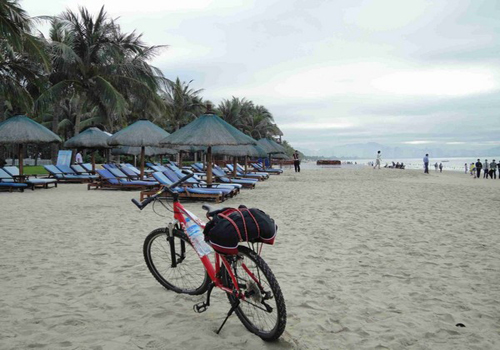 Best time for cycling:
Four seasons are good for cycling in Hainan Island, but the best time will be January and February, when other places of China are cold and Hainan is warm and comfortable. May, June, October and November will be great time when it is god for diving. Hainan Island is too hot to do cycling in July, August and September.
Notices:
1. Do not ride too fast.
2. Make good communications with your group members.
3. Do not ride in the evening because there is no lights on most of the roads.
4. It is wet since you ride along the coastline, so your clothes will be wetter if you put them outside the house.
5. Start early and stop for a rest during the time between 12:00 and 14:30.
6. Pay attention to the road sign, do not ride in the wrong direction.
Comment