The most beautiful marine lakes in Aer Mountain, Inner Mongolia
2013-07-11China travel Guide
I do not know what exactly the Aer Mountain looks like except the advertisement 'Aer Mountain Purified Water'. But all the friends around recommend it as a great travel place. Before I leave, I need to do some preparation and start with a note.

Most of the travel information on the internet about Aer Mountain is just pass by. People would only take Aer Mountain as one of the several destinations in their tours, which is quite reasonable because there are many other wonderful scenic spots close to the mountain. The road is not very well, but the sceneries will absolutely surprise you.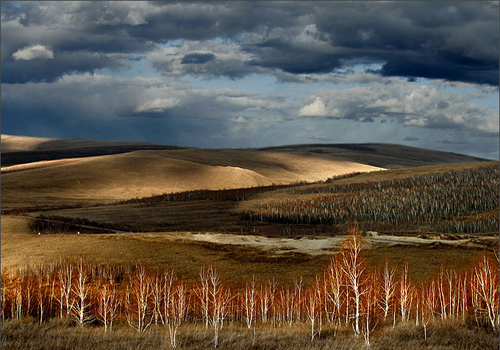 We arrived at Ulanhot by air in the morning. It took us about 90 minutes. The airport is not large with a single runway, and the terminal building is small but delicate.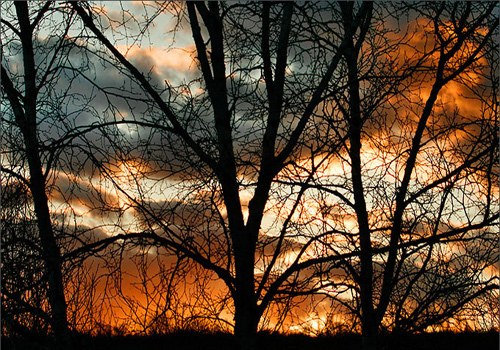 We decided to rent a private car. The driver was quite frank that directly put forward his requirement: 500 RMB per day (depends on the season).

The route we chose was a little further than others, but with more beautiful sightseeing. Road condition was also better though there was a section of sky way. It made my eyes open immediately when the broad grassland came to us. Cloud swam in the sky, and our car flew on the ground. Endless sky and grassland refreshed my mind.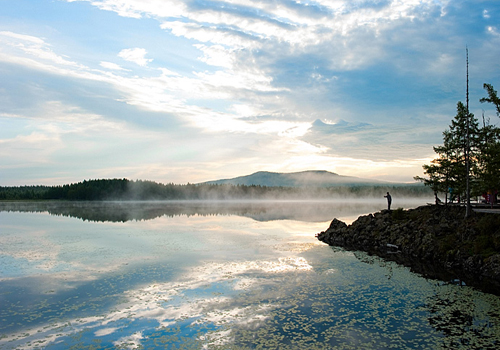 8 o'clock of the next day, we started early for the Aer Mountain National Park.
11 o'clock, the first destination: Tianchi Lake.

From the distance, hills there are not high and not much ups and downs, but stretch long and unbroken. Lake Tianchi is surrounded by hills under the blue sky, and constantly the wild birds cruise on the lake. It's a peaceful heaven constructed by soft breeze and diverse shadows.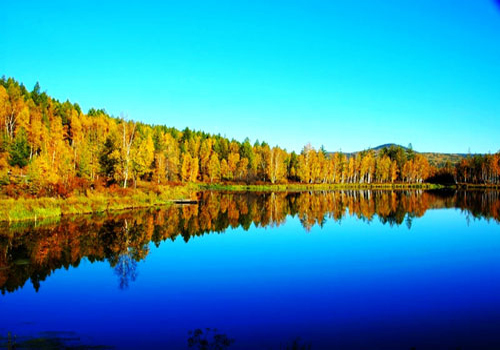 The second spot is volcanic lava, first half of which lies beside the waters with undulate landform and rocks in various shapes. Its second half is located nearby the trees. With miles of stretching towering trees and the music performed by wind and birds, you feel like totally break away from the mundane world.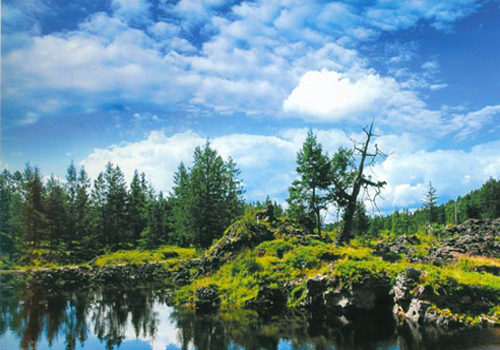 The third scenic spot is Shitang Lin. It is geological relics of the volcanic eruption of the quaternary period, and one of the miracles of the Great Khingan.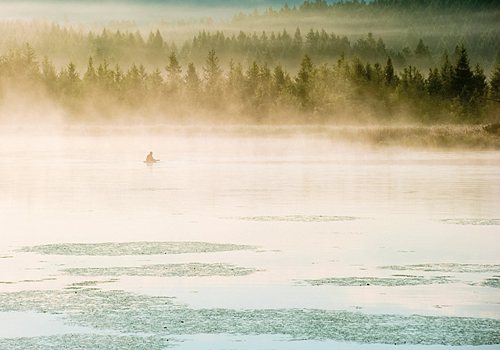 Dujuan Lake was our last destination and also the most attracting one. It is well known for the bloomy azalea flower. The whole lake presents an image of crescent moon. When the flowers blossom, you just cannot feel the existence of other parts of the world. The lake catches all your attention. It appears differently in different time of the day or season. You need to come to the lake in person, otherwise my description will never be rightly pointed on its real beauty.


- Xavier (VisitOurChina)
Comment