Manchu impression at the edge of Inner Mongolia
2011-06-03China travel Guide
Speaking about large-scale grasslands, historical sites, colorful traditions and friendly people from another tradition still living closely related to nature, out of the many places that this can be in China, one region comes to my mind. Let me think…yes, northern China and that region near to the lush steppes of Inner Mongolia is what my mind is flying to a region where a preserved nature is still living closely related to the modern world that China has become. For talking about northern China, this reminds me of a trip into the northern tip of Hebei Province (河北省), which encircles Beijing and Tianjin municipalities. Hebei Province is well-known for being home to the first Peking men, crossed from west to east by the Great Wall, and the area where major historical events of past dynasties, emperors and wars made the destiny of China.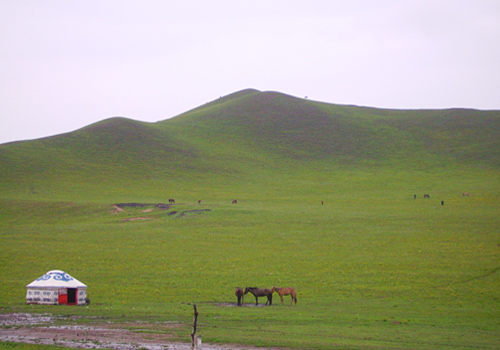 Leaving from Beijing to Chengde (承德) city, capital of Hebei, the route makes a few hours by car and the area is conveniently served by a high level of transportations. Hebei Province and the area around Chengde is indeed the place where live a huge population of Manchu (满族) and Mongol (蒙古族) minorities as standing near to Inner Mongolia Autonomous Region of China. Reaching Chengde by bus, the spectacle was astonishing as sharply different from what I just had seen in Beijing, imperial and amazing city that I had the opportunity to discover for a few days. On the way after entering the Hebei frontiers: huge grasslands, nothing to be reached by human sight at kilometers around but fields of a deep and profound green, low mountains, plains, wild horses and yurts…This place must be the one where to reflect on one's living, far away from the tumult of big cities communing with nature, feeling every part of one's soul. The spectacle was amazing to see, and the chance to feel once again while travelling in China, how small men are compared to the beauty of nature.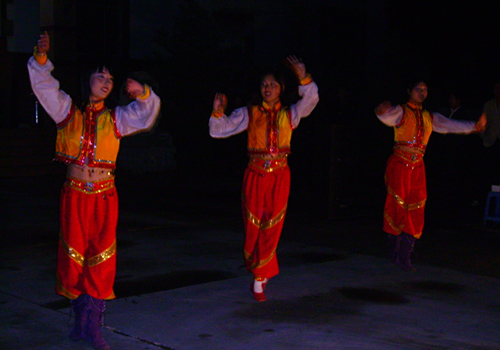 Resting for the night at a hostel located in the middle of nowhere - and believe me this was really the case - the evening my comrades and I had was the kind of time everyone can be looking for when discovering another culture. A diner-spectacle played by local minorities was performed in the lobby of our place, a surprise that made us discover the local food specialties of roasted goat, almond milk and hot soup together with local dances and the most famous singer of the area that I still can't remember the name. Sorry to you, that's a shame, I know!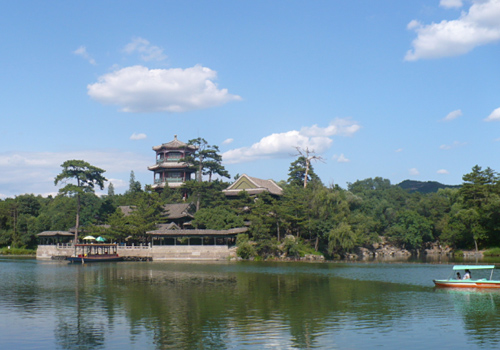 Compared to the crazy heat that was putting Beijing on fire in this month of July, the region I was travelling in was rather cool and even a bit cold at night: a soothing atmosphere that votes for the decision of Emperor Kangxi (1654 - 1722) to have had his summer retreat in Chengde and its area. Chengde is indeed the place that every travel book, writings and other guides. Home to many historical relics tracing back to the Qing Dynasty (1644 - 1911), Chengde is nothing else but famous for its outstanding Chengde Summer Palace and Mountain Resort as well as its temples all ranked to UNESCO for their grandiose looking and architecture.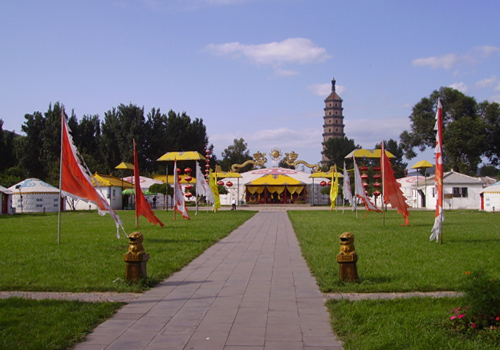 Decided to have the deepest insight of this place I was reading about everywhere for its majesty and deep spirituality (mainly the one of Buddhism), in 2 days I could have enough time to visit 3 of the most important sites of the city, starting with the Imperial Mountain Resort. Built according to the Emperor needs for some fresh air, the complex covers almost the half of Chengde's urban area and is made of various architectural styles, gardens, lakes, temples (among which the Temple of Eternal Blessing (Yongyou Temple) built in 1751 and a great highlight), pastureland and forests. Visiting the place was like doing a retreat as no disturbing noises were there to destroy the harmony between elements that were standing there. Animals (frog, deer, squirrels, fish…) were to be seen everywhere. The Emperor had chosen for sure the best place ever for living a peaceful summer retreat reflecting on the future of the kingdom.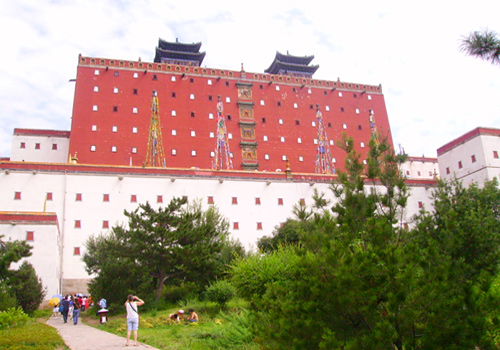 The second day spent in Chengde, after testing some many tasty specialties like the Chinese pits, hazels, nuts and wild roasted meat together with smoothie rich almond teas, was the occasion to see the famous Putuo Zongcheng Temple, also commonly called "The Little Potala Palace" for being directly inspired from the Potala Palace in Tibet. High spiritual place of Buddhism, the Temple classified at UNESCO is ten times worth-visiting for its many relics and colorful building set in an amazing surrounding made of vast plains and mountains. Lovely highlight that will seduce every amateurs of photo shots, this will for sure make a big part of your stay in Chengde and I hugely recommend it to you if spending some time in Chengde city, together with the Puning Temple.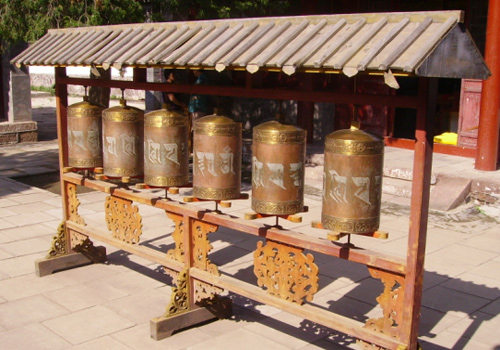 The Puning Temple (Temple of Universal Peace), also called the Big Buddha Temple was the second part of our day in Chengde and not the least as it was also a huge surprise of architectural and cultural relics coming from another world. Built for showing the Dynasty's respect to the local ethnic minorities living in the area (Manchu, Mongol…), the Temple is located near to the Mountain Resort, alongside Putuo Zongcheng Temple. One of the "Eight Outer Temples" of Chengde, Puning is a great highlight that enable us to see the grandiosity of what people from ancient time were already able to build. A great moment that can stay in your mind forever and that I will keep on recommending again and again!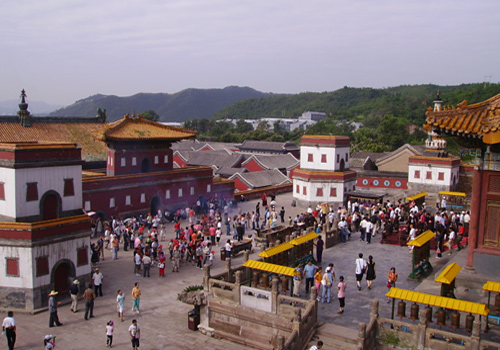 Just 2 days had spent in Chengde and the time for leaving had arrived like usual, sadly but happy by the discoveries made. To sum up this new trip experience in China: just go there dude! Chengde and its surrounding green pastureland sceneries of wild horses, yurts and local minorities are a charming experience to live and a must-see thing in northern China. For those travelers coming to China who want to do more than just taking pictures, Hebei and Inner Mongolia are the right destinations to choose. Find your own self in China's many outstanding sceneries.
--- By Sophie (Visit Our China)
Comments
Comment