Happy Chinese New Year 2011!
2011-01-30Cultures
The coming Year 2011 would be the year of lovely rabbit, whose image can be seen everywhere in China during the Chinese New Year 2011 holiday, as a tradition to celebrate the Chinese Spring Festival, the most important and ceremonious festival in China.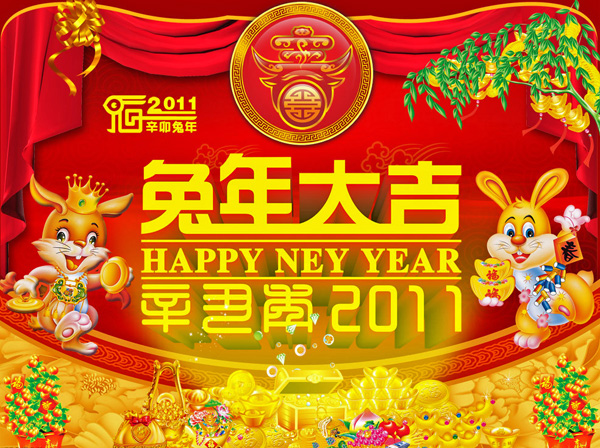 It is believed that Chinese people have celebrated the Spring Festival for around 4000 years. About the origin of Spring Festival, opinions vary. Some say that Spring Festival roots from some witchcraft ceremony in ancient China, so activities and taboos during the festival revolve around counteracting evil force and praying for good fortune. Some others believe that people celebrate the Spring Festival to requite the God for what the God bestows on them in the past year.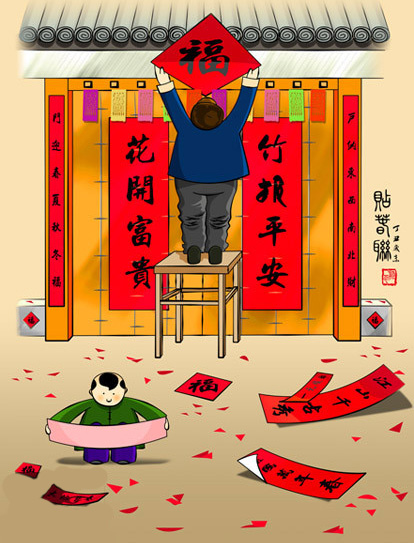 Many festivals of China are counted by Chinese lunar calendar. Falling on the first day of the first lunar month, New Year's Day signifies the coming of spring and new start for everything after the past gloomy winter. It is also the most important family-reunion festival for Chineses, which usually lasts for 15 days to the Lantern Festival. Traditionally on the Eve of the New Year's Day, which is called Chu Xi (Reunion Evening) in Chinese, family members sit around, make Chinese dumplings in happy atmosphere and then enjoy a big family reunion dinner together. The traditional celebrations and activities during the New Year holiday are rich and varied, including cleaning houses, preparing goods, sticking New Year couplets and paintings, setting off firecrackers and fireworks, enjoying family reunion feast, holding and performing traditional festive activities such as temple fairs, dragon dance, lion dance and Yangge (or Yangko, a popular rural folk dance), etc.
It's that time of year again to look back and reflect on how quickly the time has passed us by; delivering you unforgettable travel experiences makes coming to work every day a pleasure. The Chinese New Year 2011 will last from Feb. 2nd to Feb. 16th, and staffs of our company will have seven days off this year from Feb.2 to Feb.8. We will always be your friends in China, we will continue strive to be accommodating, professional, reliable, and provide an unforgettable travel experience in new year; and we warmly welcome you and your family to explore this land of wonder and adventure with us! Wish you a happy, healthy and prosperous 2011!

VisitOurChina
Comments
Comment