Aksu travel guide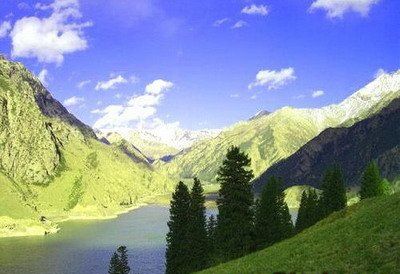 Aksu, or Aqsu, some 989km to the provincial capital Urumqi and 466km to Kashgar, is located in the west of autonomous region of Xinjiang. The entire prefecture of Aksu occupies the northwest part of Tarim Basin, the south slopes of the Tianshan Mountain, and its south part is just within the Taklimakan Desert. It borders Kyrghyz Republic and the Republic of Kazakhstan in the northwest. In the upper reaches of Tarim River, Aksu, which literally means white water in local Uygur language, belongs to aggraded valley plain with the main stream of Aksu River flowing through in the south of the city. Aksu Prefecture administrates 1 county-level city and 8 counties; of its 2.4 million inhabitants, 73% are Uyghur, 26% are Han, with the remainder belong to other 34 ethnicities. Enjoying an agreeable weather, Aksu has a thriving husbandry; it is known as a graceful South Region beyond the Great Wall and a land flowing with milk and honey. With cotton, especially long-staple cotton, being the core product, it is further crowned as the Hometown of Cotton producing one third of the total cottons in Xijiang, and one eighth of the country. It is even A Land of Melons and Fruits, in ... More information about Aksu »
Top Attractions in Aksu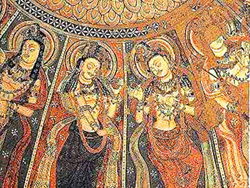 Kizil Grottoes/ Kizil Thousand-Buddha Caves
Chinese name: 克孜尔石窟 (Kezi'er Shiku) Location: Kizil Town, Baicheng County, Xinjiang Uygur Autonomous Region. Open time: all day long Entrance fee: CNY55 How to get there: take taxi or private coach. Best time for visit: in summer and autumn Brief Introduction to Red Hill Kizil Grottoes Located at cliff of Mingwutage Mountain, Kizil Grottoes, which is also called Kizil Thousand-Buddha Cav...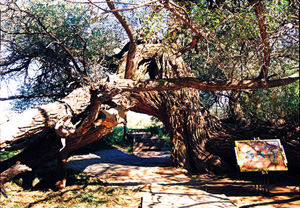 Tianshan Shenmu Garden/Numinous Wood Garden in Wensu
Numinous Wood Garden, praised as Pearl of Gobi Desert, is in the south of Tomur Peak in Wensu County, 72 km far away from Aksu. It covers an area of more than 680 mu, and it is more than 1700 meters above the sea level. The ancient trees in Numinous Wood Garden of Wensu are different in shape, beautiful and miraculous. There is a story about the forming of the garden. It happened in the 11th c...
More about Tianshan Shenmu Garden/Numinous Wood Garden in Wensu