Tianshan Shenmu Garden/Numinous Wood Garden in Wensu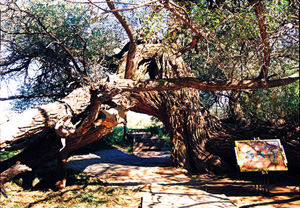 More Photos

Numinous Wood Garden, praised as "Pearl of Gobi Desert", is in the south of Tomur Peak in Wensu County, 72 km far away from Aksu. It covers an area of more than 680 mu, and it is more than 1700 meters above the sea level. The ancient trees in Numinous Wood Garden of Wensu are different in shape, beautiful and miraculous.
There is a story about the forming of the garden. It happened in the 11th century when more than 2000 Islam believers got to West China to preach their religion. However, they were resisted and had to retreat to the present site of Shenmu Garden. But most of them died by that time and were buried, forming the Mazha (toms of nobles in Islam language). There are many weird flowers and plants in the garden and it is also a place the Islam believers hold activities frequently.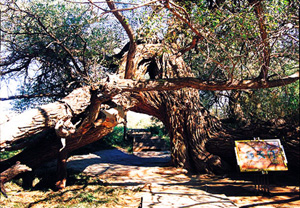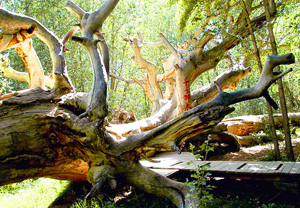 The location of Tianshan Shenmu Garden is unique. Endless desert lies in front of Tumuxiuke and where you can not see any trees or grass at all. But a little point appears if you continue to go ahead. Surprising! The environments of the garden is also unique, the earth, water and plants are coexist in harmony. There are old and famous trees, rare flowers and herbs, unimproved woodlands, meadow, wet land, cliff, waterfall, stream, Gobi desert and maintenance of historical relics and sites. All of these make it a tour area full of natural scenery, humanity scenery and folk customs. The old trees are multiform, the cliffs are high, and the waterfall is spectacular. The spring water, the songs of birds and grass form a fictitious land of peace. The green old trees draw a picture of summer and the ice and snow of Tomur Peak paint a picture of winter. It is the best choice for ecological environment tour, sightseeing, entertainment, vocation and exploring.
Quick Questions
Our team is waiting for your questions. Please feel free to ask us any questions you might have about our China package tours, Chinese culture, or the sites available. We will gladly help you with any special needs you might have and all questions, like our trip designing is completely free of charge.