Yarkand travel guide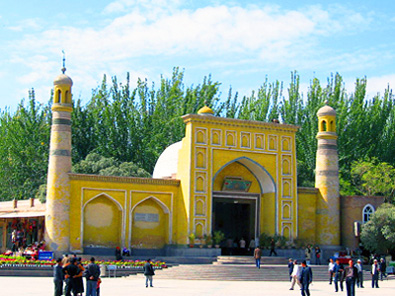 Situated in the west of the Tarim Basin (southwest of the Xinjiang Uygur Autonomous Region), Yarkand County seats in the south of the Karakoram Range and the north of the Pamir Plateau. The downtown of Yarkand is around 1,666 kilometers from Urumqi, the capital city of Xinjiang. With a population of 620,791(in 2003), Yarkand spreads out about 9,037 square kilometers and is at an elevation of 1,231 meters. On this land which is made up of plain and mountains, several ethnic groups live together, mainly including the Uigur, the Han, the Tajik, the Hui the Ozbek (Uzibek) and the Kirgiz. In Han Dynasty, Yarkand had been one of the key positions in the Western Regions (a Han Dynasty term for the area west of Yumenguan, including what is now Xinjiang and parts of Central Asia) with the opening up of the Silk Road. In Tang Dynasty, the famous Italian traveler and merchant Marco Polo (1254-1324) made light of traveling thousands of kilometers to Yarkand, taking notes on what he had experienced and enjoyed there. Favorably endowed rich resources, amazing natural sights, cultural heritage and unique folk custom, Yarkand possesses many beautiful attractions, e.g. mosques, ... More information about Yarkand »
Top Attractions in Yarkand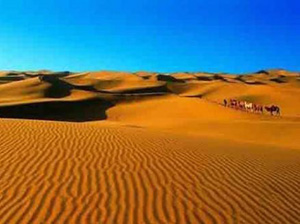 Taklimakan Desert
It is an A-level national scenic spot 28 kilometers from Yarkand, occupying 508 square kilometers in total (67 kilometers from east to west and 40 kilometers from south to north). This grand desert stretches as far as people can see and what magnificent is the sight: it expands in the shape of wave and the sand dunes look like trapezoidal mountains. For many people, it is a wonderful thing to...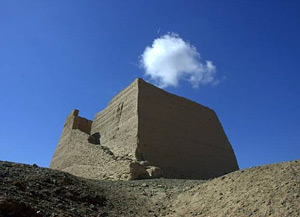 Ha Er Jia shi Fortress Scenic Spot
As an A-level national scenic spot, Ha Er Jia Shi Fortress Scenic Spot is in the southwest of Yarkand, about 35 kilometers from the downtown. Geographically, it is not only the portal of the ancient Silk Road but also the entrance to the downtown Yarkand and the major route of transportation into Pakistan and Afghanistan. Built in 1877 during the years of Emperor Guangxv of Qing Dynasty, it was ...