Yarkand in brief
Situated in the west of the Tarim Basin (southwest of the Xinjiang Uygur Autonomous Region), Yarkand County seats in the south of the Karakoram Range and the north of the Pamir Plateau. The downtown of Yarkand is around 1,666 kilometers from Urumqi, the capital city of Xinjiang. With a population of 620,791(in 2003), Yarkand spreads out about 9,037 square kilometers and is at an elevation of 1,231 meters. On this land which is made up of plain and mountains, several ethnic groups live together, mainly including the Uigur, the Han, the Tajik, the Hui the Ozbek (Uzibek) and the Kirgiz.
In Han Dynasty, Yarkand had been one of the key positions in the Western Regions (a Han Dynasty term for the area west of Yumenguan, including what is now Xinjiang and parts of Central Asia) with the opening up of the Silk Road. In Tang Dynasty, the famous Italian traveler and merchant Marco Polo (1254-1324) made light of traveling thousands of kilometers to Yarkand, taking notes on what he had experienced and enjoyed there.
Favorably endowed rich resources, amazing natural sights, cultural heritage and unique folk custom, Yarkand possesses many beautiful attractions, e.g. mosques, sublime desert landscapes, primeval forest, ancient tombs of Yarkand Kings and the tomb of the originator of the Uigur classical opera "The Twelve Muqams", and so on.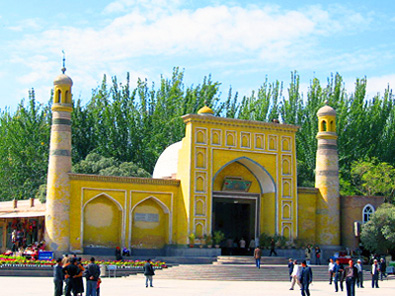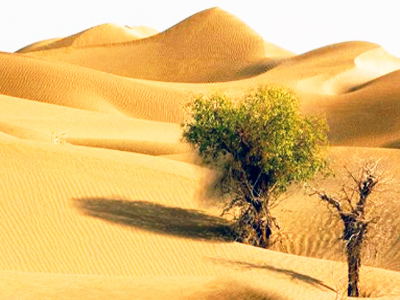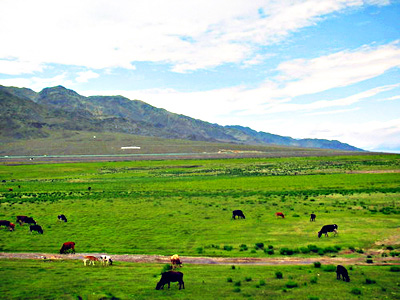 In Yarkand, there are two important festivals: Corban Festival --- this festival is on 10th December every year and is the most important festival for the Uigur, coming 70 days later than the Roza Festival. It is the festival of livestock sacrifice. During the festival time, people sing and dance joyously, offer the most ceremonious sacrifices to the gods and wish their families and friends a happy year. And another one is Roza Festival --- also called Lesser Bairam, a very important festival for the Muslins that falls on 1st October every year. Generally, from 1st to 30th September, people cannot have meat and entertainment and only can they have food before the sunrise or after the sunset. Then on the day of Roza Festival on 1st October, the Muslins have to take a bath, wear clean clothes and gather in front of mosques, starting the festival ceremony and activities.