Xining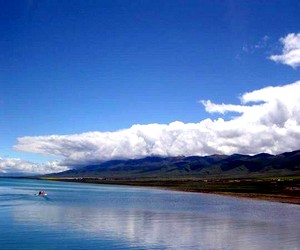 Xining in brief
Xining, the provincial capital of Qinghai, is the biggest city on Qinghai-Tibet Plateau. Located in between the two mountains in Hehuang Valley and standing 2261 metres above the sea level, Xining is the hub of politics, economy, culture, education, science, transportation and communications of the province, with Huangshui River – the tributary of the Yellow River - flowing through the downtown from the west to the east. The city is generally divided into seven districts and three counties. With its permanent resident population over two million, many ethnic minorities such as Han, Zang, Hui, and Man are inhabited here; the main religions are Islam, Tibetan Buddhism, Chinese Buddhism, Daoism, and Catholicism. The good news for many travelers is that the city enjoys such an agreeable climate that it is an utterly ideal summer holiday resort, known as "Summer Resort Capital", so they are provided a different way to spend their leisure.
History of Xining – an Ancient City on Plateau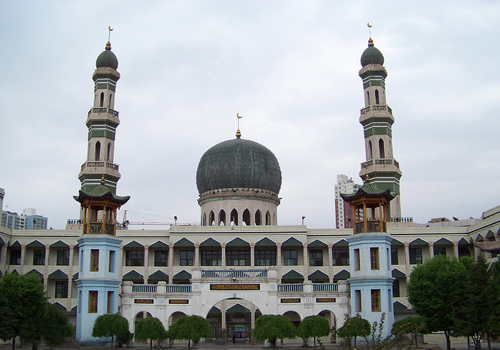 Xining, called Jinchengjun, Xipingjun, Shanzhou and Qingtangcheng in the past, has a long history dating back to 60,000 years ago. Di and Qing, whose posterity became Han nationality because of intermarriage, were ancient nationalities living here. In the Western Han Dynasty (206 B.C.-A.D. 24), Xining used to be the thoroughfare of the Silk Road, and the vital town connecting Central Plains and west border areas. Moreover, it was the only way which must be passed to Tang-Bo Ancient Road. Even in the present day, Xining is the important communications hub, being the terminal point of Lanzhou-Xining Railway, the starting point of Qinghai-Tibet Railway and Qinghai-Tibet Highway. As a matter of fact, what makes this ancient town steeped in a heritage of culture is its location - close to Huangshui River. It is this main tributary that created the celebrated Hehuang culture of the upstream of the Yellow River.
Xining nowadays – a Typical Immigration City and Summer Resort Capital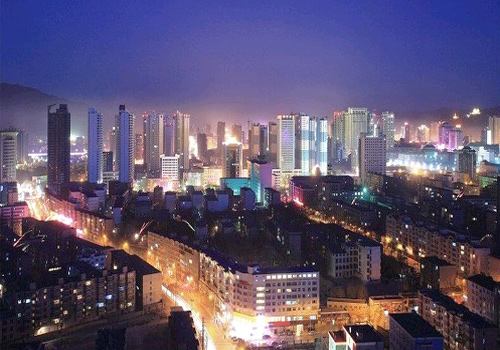 Xining is a typical immigration city where you can find different ethnic nationalities and religions. The immigration population reaches as much as one million. Han, Zhuang, Hui, Man, Yao, Dong, Bai, Qiang, Zang and other 34 minorities reside here, with 0.54 million ethnic minorities, representing 25.55% of the city population. Buddhism, Islam, Daoism, Christianity and Catholicism are the five coexist, with Islam and Tibetan Buddhism exerting a far-reaching influence on the daily life of the common people. Rich in tourism resources, Xining boasts ancient religious culture and unique river culture. What's more, natural forest parks, snow mountains, valleys, Danxia landforms are also within easy reach. Plus, neither freezing winter nor sultry summer hits the city, so it is quite pleasant to relax your soul at the summer resort. Xining therefore fully deserves the title of one of the most peaceful cities of China and one of the most beautiful cities of China.