Luhuitou (literally'a deer looking back') Peninsula

More Photos

Chinese name: 鹿回头 (Lu Hui Tou).
Location: at Nanbian District, Sanya City, Hainan Island (aka. Hainan Province).
Ticket: CNY45.
Opening time: 08:00-22:00.
How to get there:
- Take bus No.3 or 22 and debus at the gate of Luhuitou Scenic Area;
- Take bus No.2 or 4 and get off at Lu Hui Tou Zhan (鹿回头站, Luhuitou Station), then transfer to the gate of Luhuitou Scenic Area by tricycle.
Introduction to Luhuitou Peninsula
Located 3 km south of Sanya, the Luhuitou Peninsula is the southmost hill of Hainan Island. The summit of it is as high as 275 meters and people can have a panoramic view of Sanya on it.
As the "sacred hill of Li People", Luhuitou, literally a deer looking back, has its name relevant to a lover legend of the Li. The story goes it that one day a deer was pursued by a young Li hunter, who went after it to the cliff by the South Sea. Having no way out, the deer looked back suddenly, which bewildered the hunter greatly. Unexpectedly, a cloud of fog popped up and the deer turned to be a young girl. The two guys fell in love with each other at the first sight and married finally. Hence, the hill was named after "Luhuitou" in memory of their love. Today, stone sculptures about the story have been set up at the Luhuitou Park on the hill, which bring Sanya the fame of "City of Deer".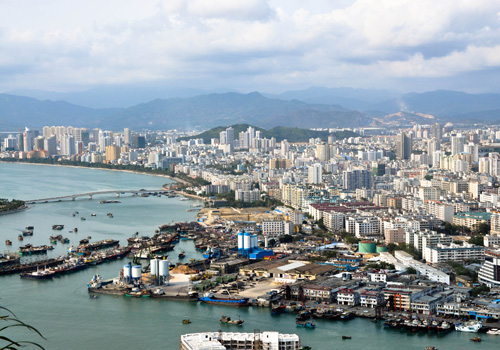 Luhuitou Park
Sitting at the southwest of Luhuitou Peninsula, the Luhuitou Park is completed in 1989 with an area of 828,800 square meters. Three sides of the park face the South Sea and the rest side leads to downtown Sanya. Being the best site for watching sunrise and sunset and the cityscape of Sanya, Luhuitou is also a park themed on love, Li culture and natural zoology.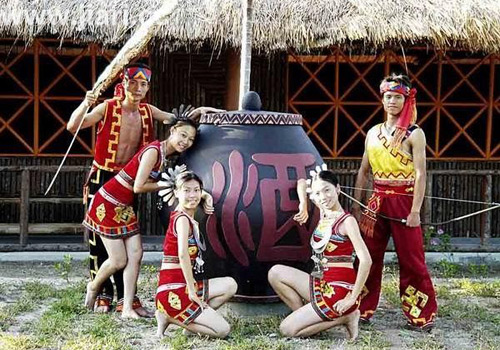 At the foot of the hill, travelers can see schools of multicoloured parrot fish, starfish, hermit crabs, sea anemone, sea cucumbers, sea sago cycass, sea willowa, coral trees, soft corals, jellyfish, etc.. Along the path uphill there are observation station of Halley's Comet, tide-watching pavilion, lovers' island, monkey hill, Li dwellings, various flowers, and red coconut – the gem among Hainan coconuts.
Quick Questions
Our team is waiting for your questions. Please feel free to ask us any questions you might have about our China package tours, Chinese culture, or the sites available. We will gladly help you with any special needs you might have and all questions, like our trip designing is completely free of charge.