Baishui River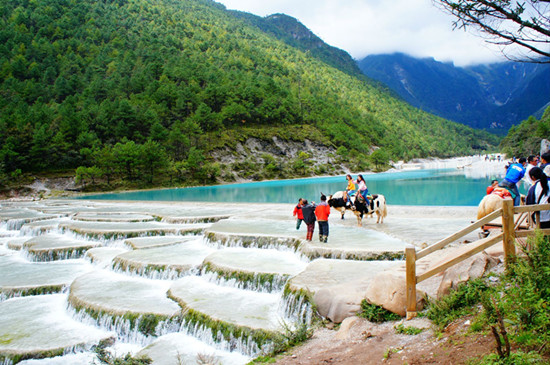 More Photos
Chinese name: 白水河(Baishui He)
Location: Near the Spruce Meadow, which is to the east of Jade Dragon Snow Mountain, Lijiang, Yunnan Province, China
Opening time: all day long
Best time for visit: May-July
Recommended time for a visit: 2-3 hours

Introduction of Baishui River in Lijiang
Located to the east of Jade Dragon Snow Mountain and formed by snow water of the mountain, Baishui River in Lijiang is the branch of Jinsha River, which is the upper reach of the famous Yangtze River in China.

The bed of Baishui River presents a color of grey white as it is composed of sedimentary crushed limestone, when the thawing water flows through it, the river seems white thus comes the name Baishui River (literally White Water River).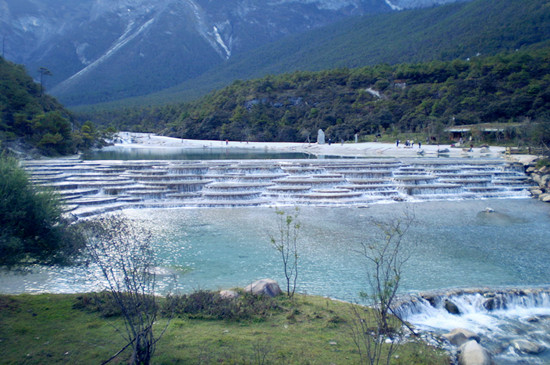 Water in Baishui River is clean and clear, and if you wade barefoot through it, even in hot summer, the bitter feeling will always keep you in mind the quality of it. Thus here is a good place to avoid summer heat and the best time to visit it is from May to July.

Baishui River runs through a deep valley named Blue Moon Valley, which wins the beautiful name for the valley in the shape of crescent and when it is sunny the water looks blue, seen from a distance, the valley is like a blue moon inset at the bottom of the Jade Dragon Snow Mountain.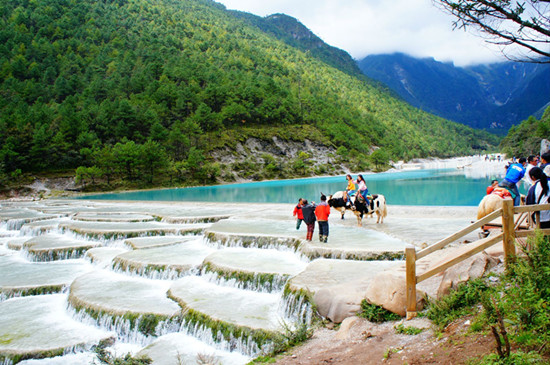 How to get to Baishui River in Lijiang
You will pass by the Baishui River from Lijiang to Spruce Meadow and can pay a visit on the way; you can also take the No.7 bus to there at the Hongtaiyang Square near the big water wheels.
Quick Questions
Our team is waiting for your questions. Please feel free to ask us any questions you might have about our China package tours, Chinese culture, or the sites available. We will gladly help you with any special needs you might have and all questions, like our trip designing is completely free of charge.