Baisha Old Town

More Photos
Baisha Old Town of Lijiang is the place lies closest to the Yulong Snow Mountain. It is located in the north of Lijiang embankment, and as an important part of the Lijiang World Cultural Relic, it is called "The famous town of Sichuan", "Cultural town of eastern Sichuan", and "Little Hong Kong". The traditional street is in the east of the town, where you can see the Yangtze River in distance from the north and the mountains from the south. There are many traditional houses, temples and western style buildings in the town. The road paved with bluestone stretches far into the deep lanes, typical Chinese countryside and heavy cultural accumulation impress every tourist.
Baisha is not only an ancient town, but also a place with many ethnic minorities. Huge farmland, majestic snow mountain, and flowing rivers originated from the mountain - it is a great ancient town with incredibly beautiful sightseeings.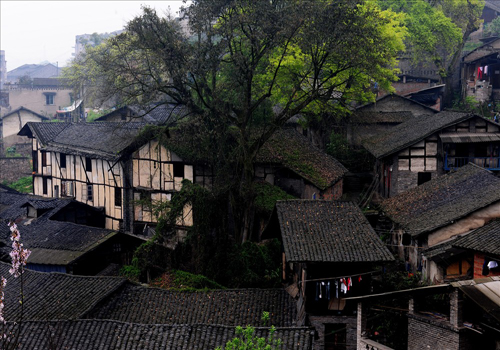 History of Baisha Old Town

Baisha Old Town is the first settlement of Naxi People when they came into Lijiang basin and also the cultural origin, and it is the political center of Lijiang before Yuan Dynasty (1271-1368 A.D.). In the early Ming Dynasty (1368-1644 A.D.), the government in Baisha Old Town built many temples, for example the Liuli Temple, Dabaoji Palace and etc, and thus it was also the religion center of Lijiang in that time. Nowadays, many foreigners are very interested in the Chinese culture and the primitive environment that still kept in Baisha Old Town.
What to see - Baisha Frescos in Dabaoji Palace and Liuli Temple


In the early Ming Dynasty, the Tusi of Mu clan built a huge group of Buddhist and Taoist constructions, among them Liuli Temple, Dabaji Palace, Dading Pavilion, Jingang Palace still exist today. And Dabaji Palace and Liuli Temple are the most famous ones of these ancient buildings for there are Baisha Frescos preserved in them.
As the representative of Lijiang Frescos, the frescos in Dabaoji Palace and Liuli Temple harmoniously integrating Tibetan Buddhism, traditional Chinese Buddhism, Taoism, Dongba and many other religions, reflecting traditional painting styles of ethnic groups of Han, Zang, Bai, Naxi, etc, makes them the art treasures different from other frescos, and being listed as the fourth batch of nation key cultural relic preservation organs in 1996.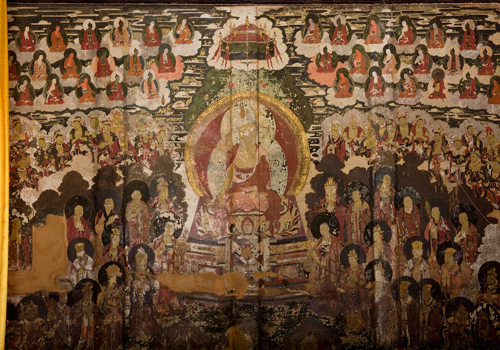 Dating back to Wanli period of Ming Dynasty (1582 AD), Dabaji Palace boasts 12 frescos which are the comparatively better preserved ones found in Lijiang at present. These frescos, with their vivid shapes, fine and smooth lines, harmonious colors and balanced composition are a fantastic display of 167 figures depicting religious tales and activities. Among these the painting about Sakyamuni explaining sutra passages to his disciples is the most famous one.
Liuli Temple was built in Ming Yongle fifteen years (1417 AD), and there are 16 pieces of remnant frescos in the temple completed between Yongle period of Ming Dynasty and the late Qing Dynasty. The earlier paintings are simple and concise, while the workers of later years are bold and vigorous. Now these frescos have become precious data for the study of China's history of arts and religions.
Quick Questions
Our team is waiting for your questions. Please feel free to ask us any questions you might have about our China package tours, Chinese culture, or the sites available. We will gladly help you with any special needs you might have and all questions, like our trip designing is completely free of charge.