Bayanhushuo Grassland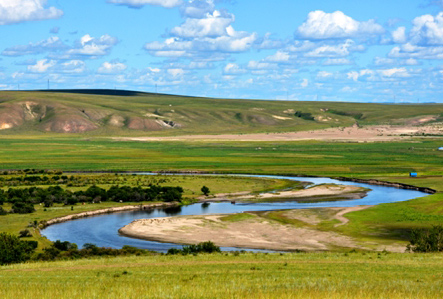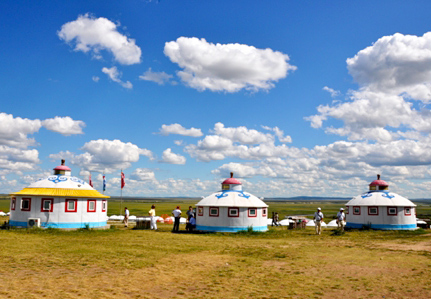 The Bayanhushuo Grassland is around 29 kilometers away from Hulunbuir. The grassland itself has a long human as well as natural history and offers visitors spectacular panoramas and views over seemingly boundless grassland. This region is also home to three ethnic minorities: the Daur, the Buliyate and the Elute peoples making a region not only naturally rich but culturally rich as well.
The Bayanhushuo Grassland also has some Qing Dynasty ruins as well as site of sacrifice which is called "Aobao" and was heaped with stones for worship in the ancient time. The Bayanhushuo Aobao followed the traditional style with a major Aobao, 12 small Aobaos, 13 handmade bronze summits, original stone altar and censer.
There are many ethnic minority festivals held in this region which are opened to be viewed by tourists. Every year in the beginning of May the festival praying for a good harvest is held; On the 18th of every June it is the Ewenki's own festival – Sebin Festival and the Meeting at Aobao International Love Song Festival is held at the same time; at the end of every December, the Inner Mongolian Nadam Fair held at the foot of the Bayanhushuo Aobao mountain also offers outsiders to gain an understanding of the traditional culture of these Mongolian tribes.