Argun River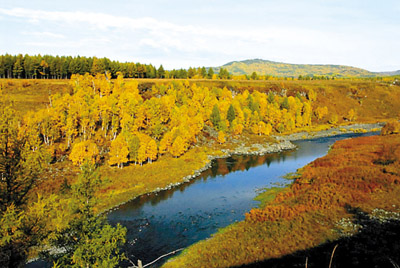 More Photos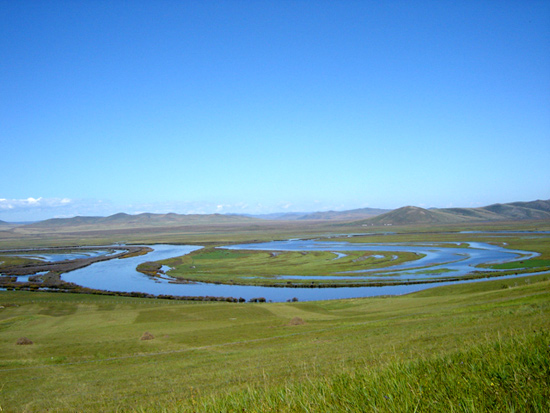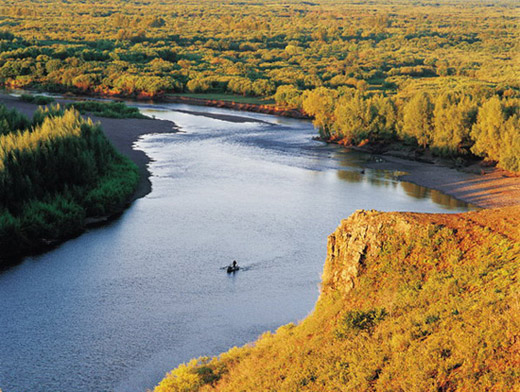 Argun River is a branch of the Heilongjiang River, sourced by the Hailaer River. From 1689 a treaty signed between Russia and China made it a boundary river. The Argun River stretches over 1620 kilometers and brings life to a large area of north-eastern China. The areas around the river-banks are lush and rich and the home to several species of fish and wild animals, as well as being home to farmland and a thriving agricultural industry.
The favorable conditions in this river-land has given raise to several ethnic minorities and in ancient times inhabited by the ancient tribes of nomadic Mongolian herders. It was until much later that the Mongolian Khan finally conquered the region and left his younger brother to rule over it, the ruins of the palace that was built there still stands to this day. The river is often called the Mother River of the region because it provides like to over 150,000 square kilometers of land, and has around 1,800 tributaries and branches, including Hulun Lake, Halaha River, Wuerxun River, and so on.
One of the main branches of the Argun River is the Gen River (literally meaning "Root River"), it is becoming especially renowned as it feeds what is often referred to as "Asia' s most spectacular wetlands", known as the Genhe Wetlands, China's largest, richest wetlands; the Gen River also feeds an ancient pine forest that runs along its banks, cruises along the Gen River have become increasingly popular in recent years; the beautiful scenery coupled with the clear pure water and the natural serenity make travelers feel at ease and remove them from the often deafening roars of metropolises.
Quick Questions
Our team is waiting for you questions. Please feel free to ask us any questions you might have about our China package tours, Chinese culture, or the sites available. We will gladly help you with any special needs you might have and all questions, like our trip designing is completely free of charge.