Guilin Parks

Big or small, parks in Guilin are perfect combination of natural scenery and human landscape; visitors can not only feast eyes on dramatic Guilin hills and water, but also appreciate rare calligraphy works, stone inscriptions, bas-reliefs on precipices, or the like. In a nutshell, lingering around parks in Guilin is always a rewarding experience for visitors.
Elephant trunk Hill Park

Located on the junction of Li River and Peach Blossom River, Elephant trunk Hill Park derives its name from its main attraction – a hill that resembles an elephant drinking water of Li River, thus becoming the emblem of Guilin city. As a splendid combination of the natural scenery and human landscape, the park boasts the marvelous natural phenomenon of moons in the water above water; in the meanwhile, it keeps many stone inscriptions left by scholars in Ming Dynasty (1638-1644).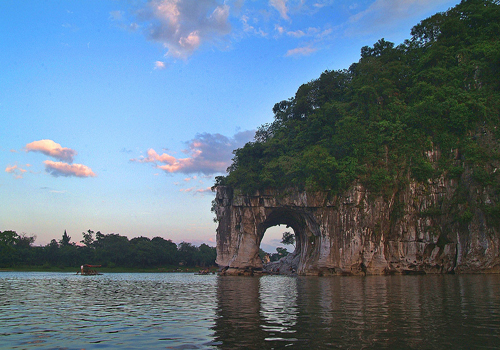 Fubo Hill Park

Located on the west bank of Li River, Fubo Hill Park has quite a lot to do with general Fubo. And its major and classic attraction Fubo Hill is just named after him for his great deeds to the local people. As a park combining water, hill, cave, relics and stones, Fubo Hill Park is of great viewing value and enjoys not only delightful scenery of Li River, but also historic and cultural relics such as Sword-testing Rock, treasurable inscriptions and ancient Buddhist carvings of Tang Dynasty (618-907) and Song Dynasty (960-1279).
Diecai Hill Park

Situated on the west bank of Guilin, Diecai Hill Park covers an area of two square kilomtres and remains a must-see park for travelers touring around Guilin. The park boasts the tallest peak in the downtown area, so visitors can have a best panoramic view of the city. Moreover, the building complex of Dong minority, statues and stone inscriptions of elite scholars and calligraphers also makes tour of Diecai Hill Park an immensely rewarding experience.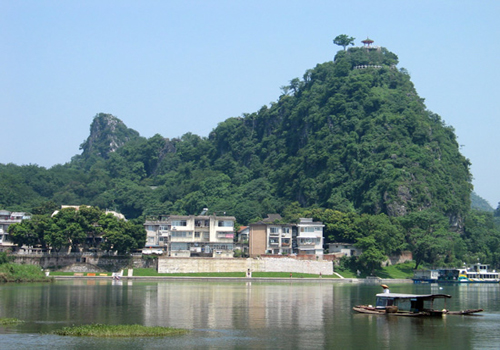 Seven Star Park

Located in the east bank of Li River, Seven Star Park can be deemed as the largest comprehensive park in Guilin. It derives its name from the distribution of seven karst peaks, which as a whole looks like the Big Dipper. The park is full of pleasant tourist attractions, say, vivid Camel Hill, Seven Star Cave teeming with stalactites, Sea of Sweet Osmanthus Trees and Forest of Tablets (a large collection of sweet osmanthus trees and ancient tablets), and large Guilin Seven Star Zoo.
West Hill Park

As the second largest comprehensive park in Guilin city, West Hill Park comprises three parts, West Hill, Yinshan Hill, and West Lake. What is special in the park is that you can discover more than 200 bas-reliefs on precipices, Guilin Museum and Guilin-Kumamoto China-Japan Friendship Center.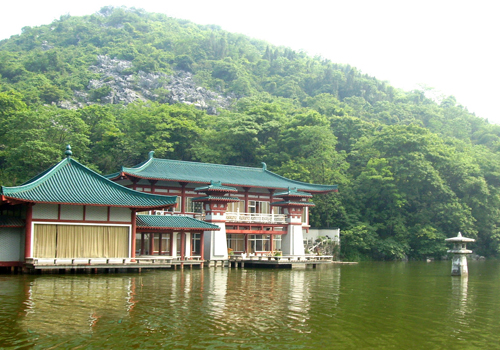 Nanxi Mountain Park

Situated in south Guilin, Nanxi Mountain Park derives its name from its flowing Nanxi River. Its marvelous natural scenery has caught people's eye since ancient times, leaving many men of learning writing poems to sing its praise. After raining, while most hills in Guilin take on black, Nanxi Mountain looks jade green and appears to be a colourful screen against sunglow. This is known as one of the greatest phenomenon in Guilin. In addition, visitors can also explore valuable stone inscriptions, best-quality spring and full-of-stalactites cave. During April sakura in the park are in blossom, dancing like fairy maidens.