The 20th Shanghai Peach Blossom Festival to be Held in 2010
2010-03-22China travel Guide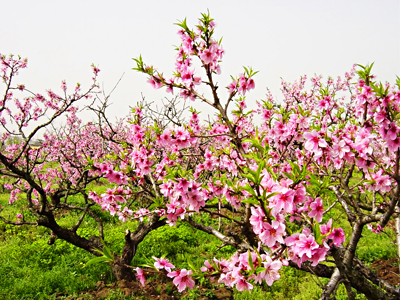 The 20th Shanghai Peach Flower Festival will be on stage on March 26 with the theme on new Pudong, peach flowers and Expo. By that time, five attractions will be launched: Datuan Peach Garden, Nanhui Peach Village, Xinchang Peach Garden, Binhai Peach Blooms Land and heqing Organic Garden.
Situated all at Pudong New Area, these five attractions have adopted many measures to coordinate with Shanghai Peach Flower Festival. Unique local performances will be held then when you can enjoy singing and dancing performances and peasant dishes as well.
For the convenients of tourists, the locations of these five attractions will be given and relative itineraries (including one-day trip and two-day trip) will be designed by organizing committee. Shanghai Travel Logistic Center will promote one day trip as well. The 20th Shanghai Peach Flower Festival will last to April 13 and will add hue to the
Shanghai Expo
in advance.
--- By Haphine (VisitOurChina)
Quick Questions
Our team is waiting for you questions. Please feel free to ask us any questions you might have about our China package tours, Chinese culture, or the sites available. We will gladly help you with any special needs you might have and all questions, like our trip designing is completely free of charge.