Christmas in China-Joy and Happiness Are International
2009-12-23Cultures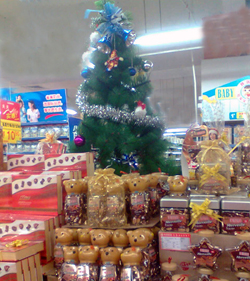 Christmas has gradually become a global festival, so as in China. The children know about the Santa Claus from young and also wish the presents could be found in their stocks. Innocent, ha? The atmosphere of Christmas is everywhere in the city from about a month before the festival. You can see various decorations in the street, super market, shopping malls: red Santa Claus, white and delicate snow, green trees, yellow bell... Different kinds of Christmas songs can be heard again and again. Some workers even wear the Christmas hats to tell people the exciting festival is coming. The decorations are also sold in the market and you can make your home full of Christmas style as well.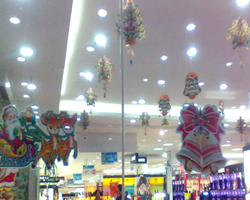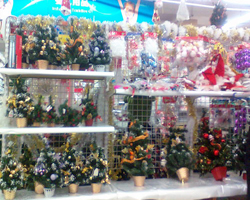 In China, there is no day off on Christmas Day, and we do not eat turkeys and pies. Although we can get accounts these days, we do not call it "Boxing Day". But whatever, different places we are, we enjoy the same happiness. On Christmas Eve, we will send an apple to the people we care about, with the wish that they could be safe and happy during the coming year. We make good wishes to Santa Claus and do some shopping with our friends. Or we may have a date with our beloved on Christmas Day.
Santa Claus is on his way, filling his huge bag with lots of gifts. Let's share the happiness together and wish you have the best Christmas ever and be happy always! Wish you and your family peace and prosperity for the coming Chinese tiger year! No matter where you are, we invite you to China and experience Chinese festivals with us. All the best to you!
---By Haphine (VisitOurChina)
Comment