My Silk Road tour – Artistic Treasure/Mogao Grottoes
2020-03-19China travel Guide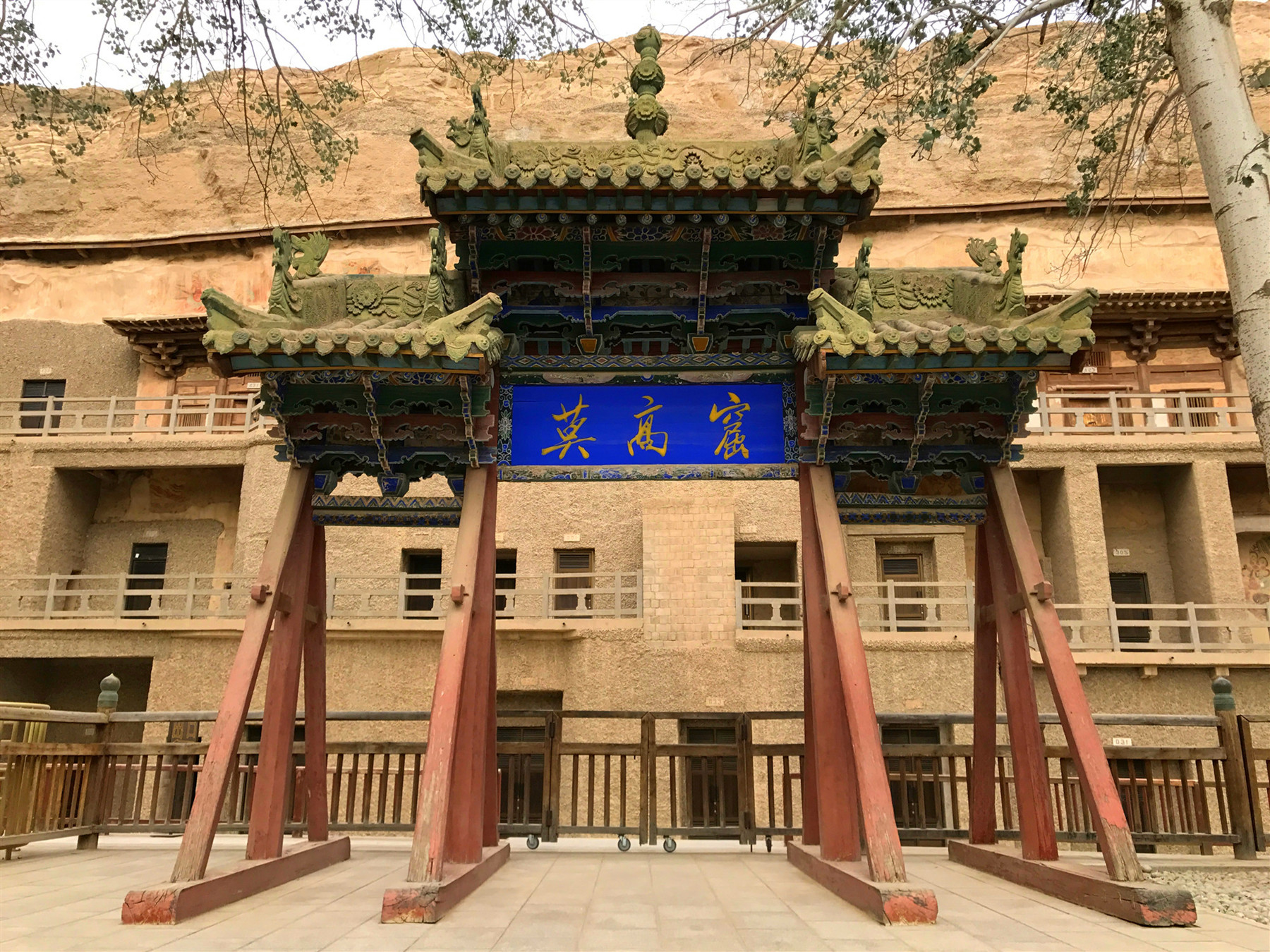 Today was a big day for us in Dunhuang, one of the most highlights on Silk Road, we will visit Mogao Grottoes. As Mogao Grottoes is getting more popular and famous in the world, it attracts countless travelers to visit, so the tickets for Mogao Grottoes is requested to make appointment on internet in advance, travelers can make appointment one month earlier maximum. In the peak season-July and August, even no enough tickets daily, better and more reliable to reserve tickets earlier. The maximum for A type tickets including visiting 8 caves is 6000 travelers in a day, it is controlled very strictly since August of 2014, all the regulations just aim to protect Mogao Grottoes.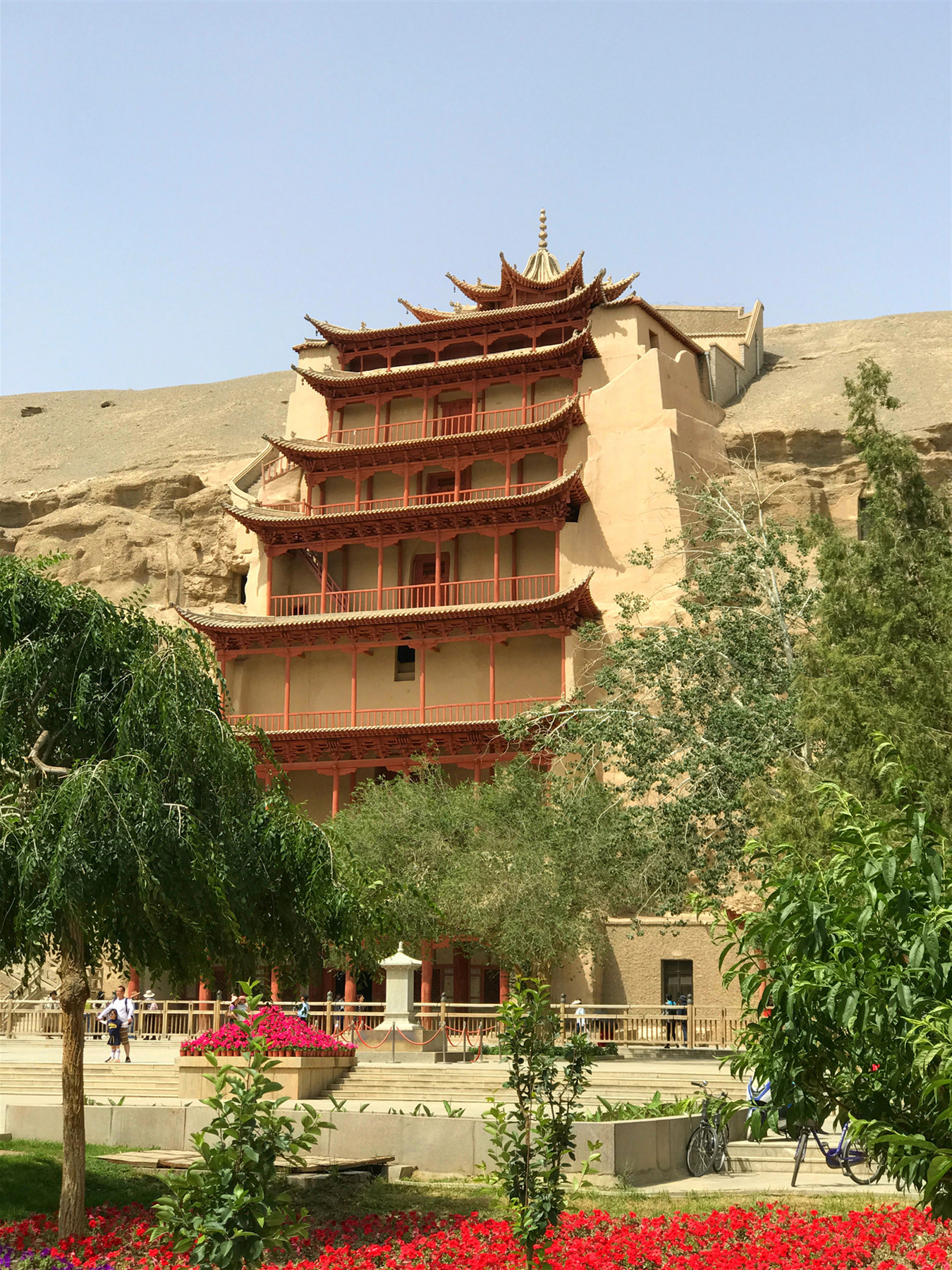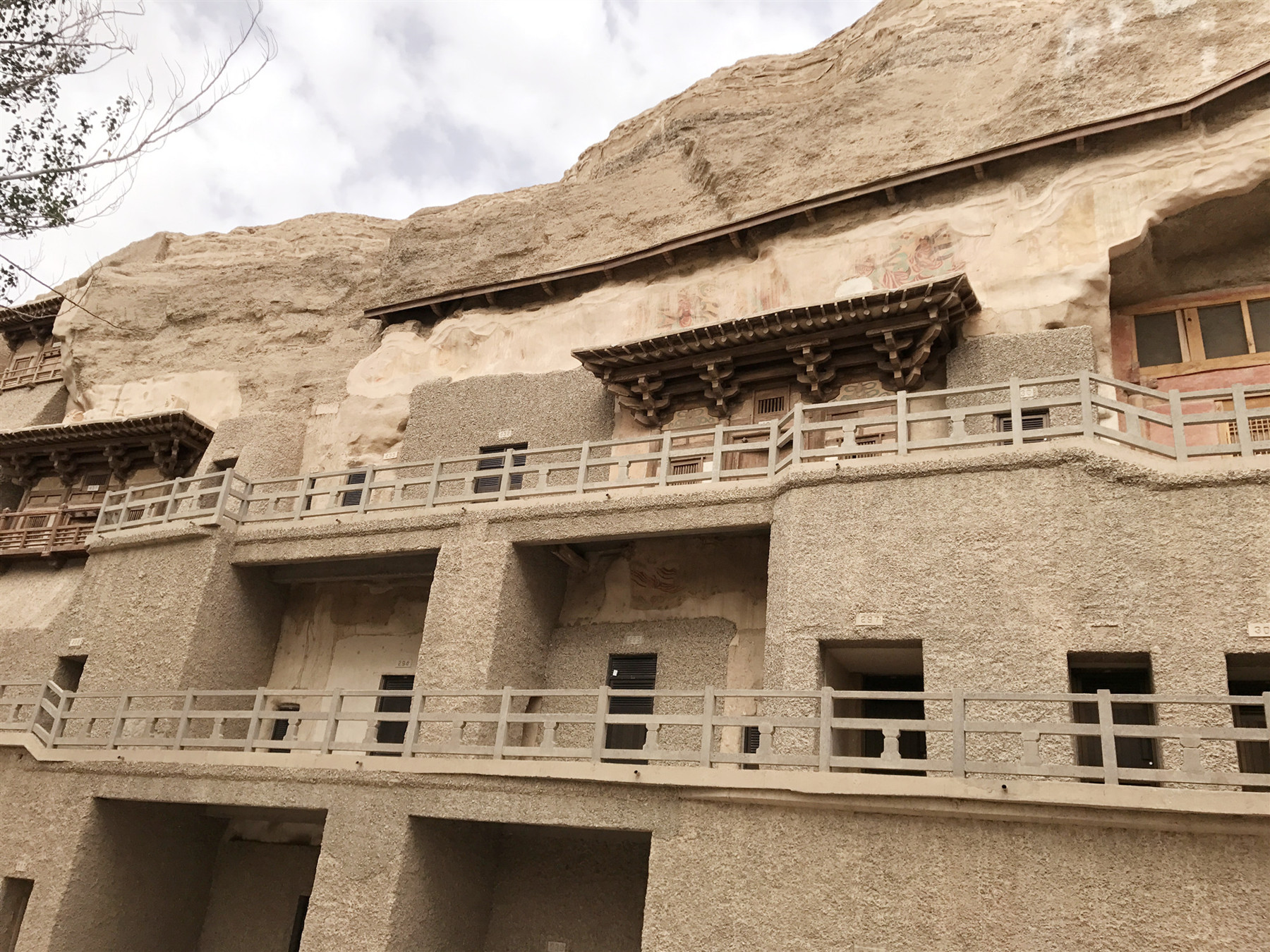 Mogao Grottoes locates 25 km southeast of Dunhuang City, we drove about 30 minutes to there. As an important strategic location on the Silk Road in the ancient times, Mogao Grottoes was not only a transfer station of east-west trade but also an intersection where oriental and western religions, cultures and knowledge combined. Constructed on the bluff at the eastern foot of Mount Mingsha, Mogao Grottoes or Western Thousand Buddhas Caves, is among the Four Greatest Grottoes of China as well as the largest and most well-preserved treasure house of Buddhist culture and arts in the world. Travelers are suggested to watch two movies 'A thousand Years of Mogao Caves' and 'Splendors of Buddha's Palace' at the digital exhibition center, then you know better about this place, you can enjoy better for the caves. All visitors must take shuttle bus to the caves area. There are some important travel tips for the caves:
No photo, no touch or no lighting in Mogao Grottoes; all visitors can just concentrate to look, listen and learn the murals, sculptures in the cave.
Only 4-8 caves are opened to visitors, who will be guided by professional commentators when visiting Mogao Grottoes, the cave number is controlled by the Office of Mogao, nobody can know the cave number in advance. I have to say, the commentators in foreign languages in Mogao Grottoes are professional and knowledgeable.
For some special caves, it is required to apply and pay extra fee for visiting, sometimes it is closed due to researching even you applied well, then have to get the refund and can not visit.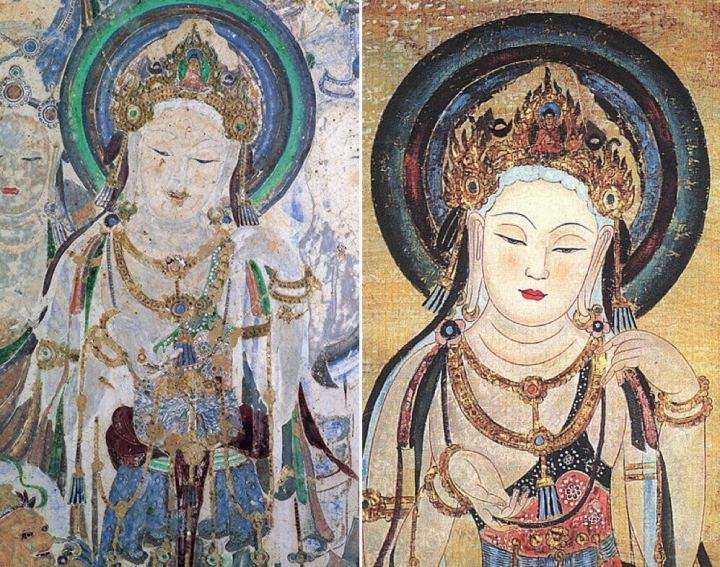 Humidity controllers are set up in every cave of Mogao Grottoes. When humility inside some cave is influenced by visitors' breath, the controller inside it will alarm and the cave will be closed temporarily, then you will visit another similar cave instead.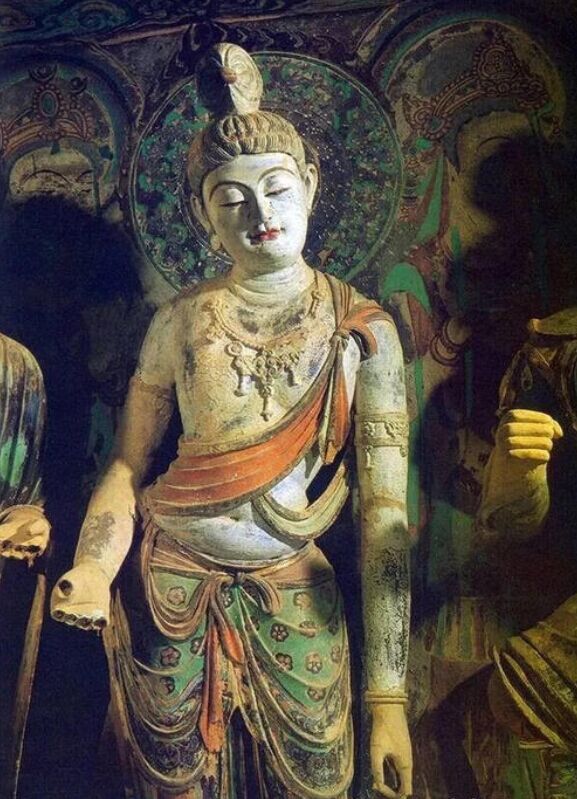 When you finish to visit Mogao Grottoes, you can't help recalling, the Buddhist art is so brilliant, and it lasted so long since from the year of 366 in Five Hus and Sixteen States (304 - 439), the Number of the caves are amazingly 735. The business is prosperous along Silk Road, it also flourished culture, the Mogao Grottoes just compromise the merits of Chinese and Western religions, fortunately we can still enjoy it by today.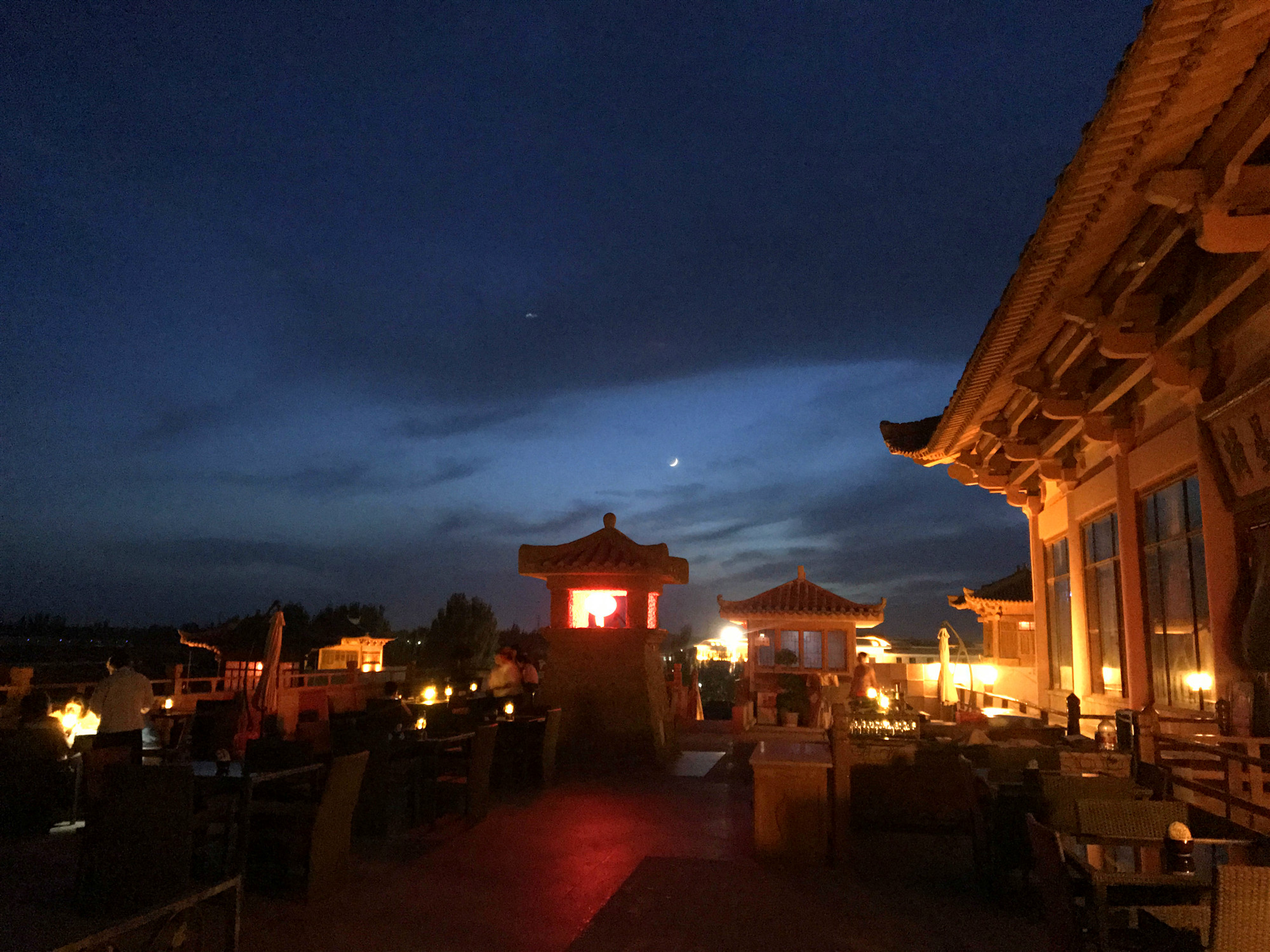 After the long visit in Mogao Grottoes, we had a free late afternoon, I sat on the top of our hotel to enjoy the view of sun dunes, the beautiful sunset, when the sky is dark, the bight moon and shining stars are clear to see. This is Dunhuang, a fascinating place.
To be continued…
Comment