VOC's Travel BLOG
Our Travel Blog is the place to share our real life, travel experiences in China with you. Besides, we will provide information related to Chinese culture and China travel guide. "A bosom friend afar brings a distant land near." Traveling makes us to be closer, let's discover China together!
My Silk Road tour – Highlights of Jiayuguan
2020-03-19 | China travel Guide | Comments(0) Views(145)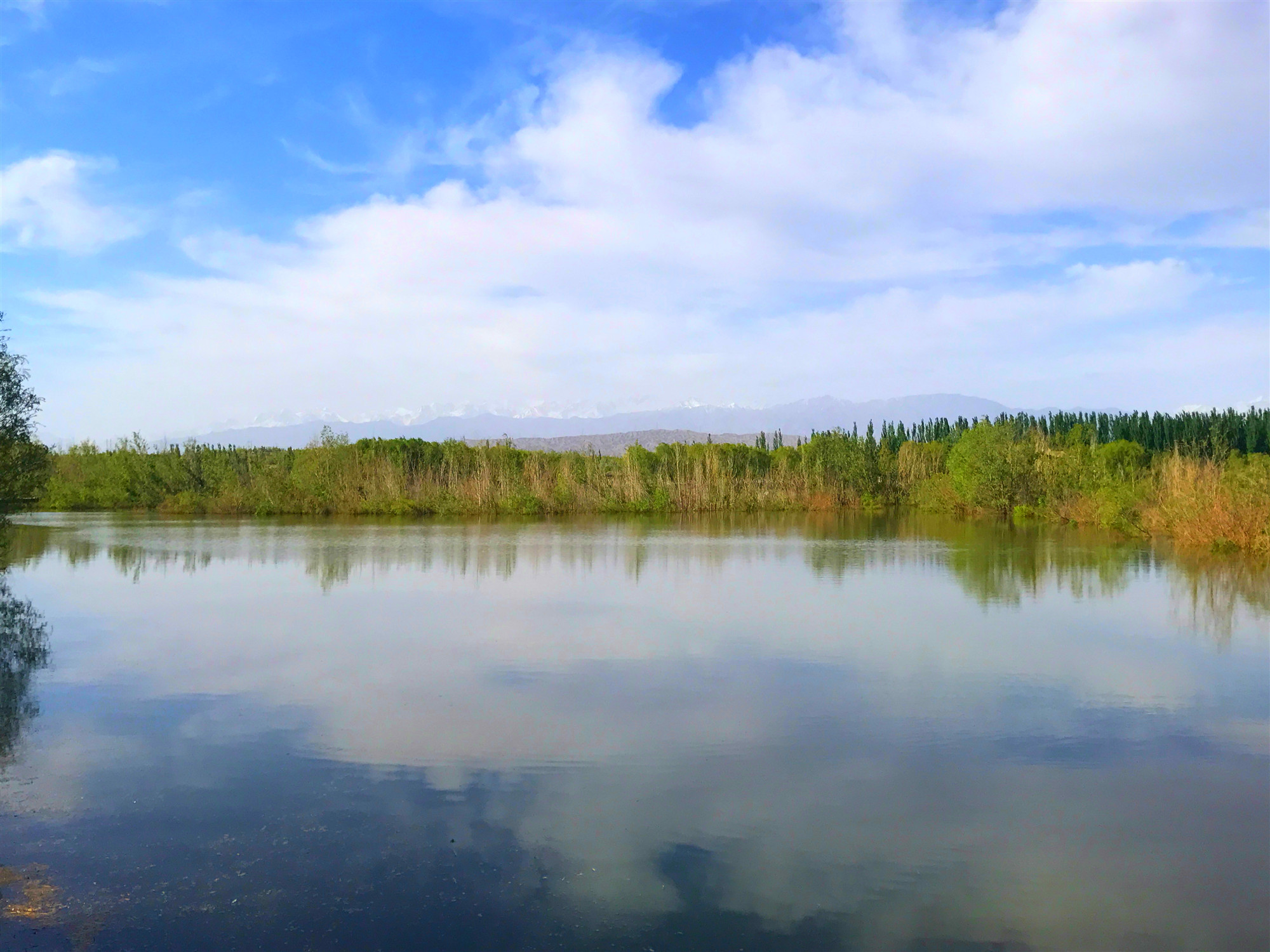 It is a big day for us today in Jiayuguan, we enjoyed the most highlights of Jiayuguan. Our first stop is Jiayuguan Great Wall/Fort/Pass. You might have doubt, why this site can be called three names. It is divided by its functions. Jiayuguan is located in the narrowest middle part of valley of Jiayu Pass, and on the highest Jiayu Mountain, when you reach the site, you can see the white snow mountain far away which is Qilian Mountain range, that is why Jiayuguan city is very cool and comfortable in summer. Jiayuguan is the west end of the Great Wall of the Ming Dynasty, and the first mountain pass of the west Yellow River. Jiayuguan was built in the Ming Dynasty (1368 – 1644) . When first completed, there were only ramparts surrounding the barracks. After 168 years of enhancements, the pass assumed its present appearance. Due to its strategic geographical location and imposing architectures, Jiayuguan Fort is dubbed as the impregnable pass around the world, it is ranked by UNESCO.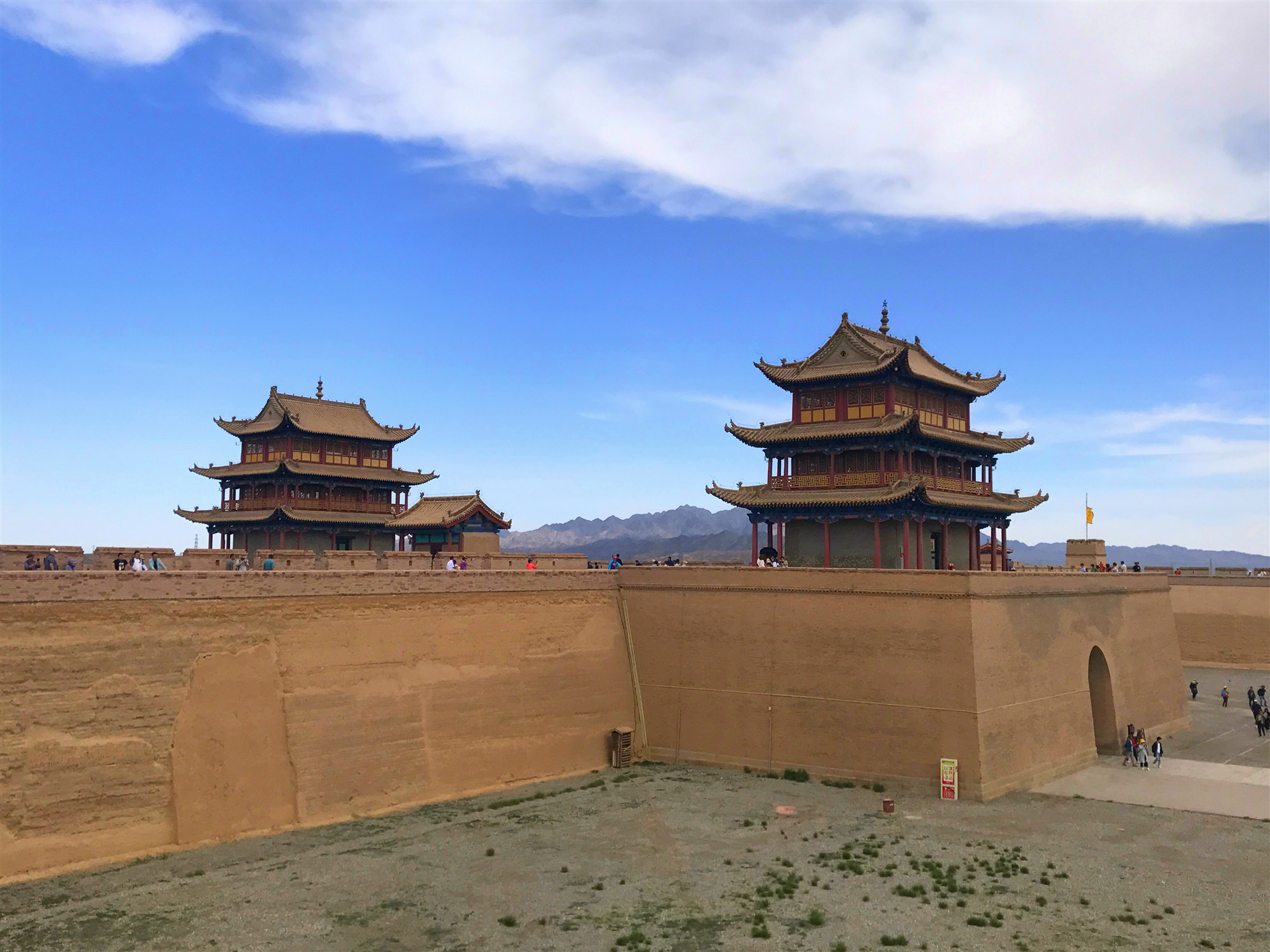 With the cool air and sunshine, more enjoyable to visit such famous and important sightseeing. It takes 2 or 3 hours to visit the whole area. Jiayuguan Pass of Great Wall has a complex and integrated defensive system: an inner city, the central area, an outer city, and finally a moat. You can also find common military facilities such as arrow towers, turrets, and cannons along the wall. You can climb up the wall to walk around the inter city, then have the better view to understand the such great project. On a big tower, you can find a plaque with the name of the First and Greatest Pass under Heaven, which states the military importance and strength of Jiayu Pass.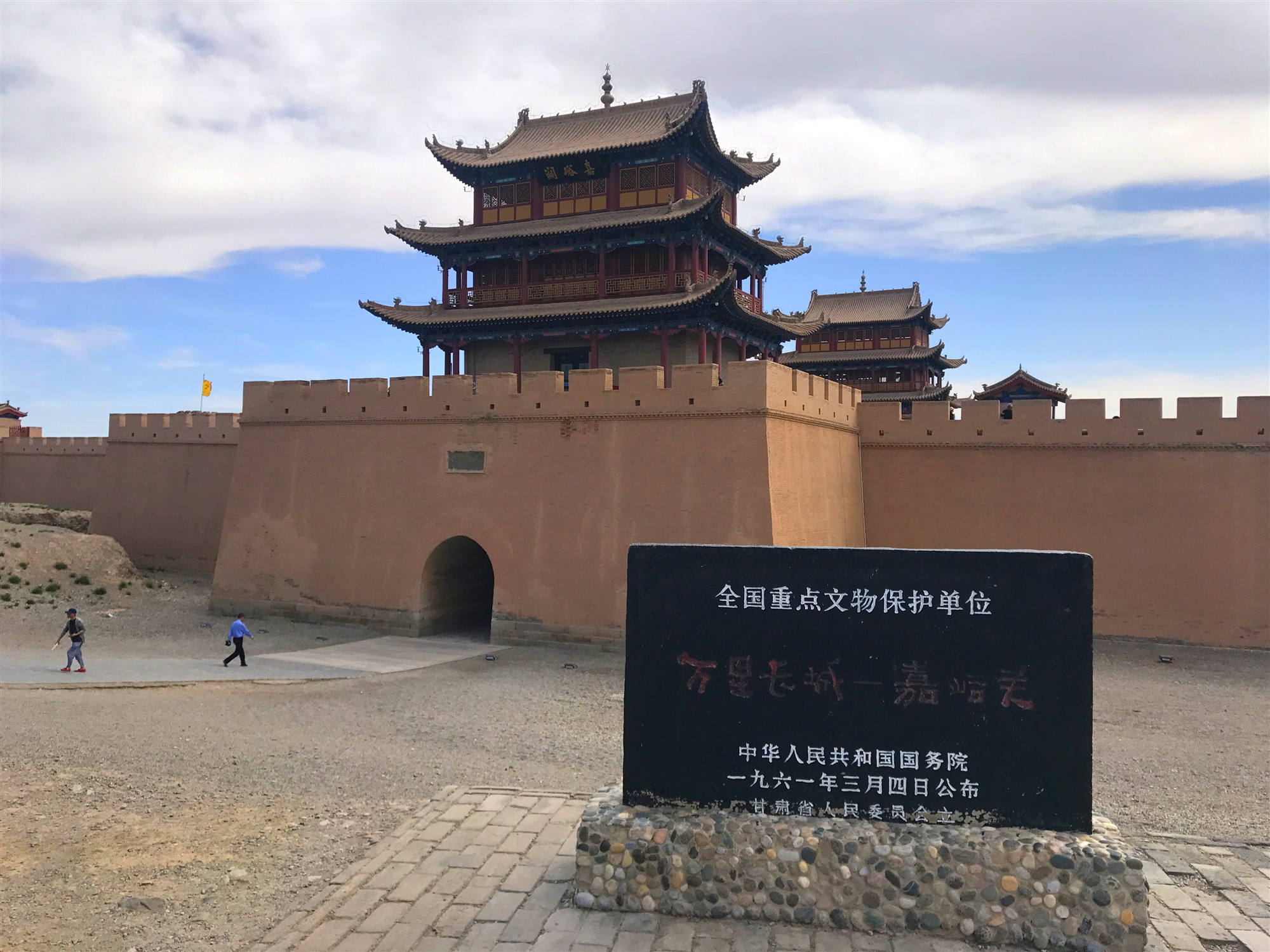 Jiayu Pass was also a vital traffic fort along the Silk Road, the world's oldest trading route, connecting China, Central Asia and Europe. When you walk around from the inter city to outer city, it seemed time pass thousands of years, how busy and prosperous here is, the traders from different counties with different languages, in different costume, but in harmony. From here, you can feel a part of Silk Road, you are standing on that road.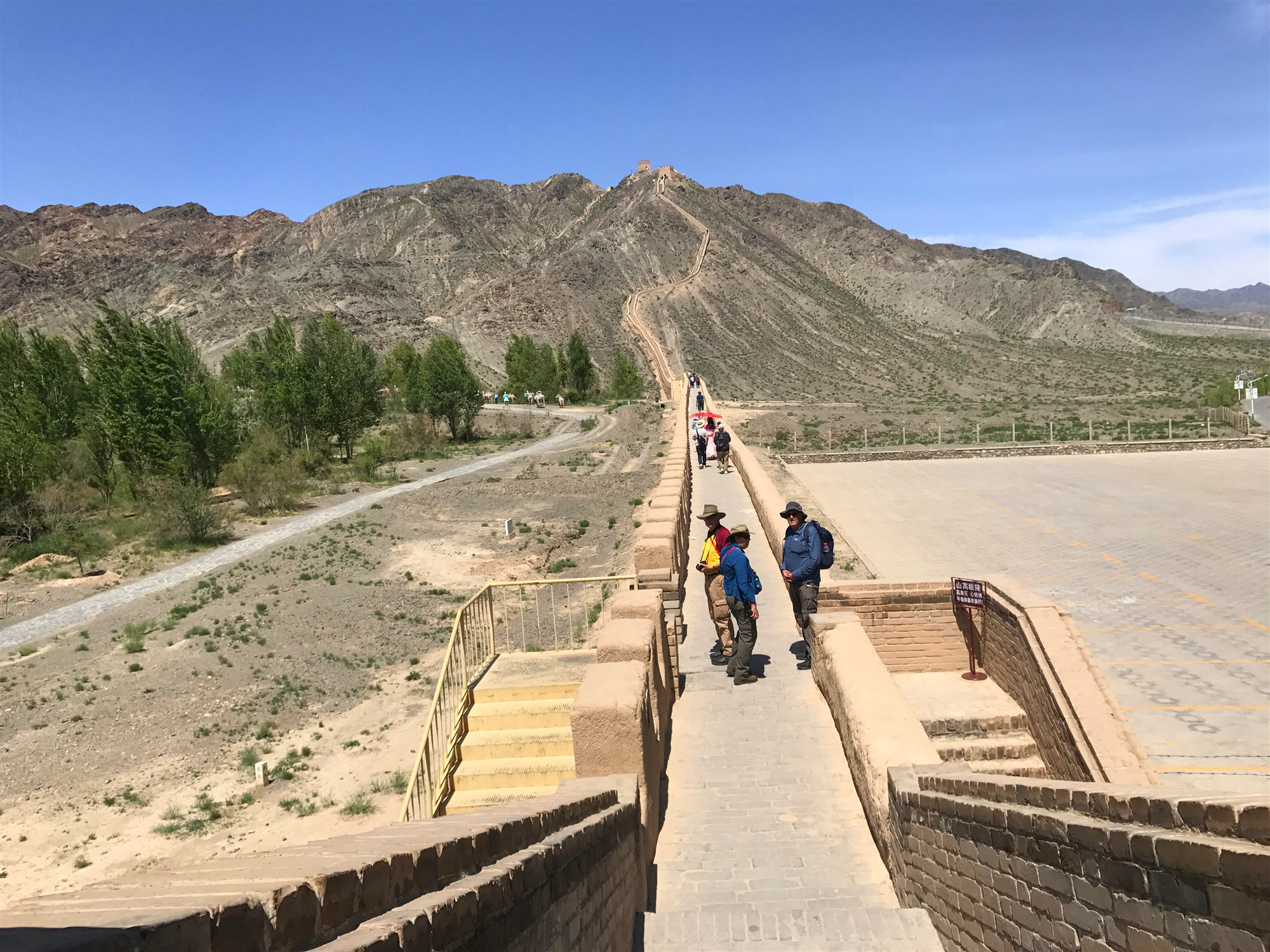 Then continued to visit another section Great Wall, called Overhanging Great Wall, it only takes about 10 minutes from Jiayuguan Great Wall to there. The Overhanging Great Wall is an important part of the defense network of Jiayuguan. It was built in Ming Dynasty (1368-1644) to strengthen the defensive capability of the Jiayuguan area. Before we climb up the long wall, it looks like a dragon overhanging the slope of Black Mountain. If you like hiking, you can try to climb the whole section, it takes about 1 hours up and down.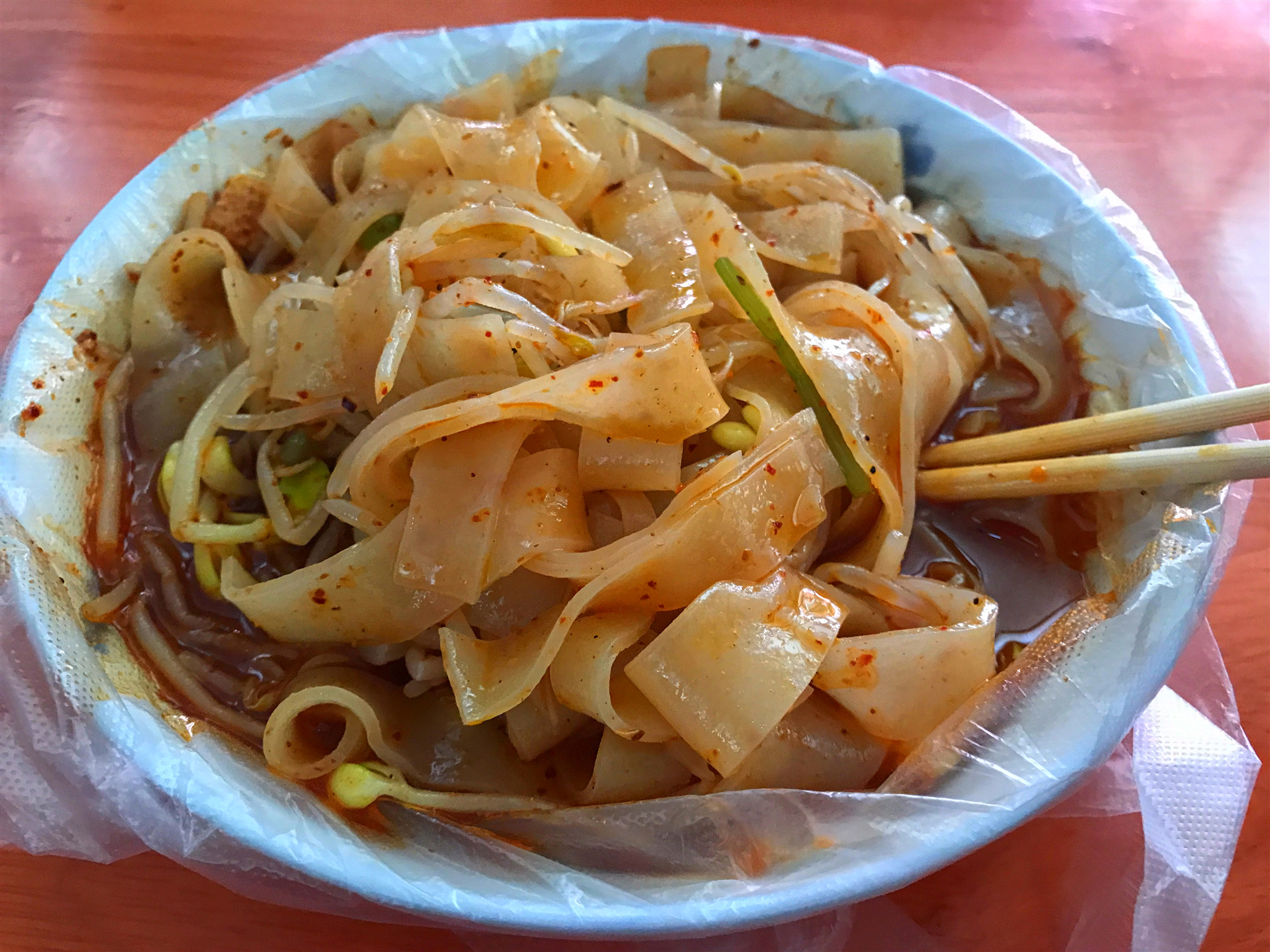 At noon, we went to a local market for lunch, we hunt freely for lunch, then it is good chance to try local food. The main food in Jiayuguan is made by wheat, very tasty, highly recommend.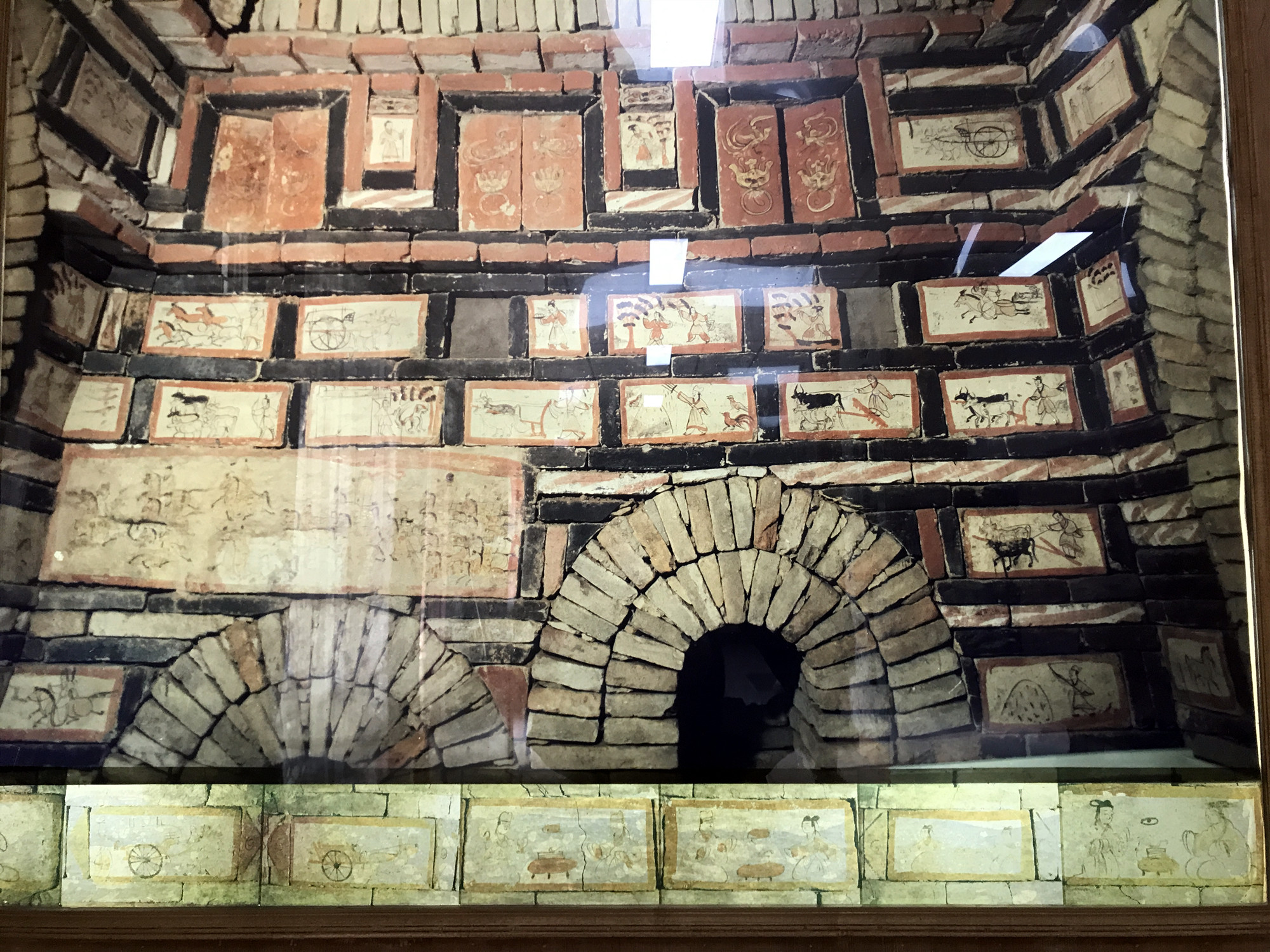 In the afternoon, we drove to a vast Gobi area, standing on the Gobi, free very wild and lonely. But underground of the Gobi, there are hundreds of tombs which were built in Wei and Jin Dynasty (between the 3rd Century and 5th Century), so this place is called Tombs of Wei and Jin Dynasty. We are so lucky to visit one of them which is open to the public. Entering the cool and dark bricks tomb, please note there is no light insight which is better to protect the murals, the guide can use the flashlight to show the chambers and murals. When you watch a great deal of colorful murals, the old generation people about 1700 years ago, they can dram such vivid partings to show their normal life, it is like a cartoon film to show the society, people, farming, cooking, business, etc. You are totally shocked by these. Because of the abundance of mural bricks, the Tombs of Wei and Jin Dynasties are renowned as the largest "Subterranean Art Gallery" in the world, it is really deserved the reputation.
What a day in Jiayuguan, one of my favorite places along the Silk Road.
To be continued…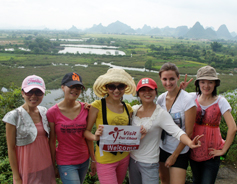 Calendar
Categories