My Silk Road tour –a visit of the Bingling Temple Caves
2019-09-26China travel Guide
Actually tourism resources in Lanzhou City are relatively limited, but the surrounding attractions, such as the Bingling Temple Caves in Linxia, cannot be missed.

The Bingling Temple Caves are located in a small stone mountain 35 kilometers southwest of Yongjing County, Linxia Hui Autonomous Prefecture of Gansu Province. It takes about three hours from Lanzhou to travel 75 kilometers by car to the dam of the Liujiaxia Hydropower Station, from where change the transport to speedboat and pass the 54-kilometer plateau lake for about 40 minutes to arrive the scenic spot.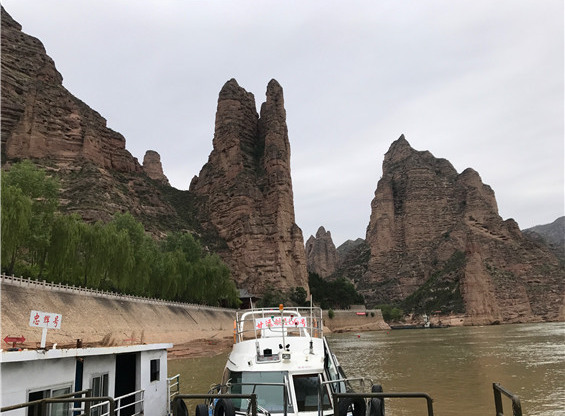 Founded in the Western Qin Dynasty, Bingling Temple Caves had been expanded over the ages and it has a history of more than 1,600 years. It was once a prosperous place where merchant ships were moored in the ancient China's Sui Dynasty and it was also the only way to Turpan on the ancient Silk Road. We can say economic development and the integration of different cultures created the splendid Bingling Temple Caves. It is well known for its stone carvings, like the Longmen Grottoes in Luoyang. Bingling Temple is a famous Chinese cave temple, and its artistic value is second only to Mogao Grottoes in Dunhuang. With the decline of the ancient Silk Road, Bingling Temple gradually lost its brilliance.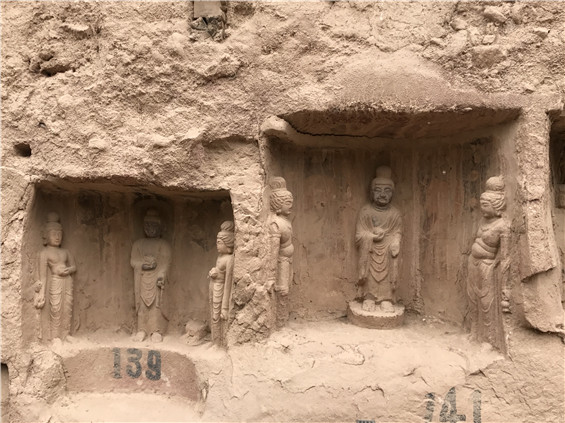 Bingling Temple Caves, as a site of the "Silk Road: Chang'an-Tianshan Corridor Road Network", jointly submitted by China, Kazakhstan and Kyrgyzstan, was successfully inscribed on the World Heritage List at the UNESCO World Heritage Committee's 38th session held in Doha, Qatar on June 22, 2014.

It takes about 1.5 to 2 hours to tour in the Bingling Temple Caves scenic spot. Some special caves can be visited at an extra cost, while several special caves are located on top of the Big Buddha and must be reached by climbing the boardwalk. If body does not allow, it is not recommended to visit the special grottoes.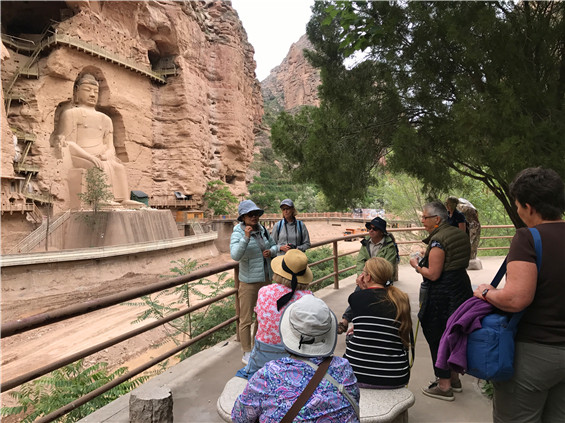 After finishing the tour there, we were driven to Xiahe, a county with Tibetan characteristics. The journey takes about 3 hours. Upon arrival at Xiahe, the altitude has risen sharply to 2,800 meters. For tourists, it is quite important to pay attention to their physical condition at high altitudes.

Spring has just arrived in Xiahe at the end of May, and the temperature is relatively low, sometimes it even snows, so you must bring enough warm clothes when you come here.

What a wonderful day! Although the journey today is little tiring, the collision of different cultures is really fascinating.

To be continued…
--by Sandy Ren (VisitOurChina)
Comment