Slow down, and enjoy the life
2017-06-23China travel Guide
Chengdu, which known as the "land of abundance", is home to China's Giant Pandas, and the "heaven of food". Although it is a big city, people's lifestyle is more leisurely than others. In a short vacation, we spent 3 days in Chengdu.
The first place that we visited was Chengdu Research Base of Giant Panda Breeding. The base is the largest Giant Panda park in the world, also, the only place which you can see the baby panda, is the best tourist destination to get closer to the rare Giant Pandas. Before your trip, you can go to iPanda.com, which is the world's first 24-hour high-definition Giant Panda live telecase to see what pandas do every day.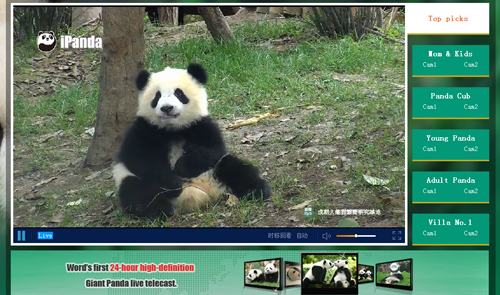 The base is not in the downtown, it takes about 40 minutes to get there, so it's better to depart in the morning. Usually, the recommended time for a visit is 3-4 hours, if you follow routes of a map, you will save time.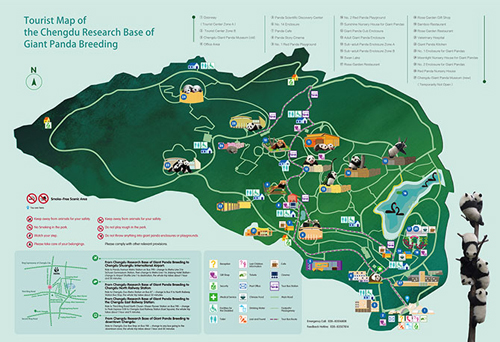 In the deep park, there is the Moonlight Nursery House for Giant Pandas, where you can not miss, because it's the best chance to get close to baby pandas!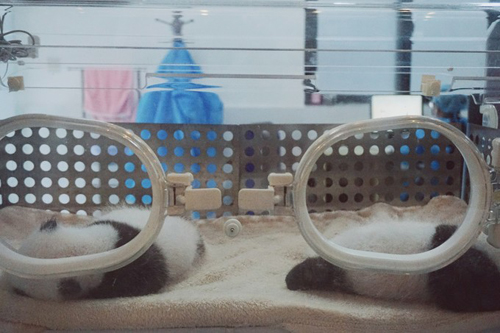 The best time for visit is morning, pandas come out and play, then the breeder feed them. After eating, pandas sleep for a long time, you can walk around the park. The panda base is also inhabited by other endangered wildlife, including red pandas, swans, peacocks, birds, butterflies and hundreds of insects. The site is surrounded by lots of bamboos, so it's comfortable to take a rest there. Anyway, Chengdu Research Base of Giant Panda Breeding is the must-see place and the most special site in Chengdu.
Jinli Street is one of the most flourishing commercial streets in Chengdu, it's also popular to tourists. Extending for around 350 meters and paved with flagstones, it shows almost all of the Chengdu elements to people, where is permeated with traditional Chinese-style tea houses, inns, taprooms, opera stage, artworks, local dishes and snacks.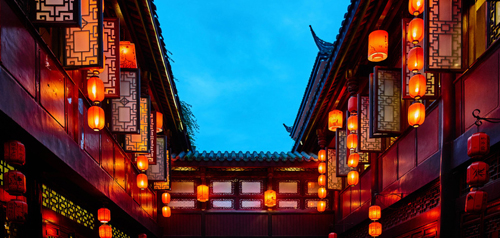 Stores on the both sides of the street are old style, there you will see different restaurants, teahouses, bars. You can not only taste delicious Sichuan's cuisines, but also watch Chuan Opera, which consist of folk music, actors and actresses dressed in costume apparel, singing, dancing, and sometimes some Kungfu performances as well as other Chinese operas do.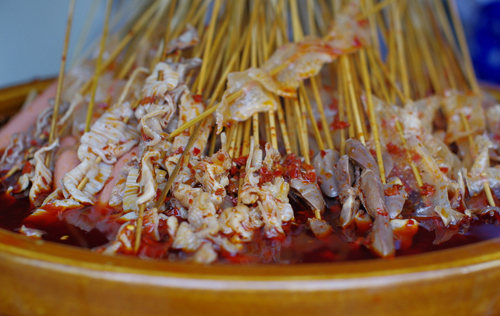 Besides pandas, hot pot is the other reason why I want to go to Chengdu. Hot pot is the most famous cuisine of Sichuan Province. When you arrive in Chengdu, you must have a try. Typical hot pot dishes include thinly sliced meat, leaf vegetables, mushrooms, wontons, egg dumplings, tofu, and seafood. The cooked food is usually eaten with a dipping sauce. Hot pot meals are usually eaten in the winter during supper time.
There are hundreds of hot pot restaurant in Chengdu. For visitors who come over to Chengdu for the first time, when you find out that many people are queuing up in front of a restaurant, it means that's a nice one, and what you need to do is follow them!
Eating hot pot is not a passive activity: diners must select morsels of prepared raw food from plates scattered around the table, place them in the pot, wait for them to cook, fish them out of the soup, dip them in the preferred sauce, and then eat them hot, fresh, and tender. They can also ladle up the broth from the pot and drink it.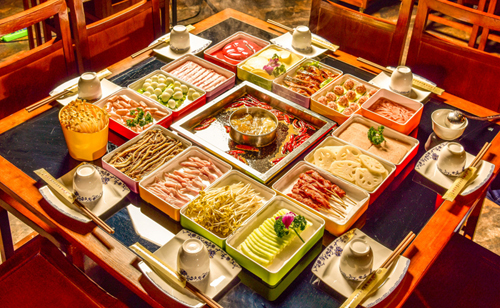 Chengdu is a city which is suitable for living, you can play mahjong in the People's Park, sit in a teahouse and watch a Bianlian Show, or go shopping on the Chunxi Pedestrian Street. After your first time in Chengdu, I'm sure that you would like to discover it more.
--by Tina Zhou (VisitOurChina)
Comment